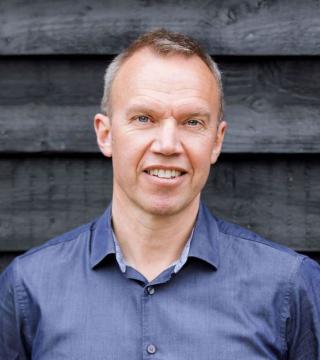 Marcus Frost
Chief Marketing and Communications Officer
"Our supporters are vital to our work with vulnerable children, I am constantly inspired by them as I lead our fundraising and storytelling."
Marcus graduated from Liverpool John Moores University in 1992 with a BA (Hons) in Business Studies and two years later achieved a Diploma in Marketing from the Chartered Institute of Marketing. He commenced his career at Perkins Engines, followed by nine years at Ford Motor Company.  
After senior marketing roles in telecommunications (with Bulldog, part of Cable and Wireless) and automotive retail (with Inchcape plc), Marcus moved to Motorola where he led Regional Marketing for Europe, Middle East, Africa and parts of Asia. During six years at Moto he led the regional marketing team through acquisitions by Google and then Lenovo. 
Whilst at Google he reintroduced the Moto brand to India using a combination of Public Relations (PR) and digital marketing techniques. His team reached the finals of the Global PR Week Awards for a viral social media campaign.
Marcus joined World Vision International (WVI) in February 2017 in a consulting role as part of the Strategy Realisation Office supporting the 'Our Promise' strategic imperative for delivering high quality sustainable funding. Since then Marcus has led the Global Communications and Public Engagement team, followed by the Global Marketing and Resource Development team.
In February 2019 the functions were combined as Marcus was appointed Chief Marketing and Communications Officer, as part of WVI's Executive Leadership team. Marcus reports to the President and CEO – WVI, where, together with Support Offices and Field Offices that raise income, Marcus and his team's responsibilities include fundraising, global product development, World Vision's global brand position, content-driven storytelling, and public engagement.
Follow Marcus on Twitter @MarcusFrost
Read articles by Marcus