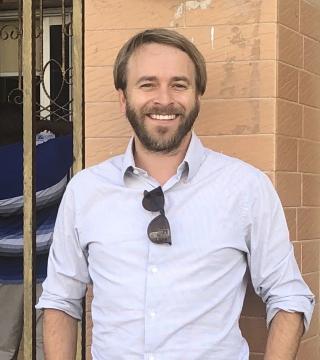 Michael Wicker
Sr Humanitarian WASH Advisor
Michael Wicker has served as Sr Humanitarian WASH Advisor for World Vision International since 2019. Michael is part of the Disaster Management team and supports as a first responder to emergencies, including deployments in Honduras, South Sudan, Yemen and Mozambique. Other responsibilities include technical review of emergency grants, external engagement and advocacy among the Global WASH Cluster, and capacity building of World Vision national offices so they are better positioned to respond to disasters.
Michael joined WVI during the 2014 response in Iraq, becoming the Sector Lead, and then later transitioning to WV Syria Response as Operations Manager for Northwest Syria where he managed the implementation of various grants totaling $33 million. Before that, Michael spent two years in the private sector with Atkins (SNC Lavalin) in Florida as a Water Infrastructure Engineer II.
His areas of expertise include disability inclusive WASH, water conservation and climate adaptation. He is a published author with his work on "Detection of Hidden Corrosion in Metal Roofing Shingles Utilizing Infrared Thermography", ELSEVIER Publication, Journal of Building Engineering 20 (2018) 201–207.
Michael holds a BS in Civil Engineering and a Master of Engineering degree with a concentration in Sustainability from Florida State University (US).
Michael is married to a fellow humanitarian and they are raising their two young daughters in Costa Rica.