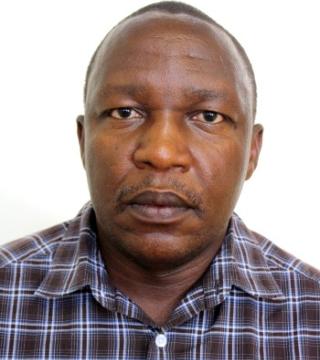 Webster Rice
Sr Humanitarian WASH Advisor
Webster Tafadzwa Vhukile Rice joined the team in 2021 as Sr Humanitarian WASH Advisor. Webster brings a wealth of experience from 15 years in the WASH sector, including 6 with World Vision. He is a professional engineer who has provided WASH sectorial leadership, capacity building and management functions on humanitarian, development and resilience programs across Africa, East Asia, and the Middle East. He has a passion for WASH in emergencies, which began during response to cholera outbreaks in Zimbabwe. He has responded to drought, cholera, cyclones, flooding, conflict and fragile contexts, including WASH service delivery in displacement camps and settlements.
Webster has invaluable experience from local government as a district engineer and as acting Chief Executive Officer. He has held technical and managerial positions with CARE International and International Medical Corps (IMC) Zimbabwe, and provided cluster coordination for Jonglei State in South Sudan with Polish Humanitarian Action (PAH). With World Vision he has worked on the Typhoon Haiyan Response in the Philippines, Syrian Response in Iraq, and for Southern Africa Flooding and Cyclone Emergency Response (SAFCER) in Mozambique.
Webster holds a BSc in Engineering Honours Degree in Civil Engineering from the University of Zimbabwe. He loves nature and tends to it on a small scale through landscaping and gardening. He is proudly married and is a father of three.