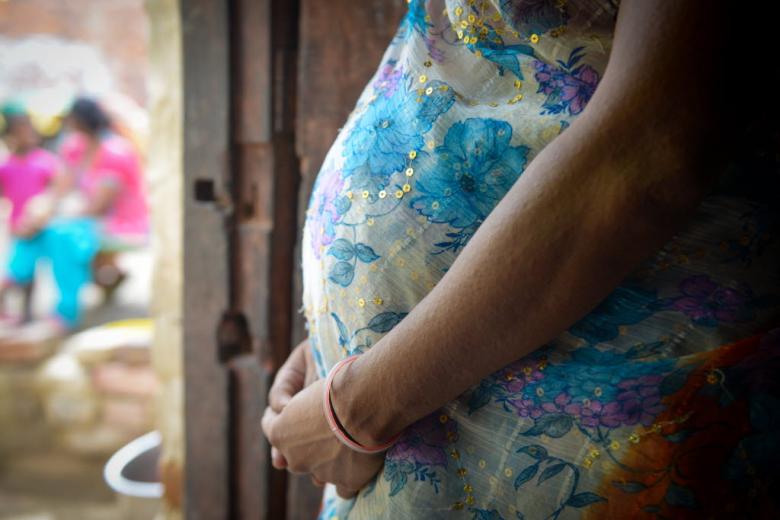 Born On Time: Making prevention a priority
Wednesday, May 4, 2016
By Melanie Boyd, Program Director, Born On Time
What's the world's leading cause of death in children under five? It might come as a surprise, but preterm birth – a birth that takes place more than three weeks before the baby is due – has silently crept to the top of the "killer list", surpassing preventable illnesses such as malaria, diarrhea and measles.
Preterm birth complications now account for 18 per cent of all under-five deaths. An estimated 15 million babies are born too soon every year.  Some die in the first days or weeks.  Others survive, but with complications that can cause illness and life-long disability. 
A new Canadian-led collaboration is taking a comprehensive approach to this problem. Born On Time: A Public-Private Partnership to Prevent Preterm Birthbrings together expertise and resources from World Vision, Plan International Canada, Save the Children, the Government of Canada and Johnson & Johnson.
With a goal to help women achieve healthy, full term pregnancies, Born On Time is working closely with local governments and stakeholders in high-burden areas of Ethiopia, Mali and Bangladesh. The five-year initiative also aims to increase newborn survival by supporting local health systems with affordable, accessible care for mothers and premature babies.
Focusing on 'why'
To save lives, we must first focus on why babies are born too soon. We must deal with underlying factors for preterm birth, such as unhealthy lifestyles, maternal infections, inadequate nutrition and a lack of access to contraception. Imagine trying to reduce deaths from diarrhea without providing clean water, sanitation and hygiene!
By addressing these key risk factors, Born On Time will put the spotlight on prevention.  What will this look like? It's promoting good nutrition among women and adolescent girls, and micronutrient supplementation during pregnancy. It's diagnosing and treating syphilis, HIV, malaria, bacterial vaginosis and urinary tract infections during pregnancy – all strongly linked to preterm birth.  It's raising awareness to stop harmful behaviours such as smoking, heavy workloads for mothers, and domestic violence.
Educating women and men
Prevention also involves targeting hidden drivers, such as discrimination, gender barriers, harmful traditions and taboos. As one example, we know that child, early and forced marriage happens in all three Born On Time countries. Girls who marry too young can become pregnant long before their bodies are ready.
There are other reasons, too, why a woman may simply not be able to carry and deliver a healthy baby.  She may have recently given birth to another child, and her body just isn't prepared for another pregnancy.
The use of contraception helps protect girls from the danger of teenage pregnancy, and any mother from the risk of conceiving less than six months after her previous delivery.  Improving access to contraception, and teaching women and men about the importance of healthy timing and spacing of pregnancies, has the power to significantly reduce preterm birth.
Born On Time is putting the empowerment of women and teenage girls front and centre in our approach. From media to midwives, faith leaders to village elders, we will engage everyone in the community – especially men and teenage boys whose attitudes and support are so critical.
When preterm birth occurs
But what happens when a baby is born too soon, in places where few families have access to high-tech facilities?One misconception about caring for preterm babies is that it's always expensive and complicated. Yet 75 per cent of deaths associated with preterm birth could be prevented with affordable, accessible strategies.
An example is 'kangaroo care', where a mother carries her premature baby close to her body at all times, in a sling. This simulates an incubator, and the skin-to-skin contact provides an environment of warmth and comfort, where a baby can breastfeed at any time. 
Quality care, close to home
Not only will Born On Time support local health facilities with essential equipment and supplies, we will strengthen the quality and reach of services provided by community health workers close to mothers' homes. In areas where we're working, it's not uncommon for a mother-to-be to have no idea when she conceived or how far along she is in her pregnancy.
Born On Time will train and equip community health workers to provide counselling and care before, between and during pregnancies. These frontline workers will help families recognize risky situations and understand when a trip to the health centre or hospital might be needed.
Every mother deserves a healthy, full term pregnancy, and every baby should have an opportunity to survive and thrive! 
For more information, visit bornontime.org or email Melanie_Boyd@worldvision.ca