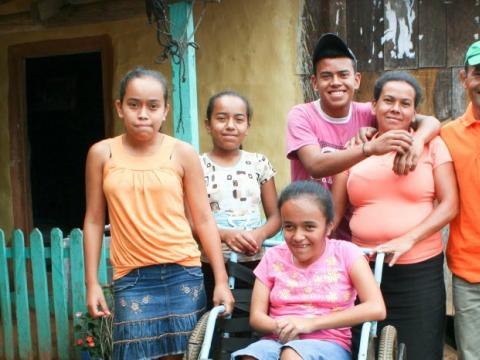 Best Practices
Through decades of work in WASH, World Vision has developed several approaches and good practices that have increased our ability to deliver quality and timely WASH. Follow the links below to learn more about some of these good practices. 
BabyWASH: An integrated approach between WASH; maternal, newborn and child health; nutrition; and early childhood development to promote child well-being in the critical first 1000 days. 
Disability Inclusion: Disability inclusive WASH is water, sanitation and hygiene that is available, affordable, dignified and accessible to people with disabilities. Disability inclusive WASH safeguards the inclusion of people with disabilities and frequently paves the way for inclusion in other parts of society as well.
Hygiene Behaviour Change: Increased awareness and knowledge about the importance of hygiene alone will not necessarily result in changed behaviours and practices. Intentional activities leading to behaviour change are required. World Vision utilises two tools to move people from knowledge to practice – the Designing for Behaviour Change Framework and the Barrier Analysis Survey. These tools help identify critical barriers and enabling factors to behaviour change and develop a practical plan to move a priority group toward sustained practice of a desired WASH-related behaviour.
Nutrition and WASH: Proper sanitation and hygiene and safe drinking water can reduce undernutrition and stunting in children by preventing diarrhoeal and parasitic diseases, and damage to intestinal development (environmental enteropathy). According to the World Health Organization, roughly 50% of all malnutrition is associated with repeated diarrhoea or intestinal worm infections as a direct result of inadequate water, sanitation and hygiene. This does not capture the subclinical infections from environmental enteropathy, which current research is revealing as a significant factor for poor growth and undernutrition. 
Follow this link to a more complete selection of World Vision's key approaches and interventions.