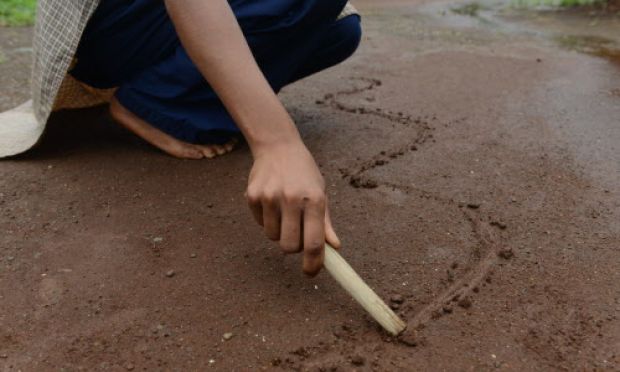 Some of the world's major rivers have very humble beginnings. The Zambezi River begins from a bubbling stream. A glacial stream is the furthest source of the Amazon River. From these humble beginnings, however, these waters join into other water sources and tributaries to become mighty rivers strong enough to make rough rocks smooth and cut deep canyons into the earth.
World Vision's work in water, sanitation and hygiene (WASH) can be likened to such beginnings. We started our work in WASH more than 30 years ago, with very humble beginnings. We had disparate WASH projects in scattered countries around the world, but with little global coordination. We learned a great deal and grew slowly for a while. Over time, however, we joined up with other sources and tributaries – other WASH experts, key partners, motivated communities, and more – and we continued to grow.
In 1990, we joined with a major tributary – the Conrad N. Hilton Foundation – who has been a WASH partner with World Vision for more than 20 years. Thanks to the Conrad N. Hilton Foundation, the river became wider and deeper. We learned and grew and increased in quality.
In 2010, World Vision together with other major tributaries and the current increased in intensity. We joined with partners, Dave and Dana Dornsife, who gave a significant lead gift enabling rapid scale up of WASH programmes in 10 countries in Africa. That momentum continued to build as we were joined by other partners – generous private donors, public partners, and corporate partners, other like-minded organisations, and skilled WASH experts joining our team. The river got wider and deeper, and the current intensified. WASH at World Vision has become a mighty river. We join together with other mighty rivers – others in the global community who are also seeking to reach everyone, everywhere with WASH.
Now we celebrate the continued growth of this river. In 2016, we reached more people than ever with WASH. It is God who enables this river to flow, and with His continued help, we will sustain this pace until everyone, everywhere we work has access to safely managed water and sanitation. This is the mighty river we are travelling down. If we stay together and flow together, we can indeed make a world-changing difference in the lives of children and families all over the world.
Read the WASH 2016 Year in Review to learn more about where we have been and how we are learning toward the future.