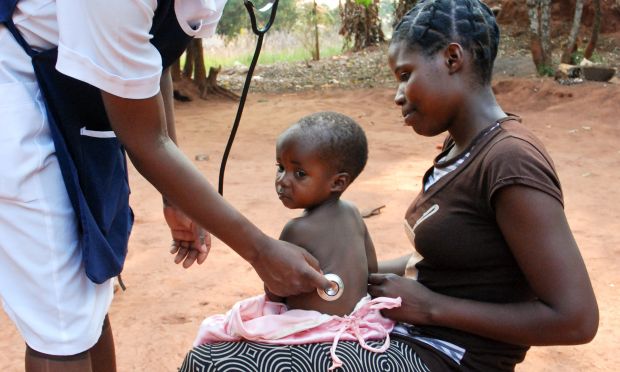 According to the World Health Organization, almost 6 million children under the age of 5 died in 2015: about 11 children every minute. Devastatingly, over half of those deaths are common childhood illnesses that are completely preventable. While these numbers are lower than they once were, they are still unacceptably high. So what is preventing the global community from accelerating progress towards reducing childhood mortality?
Interconnected Nature of Disease
There is growing awareness that diseases, especially those that affect children, cannot be solved by a single intervention. Diarrhoea is casued by ingestion of unsafe food or water that leads to infection, but it will be worse if a child is malnourished or lacking in a full set of basic vaccinations. Therefore, not only does the WASH sector need to prioritize solving diarrhoea by increasing hygiene practices and improving water quality, but the nutrition and agriculture sectors need to be involved to prevent malnutrition. Even education professionals are important as children who play in an unsanitary environment can get intestinal infections at a higher frequency which may lead to blunted microvilli and reduced micronutrient absorption through the Environmental Enteric Dysfunction (EED) pathway. Therefore, positive parenting techniques and clean play spaces can be essential for reducing diarrhoea.
Similarly, Pneumonia is a common disease that has many risk factors. Indoor air pollution and smoking can cause disease, but children who are malnourished, lack vaccination or are not exclusively breastfed are at a higher risk of getting pneumonia and will have more difficulty recovering. Since the causes are so multi-faceted, multiple sectors need to get involved and work together to strengthen national systems.
Working Through Health Systems
It is essential that governments are tasked with strengthening their health systems to address this multi-faceted nature of disease. But governments shouldn't need to work alone. Innovative partnerships between funding institutions, civil society organizations, and even the private sector can lead to more efficient health system strengthening and more available resources. Too often, funding is for a specific program around a specific disease or outcome. A large multi-country program may have great success in reducing diarrheoa rates, but wouldn't more specific investment in the health system cause improvement in both diarrhoea and pneumonia? Could including more partners reduce duplication and improve quality? Arguably, this kind of horizontal approach is more economically feasible and more sustainable as it addresses much more than a single disease with program funds. Health systems need to be equipped to diagnose and treat childhood diseases, and this is best accomplished through supporting universal healthcare reform. It may not be as flashy as vertical programs, but in the end it is the right way to go.
What Can be Done?
A focus on health system strengthening through universal health coverage will be an essential element to realizing the promise of the sustainable developmet era. Some important steps actors can take are to:
Ensure resources are deployed to implement the 'Every Woman, Every Child strategy', and the integrated 'Global Action Plan for Pneumonia and Diarrhoea' (GAPPD)
Address underlying issues of health sector financing and service delivery with a focus on equity and strengthening national health systems
Work together to craft multi-sectoral actions, especially ones with reduction in pneumonia and diarrhoea rates as an overall unifying outcome
Strengthen capacity and infrastructure at the health facility through innovative financing mechanisms
Move away from reliance on vertical programs and allow for more flexibility and innovation across sectors to achieve greater health impact
Continue the Conversation
Please share your ideas, questions and concerns about increasing the focus on horizontal universal healthcare reform by using #BiggestKillers. To really get movement on this issue, we need to have governments, CSO's, funders, private sector organizations and others all talking to each other and figuring out how best to work together. Save the Children and the BabyWASH Coalition will be hosting an event on Friday April 21st at the Civil Society Policy Forum at the World Bank Spring Meetings to talk about these issues. Do join us in person for the event or pose your questions for the panelists in twitter using the hashtag above. You can get more information on the event at: http://bit.ly/2pnPELn