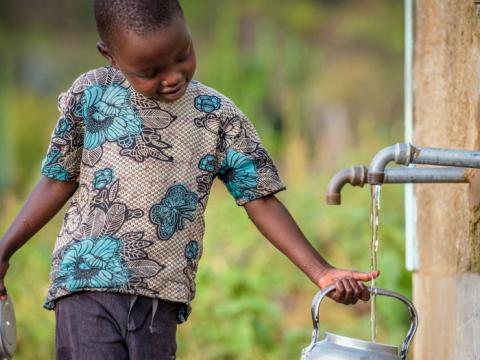 Impact
Access to water, sanitation and hygiene has a significant impact on the life of a child. It supports good health, prevents disease, frees up time for education and livelihoods, and protects children from injury and harm. That is why we work hard to reach as many people as we can with WASH, doing our part to achieve Sustainable Development Goal 6: "Ensure availability and sustainable management of water and sanitation for all."
In our 2016 fiscal year, we reached:
·         4.67 million people with access to clean water.
·         1.6 million people with sanitation interventions.
·         3.2 million people received hygiene interventions in FY16.
Our FY16 global WASH annual review will be available in late February 2017 – you'll find the link on this page.
Follow the links below read more about the story of our WASH impact.
You can also learn more about the links between WASH and child well-being. You can also learn more about some of the key partners we are working with to ensure the best and most sustainable impact possible.