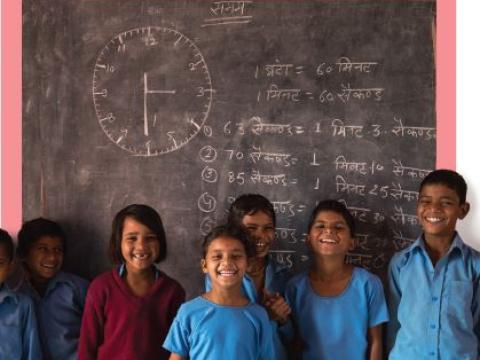 Making Schools Gender Friendly Guidebook
Wednesday, May 24, 2017
School is a place – a learning institution, where most school-going children spend their maximum time away from home. In such a learning institution, educators or trained/qualified teachers are expected to engage with the "young minds" in a responsible manner: facilitating development of lifelong attitudes in young and growing girls and boys. Schools have key responsibilities in transferring knowledge, skills and behaviour at an early stage in life.
It is well acknowledged that the environment within a learning institution can play a critical role in teaching, endorsing and reinforcing gender roles and identities, thereby in a stereotypical manner, promote inequalities. Schools, for World Vision India, ought to be places where any prevalent negative form of gender roles and norms are challenged so that learners i.e., all students have the freedom and equal opportunities to shape their own identities and determine how they want to play out their own gender roles - thus develop a healthy gender identity and complete a basic quality education.
A major focus of World Vision India's interventions in schools is to "Make Schools Gender Friendly". By gender-friendly schools, World Vision India refers to "a learning institution with a safe environment where all children - girls and boys, have equal access to opportunities and exercise their fundamental rights without any biases and discrimination to develop healthy gender identities for a better life."
This Guidance Note is an attempt to capture the procedural steps followed by World Vision India as part of its intervention in schools, in making them gender friendly. The guidance note is both a stand-alone document and is meant to complement World Vision India's Standard Operating Procedures (SOPs) on thematic sectors such as WASH, Education – all of which guide the organisation towards realising its vision and pursuing the goal of promoting the wellbeing of all children. The wellbeing of children includes ensuring that all children have access to "education, health, protection and participation".