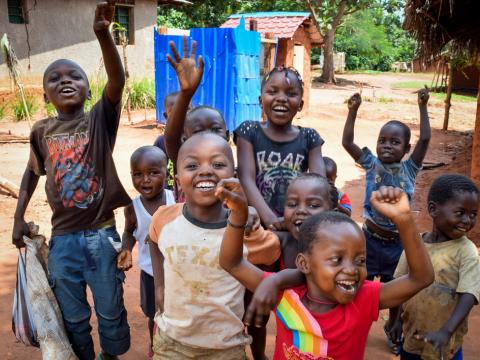 Strategy Areas
Why WASH?
When World Vision works in a community, we commit to working together with the community for approximately 15 years. This allows time to build trust, identify community needs and capacity, co-create solutions that meet community needs, and ensure community ownership for sustainability.
At World Vision, we don't just swoop in and build a well. For a clean water project to be truly effective and sustainable, it has to be co-developed with the community. When we start working in a community, we first work to build trust with community members and engage in an inclusive planning process, where members representing all aspects of society come together to identify their issues and challenges and work together to plan solutions. We also empower local people with the knowledge of how to maintain them once we've gone, making World Vision's water solutions some of the most sustainable in the world. 
Learn about some of our approaches to clean water access.
Leaders from the community are identified and equipped to lead a water committee, whose role it is to establish norms to sustain water, sanitation and hygiene in the community. While this work is being done, sanitation and hygiene issues are being addressed because, without dignified sanitation and appropriate hygiene behaviours, access to clean water has limited impact. 
World Vision seeks to address WASH needs wherever they exist -- whether in poor but stable communities, or in emergencies and fragile states. Responding to WASH needs in an emergencies requires a different approach. Read more about how World Vision addresses WASH needs in emergencies.