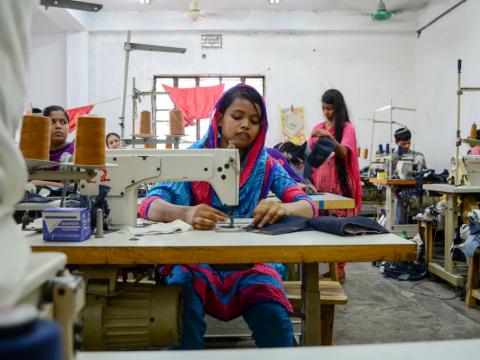 WASH in the workplace
Sustainable Development Goals 6.1 and 6.2 seek to achieve universal access to clean water and adequate and equitable sanitation and hygiene by 2030. Businesses have the unique opportunity to contribute to the achievement of these goals through investing in WASH solutions. Improvements in access to WASH are good for businesses, their long-term livelihoods and the overall economy. Specific tangible benefits include access to new marketplaces, increased brand recognition, mitigation of risk, and improved employee morale. 
A major challenge to WASH in the workplace is lack of any policy put in place to hold businesses accountable. Let the complexity of trying to develop any standard guidlines considering workplace diversity. Still, the need for ensuring that employees as well as customers have accesshave access to proper WASH services in order to meet their safety, health and dignity needs. 
Additional Websites:
http://ceowatermandate.org
http://wbcsdpublications.org/project/water/
https://wateractionhub.org/WASH4work/
http://pacinst.org/issues/corporate-water-stewardship/corporate-water-disclosure/
Case Studies:
Toolkits & Handbooks: