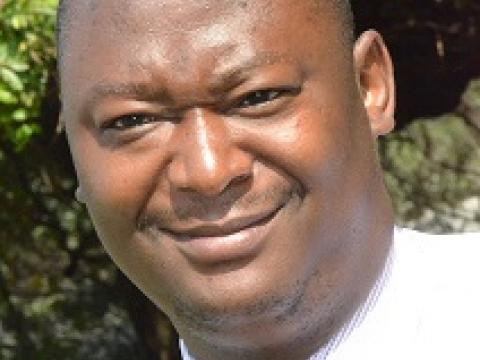 Samuel Mwanangombe, Senior Advisor DME for WASH
Samuel Mwinda Mwanangombe, Msc is the Senior Advisor, Design, Monitoring, Evaluation, & Research for WASH for World Vision International. He has been with WVI for 6 years. Samuel holds a Master of Science in Integrated Water Resource Management from University of Zimbabwe with a specialization in Geographical Information Systems (GIS) and Earth Observation (from the University of KwaZulu-Natal) and a Bachelor of Science Degree in Urban and Regional Planning from the Copperbelt University in Zambia.
His areas of expertise include: Monitoring and Evaluation - design and implementation of M&E systems, coordinating baseline and evaluation studies, data analysis (quantitative and qualitative) and reporting, program quality assurance, capacity building in WASH M&E, and development of M&E guidance and tools. He is a published author with his work on Characteristics of House Ownership and Tenancy Status in Informal Settlements in the City of Kitwe in Zambia
Some of Samuel's featured projects include:
Zambia WASH Project: I served as DME Manager 2010 -2014. • Responsible for monitoring, evaluation and reporting of WASH programme providing water and sanitation to over 400,000 community members in 13 districts of Zambia from 2010 to 2014. Operationalized GIS used for program planning and tracking, and to share program successes with donors and WV Zambia was awarded the best performing National Office in 2013. https://www.worldvision.org/blog/clean-water-improvements-wells-zambia
Keembe ADP: I served as M&E Officer: Coordinated the redesign of the Area program and baseline evaluation. In 2010, Keembe ADP was awarded the best performing ADP in Zambia with M&E as one of the contributing factor.
Find Samuel on: