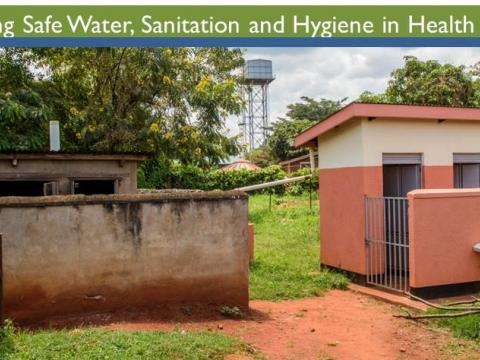 World Water Week
World Water Week in Stockholm is the annual focal point for the globe's water issues. It is organized by SIWI. This year is the jubilee year for both the Week and the Stockholm Water Prize. The theme is Water for Sustainable Growth. 
Experts, practitioners, decision-makers, business innovators and young professionals from a range of sectors and countries come to Stockholm to network, exchange ideas, foster new thinking and develop solutions to the most pressing water-related challenges of today. We believe water is key to our future prosperity, and that together, we can achieve a water wise world.
Check out this 15-minute, podcast  from Samuel Diarra, WVI's WASH Director of Technical Operations, previewing some of what we will discuss in stockholm.
Register for World Water Week.
World Vision is co-hosting an event during World Water Week.
Providing Safe Water, Sanitation and Hygiene in Healthcare Facilities
Date and time: Thursday, 31 August, 16:00-17:30 

Location: Pillar Hall in Norra Latin

Co-convenors: Conrad N. Hilton Foundation, WaterAid, World Health Organization, World Vision
Description: This session will explore the current status of WASH in health care facilities (HCFs) and share specific, simple actions that can be taken to improve WASH in HCFs safely, effectively and sustainably. Successful examples will be shared and participants will be given resources to help them participate in the improvement of WASH in HCFs.