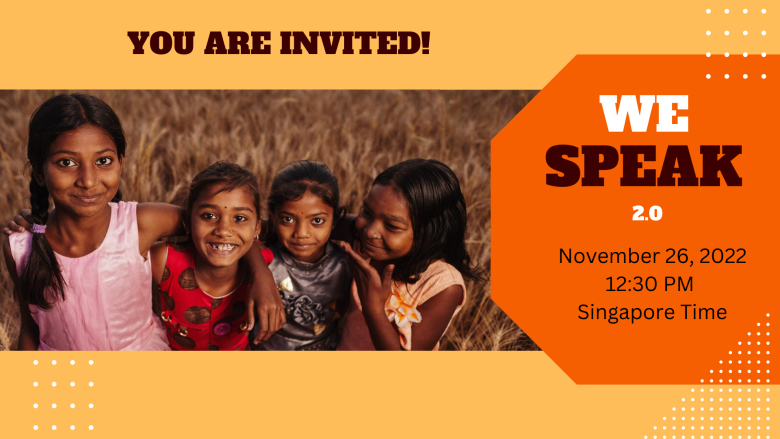 We Speak 2.0
26 November 2022
The world is commemorating the 33rd anniversary of the Convention of the Rights of the Child and Universal Children's Day in November. But with millions of children engaged in Child Labour in South Asia alone, there isn't much to celebrate.
Almost 70 children and former child labourers met earlier in 2022 to make discuss how we can end child labour. They made some great points.
Dr Nikhil Raj, Ms Roopashree Shanker and Ms Prasoon Singh consolidated the conversations and put together the context, the proceedings and emerging pointers in a great report. 
If you are a child or a young person, you must use your voice to speak up for other children engaged in Child Labour. The Regional Consultation and Action Plan on Ending Child Labour led by the South Asia Initiative on Ending Violence Against Children (SAIEVAC) is just around the corner.
You can make a difference! Join us at the youth led event to launch the recommendations made by children and young people in the We Speak Forum on child labour in South Asia hosted by World Vision South Asia & Pacific. Hear what others have to say. And join the conversation.
The challenge of Child Labour across South Asia
are neither in school nor working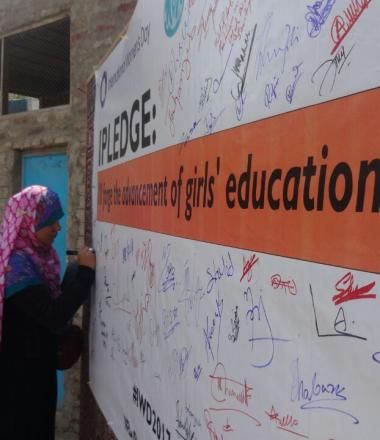 For information about We Speak 2.0, contact us
Get involved
Kathrine Yee
Regional Advocacy Director, Advocacy and External Engagement 
South Asia & Pacific Region, World Vision International
kathrine_yee@wvi.org
Mercy Chipo Jumo
Child Protection & Participation Lead
South Asia & Pacific Region, World Vision International
mercychipo_jumo@wvi.org
Pradeep Daniel
Media, Communications and Public Engagement
South Asia & Pacific Region, World Vision International
pradeep_daniel@wvi.org
Join the conversation