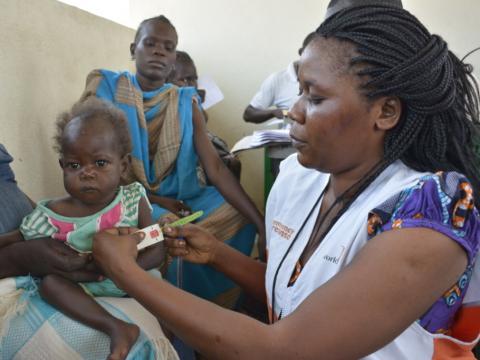 Donate to East Africa Children's Crisis Response
Children in East Africa are increasingly exposed to significant risks as a result of different kinds of disasters across the region. Close to 30 million people across the East Africa region are in need of humanitarian assistance. Various crises like conflict, drought, floods, disease outbreaks, and rising commodity prices have left families extremely vulnerable. 
Food insecurity across the region: An estimated 15 million people in South Sudan, Somalia, Ethiopia and Kenya, are at risk of not having enough food to eat due to poor harvests following drought conditions and floods, and the threat of conflict that has disrupted people's livelihoods and rising food prices. South Sudan is the hardest hit with 7.1 million at risk of acute food insecurity, and 2.3 million in the emergency phase of food insecurity, just one level down from famine. Due to inadequate and proper diet, children face the greatest risk of malnutrition.
Internal conflicts on the increase: Natural disasters and conflict have forced 8.5 million people to flee their homes across South Sudan, Somalia, Ethiopia and Kenya. This makes conflict, the largest driver of displacement –with children often witnessing or experiencing horrific violence, exploitation and abuse. 
World Vision is on the ground providing life-saving food, clean water and health interventions. If you would like to support our efforts, please click on your country of residence below to donate.