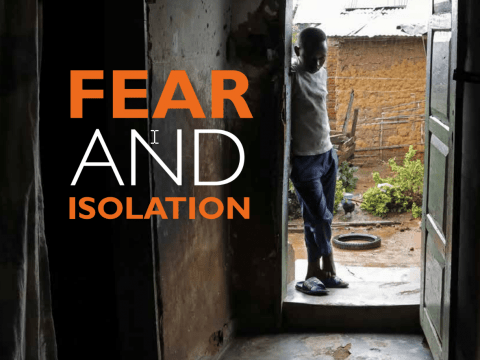 Fear and Isolation; The Impact of Ebola and War in the Democratic Republic of Congo
Monday, December 9, 2019
In one of the toughest places in the world to be a child, children in the Democratic Republic of Congo (DRC) have never known lasting peace. And now they are facing another crisis: the Ebola Virus Disease (EVD).
Ebola and conflict are resulting in serious protection concerns for children in eastern DRC.  To understand the impact Ebola is having on vulnerable children in North Kivu, World Vision has spoken with children and their families about their experiences. More than one year since Ebola broke out in the DRC, children's lives are still being disrupted.
Our team spoke with 139 children and 126 adults to bring you this report. Their testimonies and pleas should shake us all. Their calls for help must inspire us to overcome challenges and find a way to provide the support they deserve.