World Vision Programme: Bridging the gap between community and health systems strengthening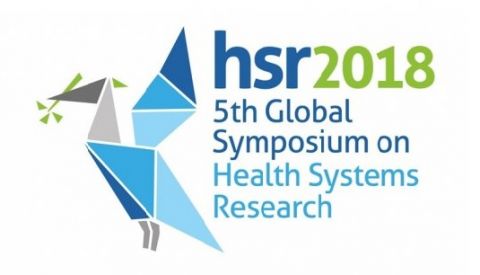 Conference Theme: Advancing Health Systems For All In The SDG Area
Liverpool, UK. 8-12 October 2018.
Conference Website: http://healthsystemsresearch.org/hsr2018/
Visit the World Vision Booth! Exhibition Hall 2 Booth #9.
Poster Sessions
World Vision Delegation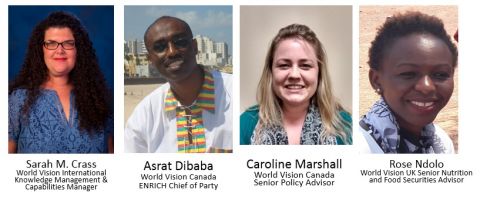 Mind The Gap! World Vision's Best Practice programmes closing the gap between community systems and health systems.
Raising Citizen Voice and Action
Citizen Voice and Action (CVA) is a social accountability and local level advocacy methodology that aims to address inadequate essential services by improving the relationship between communities and government and empowering communities to hold government to account.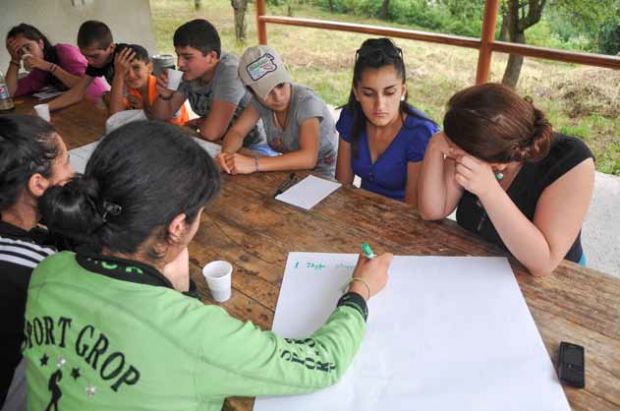 In Armenia service providers became more accountable to community members. They started to involve community members in decision making processes by posting the budgets and decisions on official boards or through informal meetings, deepening transparent accountability between provider and user.
In Afghanistan, where state health institutions are weaker, often creating significant data gaps for marginalized populations, community voice is critical to improve evidence-based decision making and relationships between communities and government.

In Turkana, CVA influence resulted in increases in the number of health workers, improved physical access to services and increased resources for community health services and increase in awareness on health and nutrition rights contributing to increased demand and uptake of nutrition services.
Enabling Community Health Committees
Community Committies (COMM) is a health-focused community group empowered to coordinate and manage activities leading to improved overall community health and strengthened civil society. COMM groups may provide support systems for CHWs and community volunteers, track the community health situation, mobilize a community for improved health, respond to health behavior change barriers at the community level, assist with communications to and from the health system, or advocate around issues leading to improved health systems.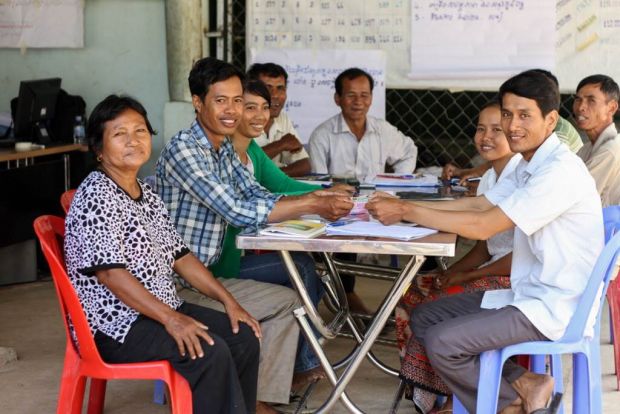 In our 4-country (Cambodia, Guatemala, Kenya, Zambia) Child Health & Nutrition Impact Study, "Health Care managers understood and appreciated the role played by COMM as the emerging link between the health care facility operations and the health of the community. They see COMM as transmitters of health information from the MoH and health facility to the community, and as avenues to transmit health priority information of the community back to the health facility and MoH...Today they see COMM as the face of community health and an important partner connecting them with the health realities and needs of the community."
In Uganda, Lunyo Health Centre was experiencing a delivery room shortage – not able to accommodate the high number of deliveries at the centre. The COMM used data on deliveries and championed the construction of a new maternity ward for the facility. The COMM organized community meetings across villages and gathered commitments for funding from community members and local leaders.
Supporting Community Health Workers
Community Health Workers (CHWs) are community-based members who have been trained to deliver basic health services but who do not hold a professional health qualification. They are often the first point of contact between the household and the health system, providing a bridge to facilitate healthcare access for the most vulnerable.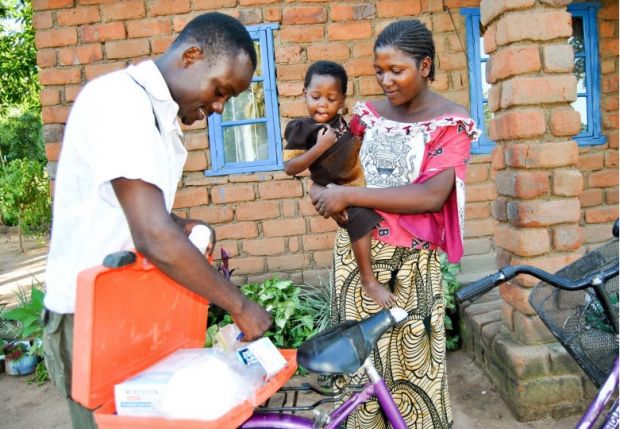 In Ghana, World Vision was invited to support the Ministry of Health to design a state-of-the-art CHW training programme that included innovations to include a whole-family approach, Early Childhood Development and Psychosocial support, timed and targeted counseling, and strategic prioritization of the most vulnerable.
Engaging Faith Leaders through Channels of Hope
Engaging faith leaders through Channels of Hope (CoH)creates a supportive environment for health systems. Faith leaders are not automatically equipped to further the cause of the most vulnerable in their communities. CoH directly addresses faith leaders' misconceptions about especially volatile or taboo community issues, thereby empowering faith leaders to transform their thinking and the thinking of others in their communities. Transformed thinking leads to transformed action to meet, or better meet, the needs of the most vulnerable in their communities, who might otherwise be condemned or ignored.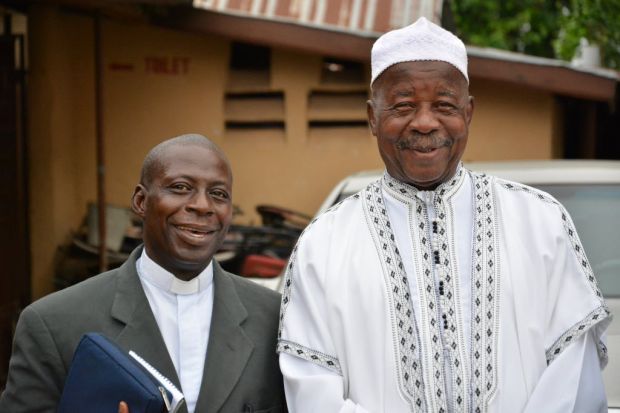 In Sierra Leone, Faith leaders united to combat Ebola showing a united front as they share information and promote safe and dignified burial practices. Faith leaders played an essential role in Sierra Leone being declared Ebola free.
In Kenya, Faith leaders went from adversaries to advocates for birth spacing and family planning, mobilizing their congregations and partnering with the Ministry of Health.
Do you have questions for World Vision or would you like to meet up with the World Vision delegation in Liverpool? Contact Sarah Crass, Knowledge Management & Capabilities Mangager - sarah_crass@wvi.org.
---
Featured image: