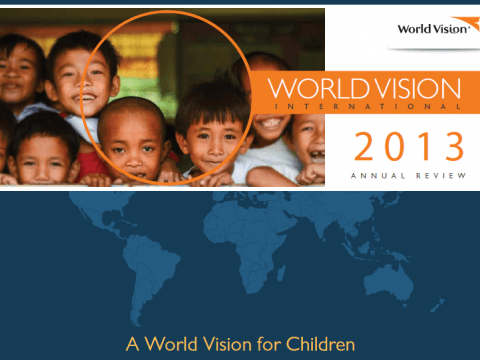 World Vision International Annual Review 2013
Tuesday, September 30, 2014
To download a printer-friendly version click here.
To view an online version click here. 
Established in 1950, World Vision is a Christian relief, development and advocacy organisation dedicated to working with children, families and communities to overcome poverty and injustice. Our 45,000 staff members in nearly 100 countries serve millions of the world's most vulnerable people, regardless of religion, race, ethnicity, gender or sexual orientation. 
Theme of FY 2013 Annual Review: A World Vision for Children