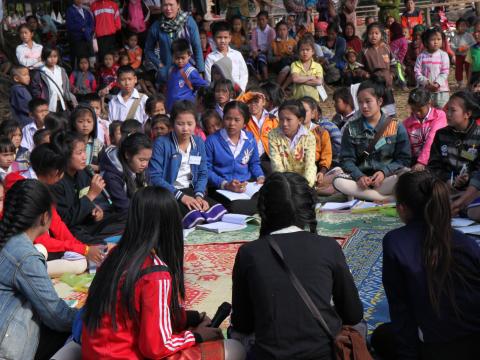 Grants and Special Projects
We aspire to the highest levels of best practice and accountability in all that we do. 
See how communities across Laos are benefitting from World Vision's partnerships:
-- A Food for Work programme funded by the World Food Programme and Bill and Melinda Gates Foundation ensures families have enough food to feed their families, while at the same time waterways and canals are created or rehabilitated, providing irrigation for rice and other agriculture. Read more...
-- Youth are empowered by a project focussed on reducing risk to human trafficking through increased preventive measures for targeted groups, especially for the most vulnerable,funded by the Australia Department of Foreign Affairs and Trade and Canadian International Development Agency. Read more...