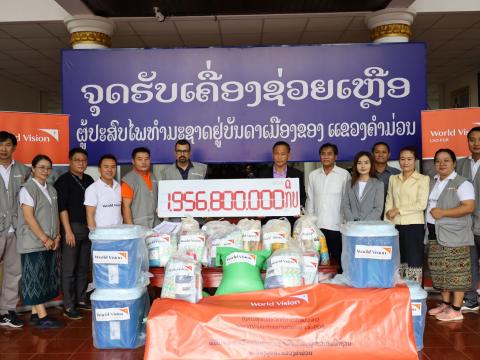 World Vision provides relief aid in Khounkham district, Khammouane province
Thursday, September 14, 2023
On Monday, 11th September, World Vision Lao PDR handed over 1.9 billion KIP worth of relief aid (approximately USD 98,000)  to the population recently affected by flooding and landslides in Khounkham district, Khammouane province. Distributed items included food and condiments (sticky rice, fish can, dried noodles, fish sauce, sugar, salt, soy sauce, cooking oil), safe water kits including drinking water, water filters with a 20l water bottle, and hygiene kits (detergent, toothpaste, toothbrush, shampoo, and sanitary pads for women) to the thousands of affected families, children, and people with disabilities who have seen waist deep in water at their own homes.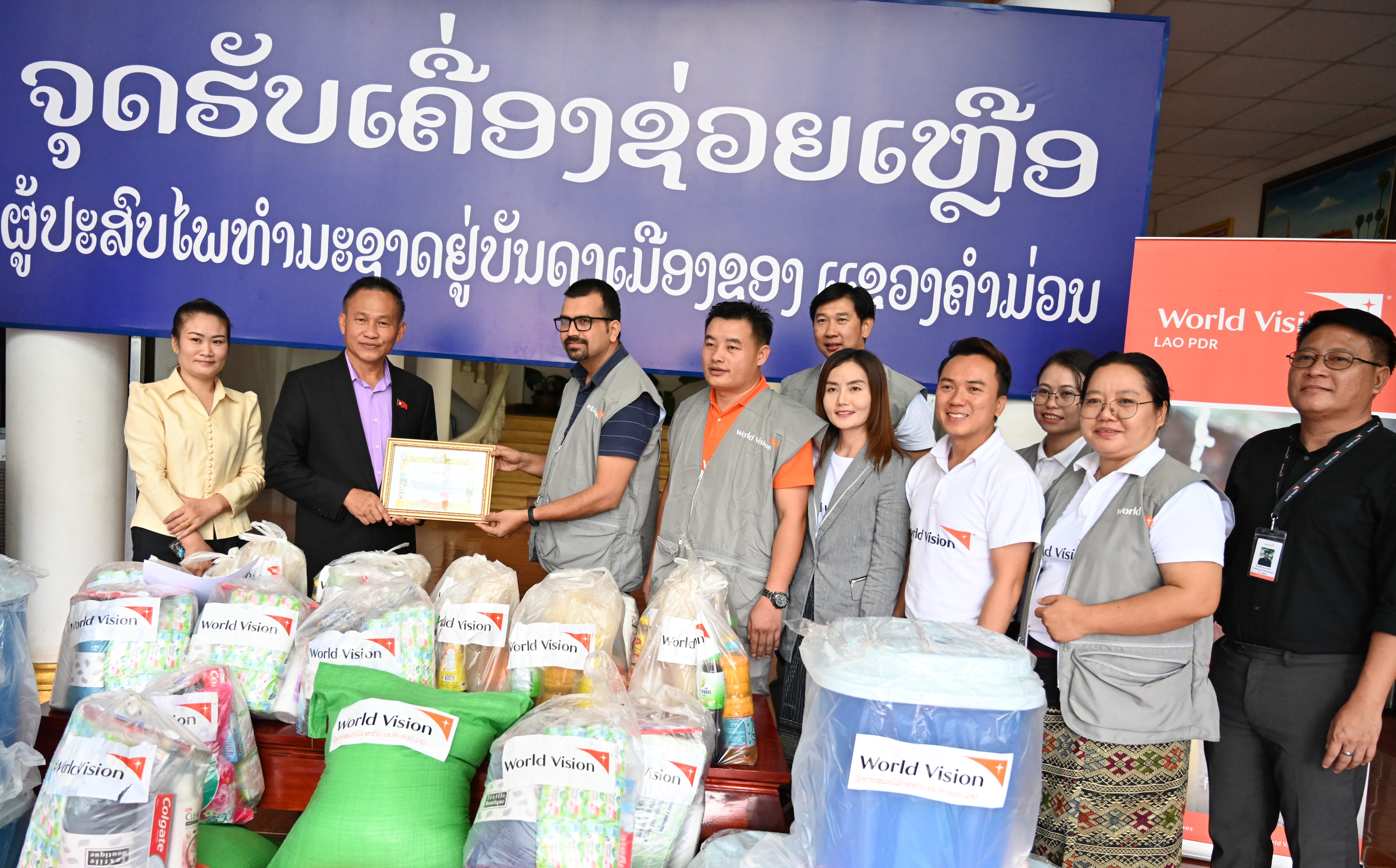 Since July 25, 2023, heavy monsoon rains in Lao PDR have caused floods and landslides, severely impacting vulnerable communities. Bolikhamxay and Khammouane are the hardest-hit provinces, affecting 60,184 people, including nine casualties, leaving thousands of families to lose houses, livestock, and farmlands.  According to the latest data from the UN RCO and Lao Ministry of Labour and Social Welfare, Khounkham is the worst affected district with 3,218 affected families, 14 villages, with 12,767 people directly affected by the flood; 3,524 hectares of farmland and 209 hectares of banana fields destroyed.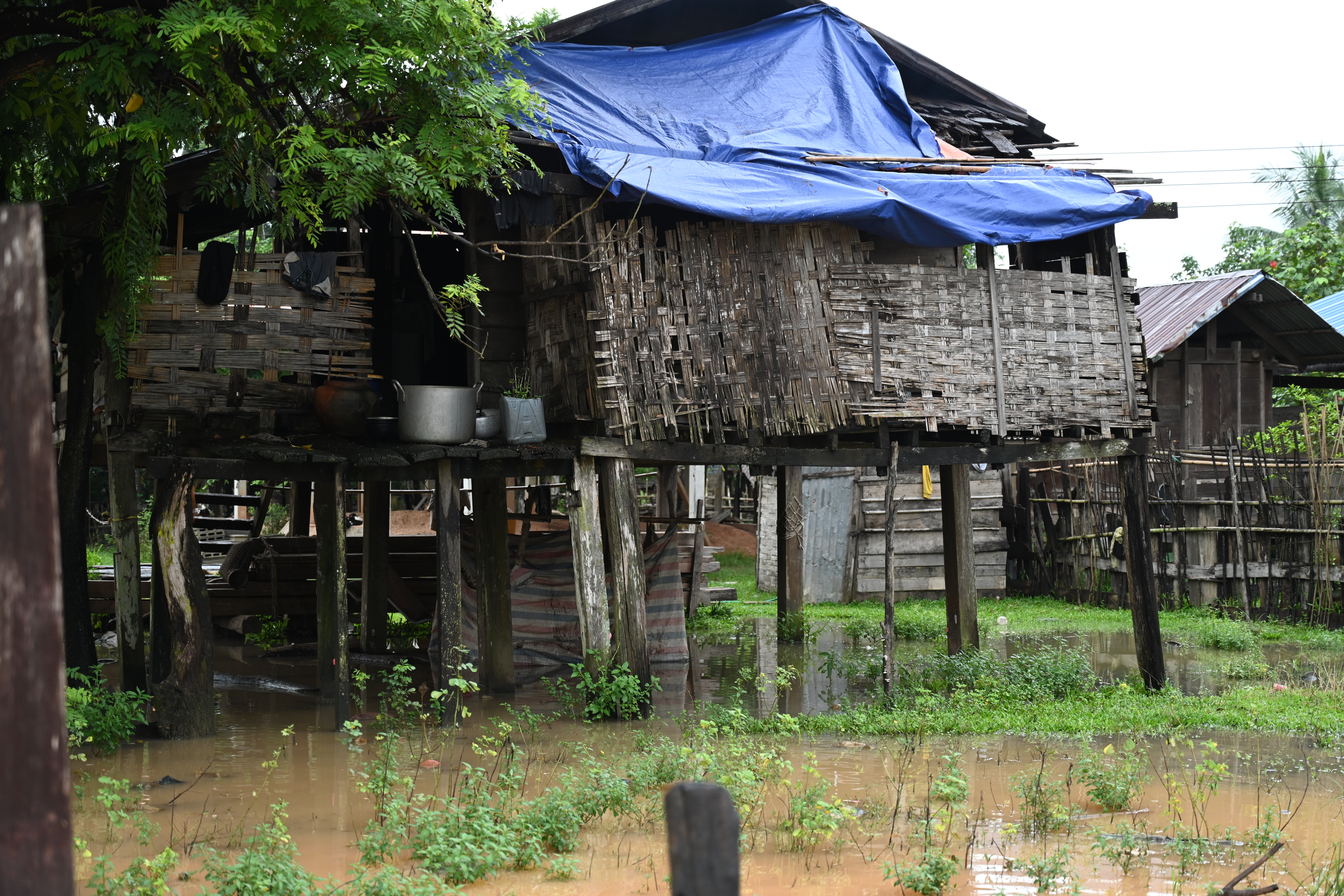 "World Vision Lao PDR is responding to the needs of 5,124 people affected from 14 villages of Khounkham district," said Mr. Kenglid Lee, Response Manager for World Vision. "We are grateful for the partnership with the local government to distribute sticky rice, canned fish, clean drinking water, water filters, and hygiene kits that will help the victims of the recent natural disasters. Even though Khounkham district is not in our target areas of implementation, we see the important needs of children and their families, and have a moral responsibility as a humanitarian organization to do whatever it takes to help them" Mr. Lee added.
"I am very happy with the items that I received from World Vision it helps my children have more food and to reduce our expenses. During the flood, I was very afraid and worried about my children because the water level increased and we did not know how to swim my children were still small, and our ducks and chickens all died. This is the first time we experienced flooding, we were moved to stay with our cousin in another village for 3-4 days," said Mrs. Pab, 33 years old, during the items' distribution.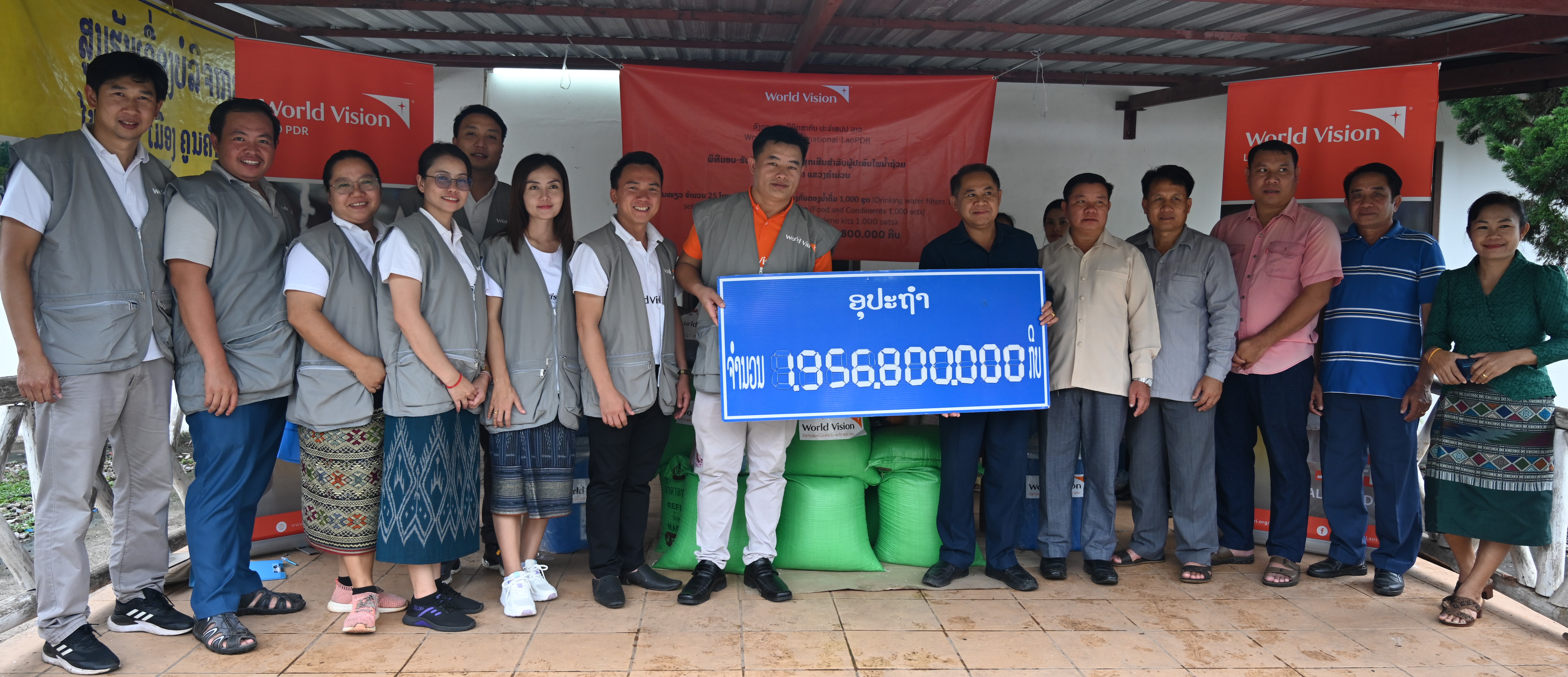 World Vision has worked with the most vulnerable children and their communities in Lao PDR for almost 40 years. The international organization reached over 359,000 people in Laos in 2022 with development projects to improve nutrition, education and well-being outcomes for children. In the past decade, the agency responded to humanitarian needs and disasters in Laos, including COVID-19 and flooding due to the dam collapse in Attapeu in 2018, among others.