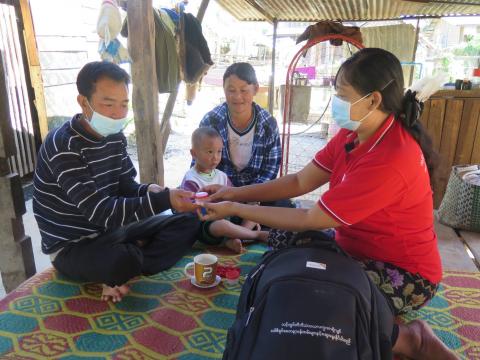 Urgent humanitarian support for Tanintharyi children now
Friday, June 11, 2021
On June 1, 2021, an order was issued by the Tanintharyi Regional Administration Council which called for the suspension of unregistered NGOs operating in the region. The order also impacted many registered NGOs, including World Vision Myanmar, which were asked to suspend operations there as well.
We are deeply troubled by the decision to suspend the work of aid agencies at Tanintharyi. World Vision Myanmar believe that NGOs play a critical role in providing assistance, services and hope to vulnerable children, their families and their communities, especially during times of conflict which are compounded by the global pandemic COVID-19.
World Vision Myanmar have been operating in Tanintharyi region for 17 years. In four townships, we are focused on facilitating long-term development programs like education, child protection, health care, food security and livelihoods where our work impacts 151,138 people and their families. One of our key projects supports families in 31 villages to generate income and promote livelihood development. With the call to suspend operations by Tanintharyi Regional Administration Council, we are especially concerned about the Tuberculosis patients in 25 villages who depend on our programme for timely medication.
World Vision Myanmar remain resolute in our commitment to the children and people of Myanmar. We stand with other affected humanitarian organisations in calling for an end to the suspension of registered local and international NGOs, so that the most vulnerable children and affected communities get immediate access to basic humanitarian assistance and protection services. For almost thirty years, World Vision Myanmar have been operating in 12 out of 14 regions, impacting the lives of 1.6 million people, including 475,660 children across the country. We pray and call for a peaceful resolution that respects international humanitarian law, so that the children and families in Myanmar can hope for the future and live life to their fullest potential.