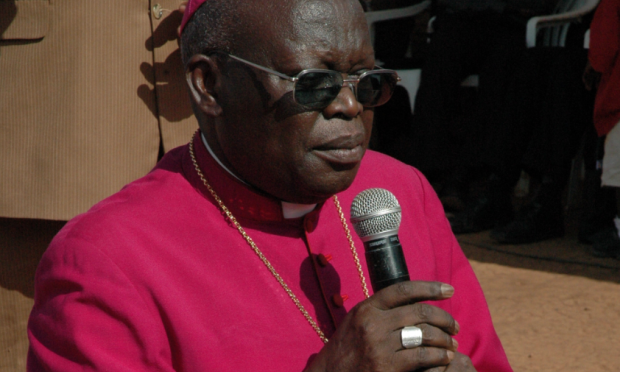 Highlights from the Peace Prize Awards Ceremony, celebrated in Gulu in honour of the International Day of Peace, are documented below. For more information about the World Vision Peace Prize and a summary of Archbishop Odama's accomplishments, please click here.
From an Interview with the Archbishop on what peace means to him (September 18, 2012 with Lutz Hahn):
"The word lasts. Weapons get blasted, they cannot stay long, there is a limit to them. The one who is holding the weapon, when he is killed that is the end of it. But one who speaks, the words remain after him or her. So, if it was a question of choice, and which is the most precious thing, I would hold the word, not the weapon.
Peace is very precious and delicate. It needs to be safeguarded consistently. People have had broken relationships, and now is the time to reconstruct the lives of people and their reconciliation. Bringing them to appreciate one another, and reconstruct their lives.
World Vision offers a very wonderful environment. They took care of those who were stranded, along the road of life, like children. That was a very good thing, and I would wish that this spirit continues.
I want to express my sincere gratitude to World Vision for having supported me as somebody for this award."