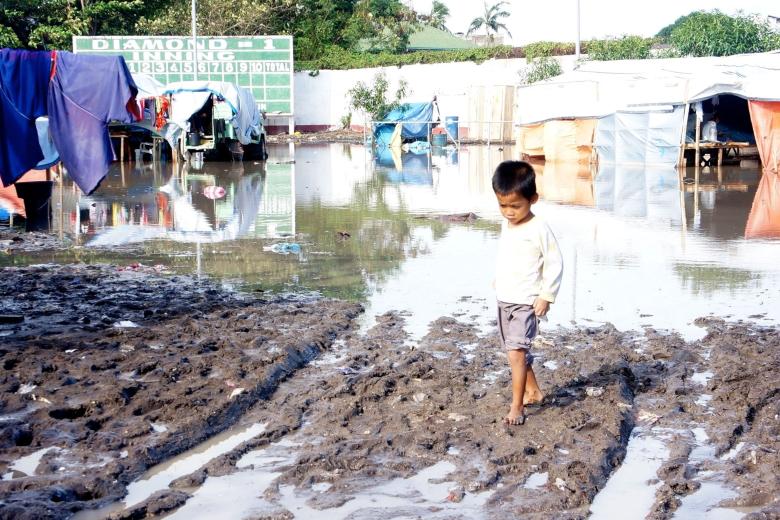 Responding to Multiple Disasters in the Philippines
Thursday, October 17, 2013
17 October 2013 - 
CENTRAL VISAYAS EARTHQUAKE
A 7.1 magnitude earthquake struck Central Visayas on 15 October, leaving at least 100 dead and over 200 injured, with many more feared dead as rescue operations continue. Many roads, buildings, schools, and hospitals are damaged or destroyed. More than 2.8 million people are affected with evacuation centers providing shelter for 2,500 families.
World Vision is currently assessing the extent of damages and casualties in the affected areas and will respond to those in most need, especially children.
ZAMBOANGA CRISIS
On 9th September 2013, a faction of Moro National Liberation Front (MNLF) seized 6 villages of Zamboanga City, demanding the Philippine government to recognize their independence. This has led to massive displacement of people, damage to property, housing, livelihood and infrastructure in the city.
World Vision has established child-friendly spaces for children to play and recover from distress and distributed ready-to-eat-food, and hygiene kits to affected families. Spaces have also been set up for mothers and infants where women can safely care for their young children.