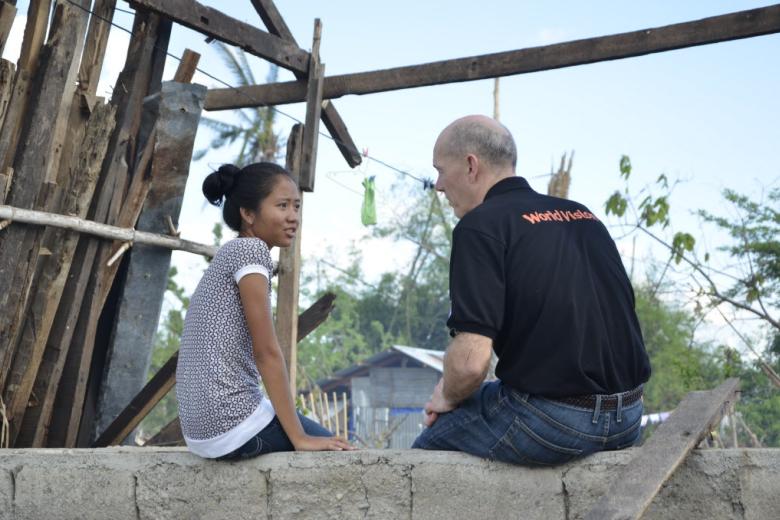 A blessed Christmas
Thursday, December 19, 2013
All this took place to fulfil what the Lord had said through the prophet: 'The virgin will conceive and give birth to a son, and they will call him Immanuel' (which means 'God with us') Matt 1:22,23.
One month after Typhoon Haiyan devastated the Philippines, it was a privilege to be able to visit, review our progress and spend some time praying with the relief responders.
Many of our development staff's homes were damaged in the storm, yet they are working long days to provide food, clean water, shelter and other items to tens of thousands of people around them. A large team of international experts will work through the holiday season with them to bring support to coastal populations whose houses, schools and livelihoods were ruined.
I was humbled by their enthusiasm for their work, and encouraged by the speed at which aid is being delivered.
As Christmas approaches I am reminded of the promise of the season – that God has not left us alone but is 'with us' in every situation.
Jane, a 17 year old girl in Ormoc, told me how much World Vision had meant to her family in the 14 years she has been a sponsored child. We helped them build their house three years ago – and, since the unprecedented storm has destroyed it, we are helping them survive the biggest challenge of their lives.
"This has been terrible for everyone," she told me. "But I am so happy that World Vision was here to walk through it with us."
Whether in the Philippines, in Syria or in Sudan, or in one of thousands of projects around the world, our colleagues in World Vision relish the opportunity to follow Christ, the "Immanuel" who shows up in the flesh to bring "peace to those on whom his favour rests" (Luke 2:14).
If you have made World Vision part of your life this year, in giving or through prayer, thank you. Please continue to stand with us in 2014.