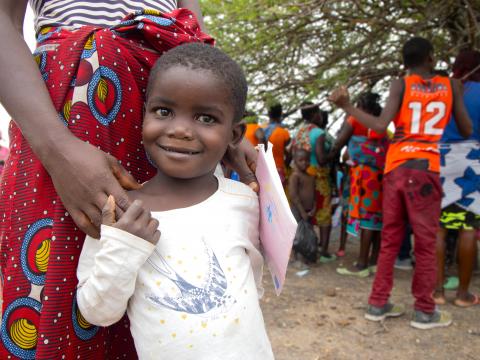 2020 Digital Health Factsheet: Angola
Tuesday, March 2, 2021
The eMobile tool was launched in 2015 in Angola using an application called KoBoCollect, a free open-source resource for mobile data collection. The primary focus of the project is on malaria control.
Community development and sanitary agents known as ADECOS collect beneficiary data, insert it directly on the smartphones, and then store and upload to the cloud when network coverage is adequate. In addition, ADECOS use their smartphone coupled with mini-projectors to show behaviour change videos to groups or individual beneficiaries. This content is deployed to all smartphones automatically, which frees staff from having to travel to upload new behaviour change materials.
The eMobile project is supported by The Global Fund to Fight AIDS, Tuberculosis and Malaria.