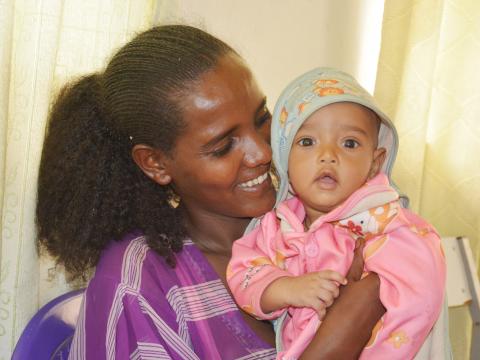 2020 Digital Health Factsheet: Ethiopia
Tuesday, March 2, 2021
Prematurity is the leading global cause of death in children under 5. Every year, an estimated 15 million babies are born preterm, and this number is rising. Massive gaps in our understanding and a lack of reliable data continue to undermine worldwide efforts to prevent preterm births.
World Vision Ethiopia and their Life-saving Mobile Health Kits for Obstetric Care in Remote Areas (LMHK) project aim to change this. They engaged with technology partner SLK TECHLABS to deploy mobile health screening kits with an internet-driven telemedicine capability in the Amhara region.
The LMHK project is supported by a grant from Born on Time, a public-private partnership that is implementing several interventions to support the prevention of preterm birth, and World Vision Canada.