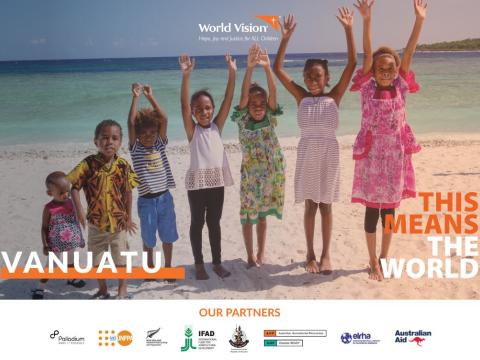 Disaster risk reduction work in Vanuatu
Friday, September 16, 2022
World Vision has been partnering with communities in Vanuatu for over 40 years and currently has programmes across five of Vanuatu's six provinces. World Vision International - Vanuatu serves the most vulnerable by reducing gender-based violence; enabling resilient livelihoods; ensuring inclusive access to water, sanitation and hygiene; and responding to humanitarian disasters.
PRIORITIES
1. Support communities to prepare and respond to disasters to ensure that the needs of the most vulnerable people are met
2. Integrate recovery interventions into ongoing development programming to strengthen long-term resilience and promote sustainability
MEDIA
Tropical Cyclone Harold: three months on
Visit World Vision International - Vanuatu website to learn more about the comprehensive development programme implemented by World Vision International - Vanuatu.