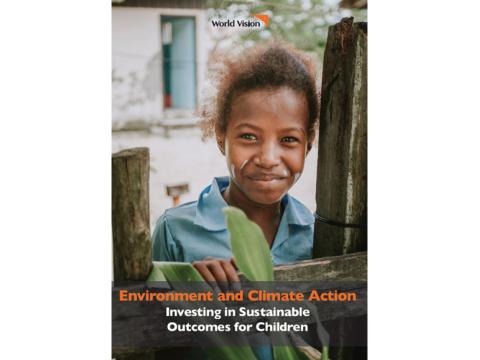 Investing in Sustainable Outcomes for Children
Thursday, January 27, 2022
Climate change is a key driver of extreme poverty, inequality and child vulnerability, and it impedes the realisation of children's rights as enshrined in the United Nations Convention on the Rights of the Child.
World Vision has a long history of implementing programmes that address the impacts and causes of climate change, and deliver positive outcomes for vulnerable communities and the natural environment. World Vision acknowledges that to effectively address the climate crisis and improve the well-being of children, we must take concurrent actions to end global poverty and inequality, support at-risk communities to build resilience, and reduce global climate and environmental impact.   
This report presents the different areas of work and highlighting promising examples of environment and climate action in our field programmes.