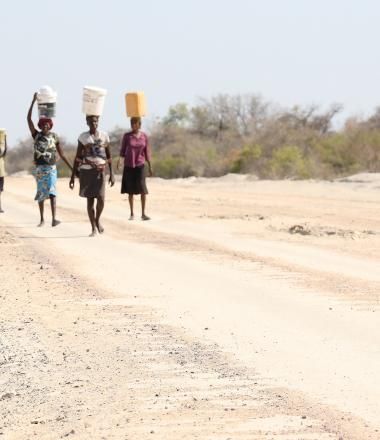 Climate Change & Environmental Stewardship
The world's poorest have contributed very little to climate change yet are often the most exposed to its devastating impacts. Hundreds of millions of children and their communities now face a changing world in which they are at greater risk from more violent storms, worsening droughts and floods and environmental degradation. As a Christian organisation, World Vision is called to be a Steward of God's creation. We seek to challenge and change activities which harm the earth. To this end, we ensure that our advocacy, relief and development activities are ecologically sound for the benefit of children now and in the days ahead and focus on nature-based solutions such as "Farmer Managed Natural Regeneration (FMNR)".
The global crisis we can't ignore
While the most obvious signs of the new normal are bushfires and super-cyclones, billions of people are facing more imperceptible changes brought about by climate change that are threatening their way of life and the ways they make a living. Decades of success in reducing poverty could be reversed without massive efforts to stop climate warming and to help people deal with the changes that are already upon us.
As the earth and rivers dry, as sea levels rise and glaciers shrink, and as agricultural land degrades in the face of expanding deserts, people and nations are being forced to make desperate choices. Should I migrate to the city or make a dangerous attempt to get to 'the West'? Do I send my children out to work instead of to school in order to survive? Do I move my cattle onto new pasture land or take water from a neighbour's well.  New challenges, tensions, conflicts, disasters, all fueled by climate change. So new thinking, new programmatic responses and greater agility are needed to respond to our fast-changing world.
As an organisation working in countries and communities severely affected by environmental degradation and climate change, we are deeply concerned at what we are witnessing and hearing. As a global organisation present in 100 countries, we have unique access to grassroots communities the world over. They have been telling us for years that things are worsening, that the seasons are unreliable. So, we are working hard to respond by partnering with them to build their resilience, to become climate-change and disaster-ready, and to respond to crises when they happen.
We commit to protecting the environment from further degradation because we understand that the impacts of environmental degradation and climate change amplifies existing vulnerabilities and inequalities, including those based on age, gender, class, ethnicity, ability and land-rights. Women and girls are particularly vulnerable to climate change due to pre-existing gender inequalities and social norms. Threatened livelihoods and competition for resources have proven to put women and girls at increased risk of sexual violence.
Climate change could push more than 100 million additional people back into poverty by 2030.
Global warming is likely to rise 1.5C above pre-industrial levels between 2030 and 2052 if emissions continue to increase at the current rate. The existing rise of 1C has already led to more extreme weather, rising sea levels and diminishing arctic ice.
In March 2021, World Vision joined the UN Decade of Ecosystem Restoration, a call to action to protect and restore global ecosystems by 2030. Our commitment to the Decade is reflected in our recently approved Environmental Stewardship Management Policy which calls for adaptation of our development and emergency relief programmes during design, implementation and decommissioning to understand our environmental impacts, ensure positive environmental outcomes, and mitigate the impacts from degraded environments, natural hazards and climate change on vulnerable children.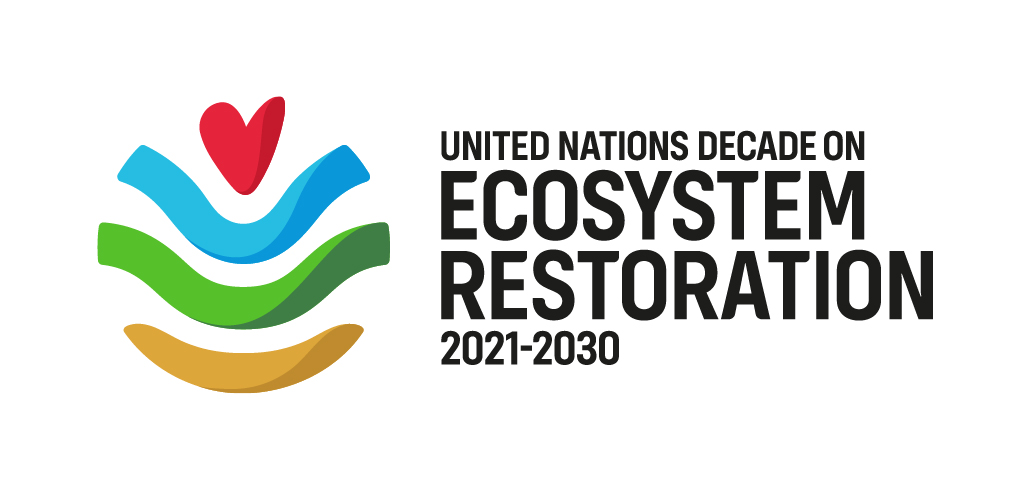 Working to address the impacts of climate change
Global warming is likely to rise 1.5C above pre-industrial levels in the next twenty years
World Vision is on the frontlines of tackling the impact of climate change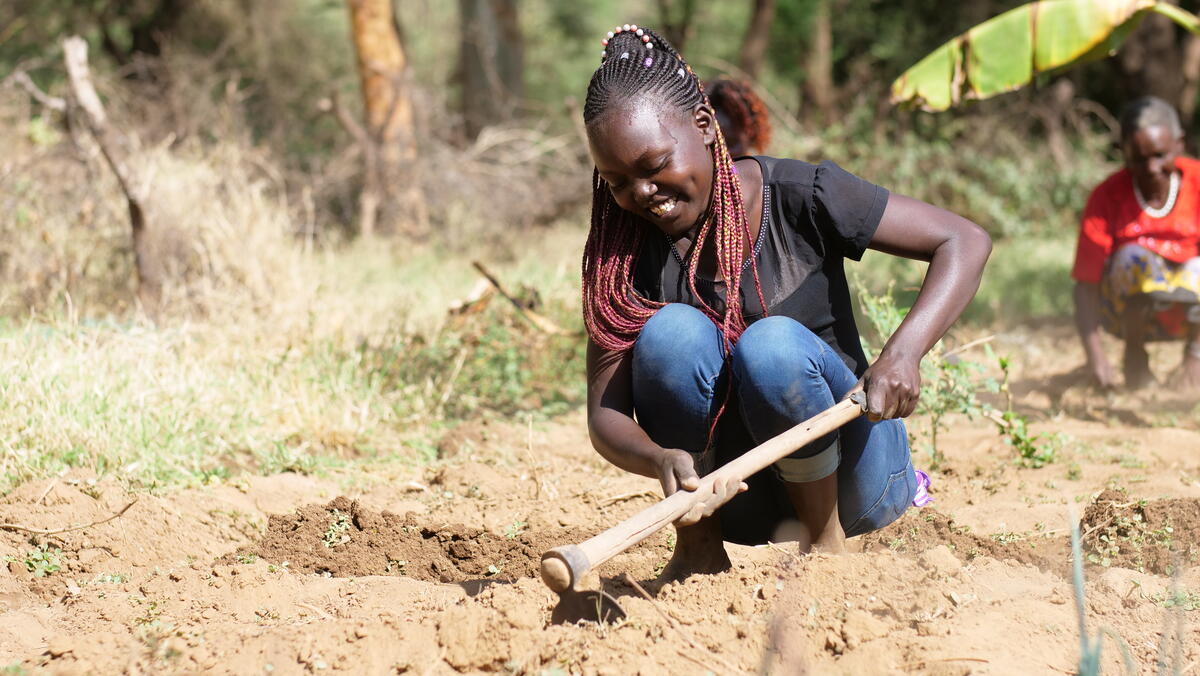 Empowering children
We see climate change as a justice issue. Climate justice represents the interdependence of human rights, development and climate action. We see climate justice as an approach that places children at the centre of the climate crisis and brings about solutions good for people and the planet by upholding their rights.
We help children learn about climate change and partner with schools and government ministries to educate children and listen to children's concerns, sharing them with the UN and governments and calling on them to bring about policy change.
Children like Ruth in Kenya, are eager to help by planting trees and sharing their experiences with the other children and adults in their communities.
By 2050, there could be 143 million internal climate migrants within Sub-Saharan Africa, South Asia and Latin America if nothing is done
How climate change impacts communities worldwide: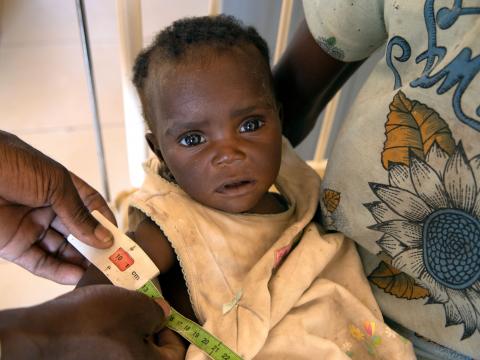 Increasingly erratic rainfall
Every season is a gamble for the world's poorest farmers. About 75% of the world's poorest people live in rural areas and depend on agriculture.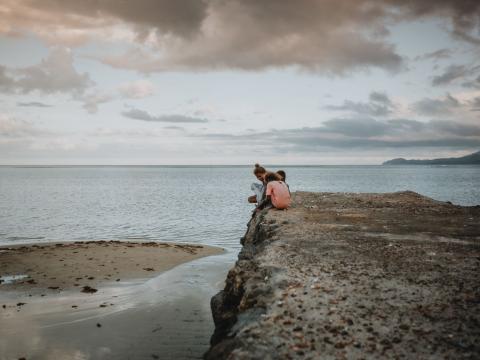 Rising sea levels
Rising sea levels are forcing Pacific Islanders to relocate.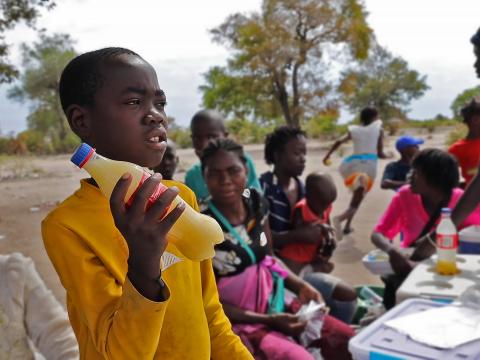 Drought, displacement and desperation
Boys and girls are forced out of school to work. Girls are sold into early marriage or forced into situations where they are exploited and abused.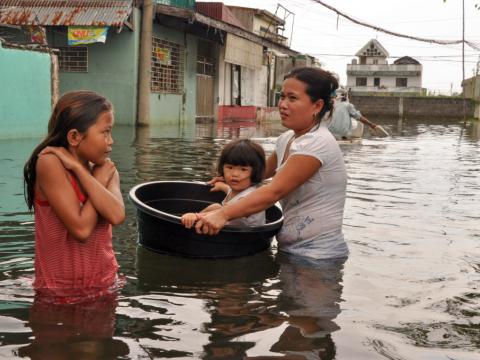 Floods
Low-lying mega-cities such as Manila and Jakarta are subjected to floods that unduly impact those living in slums or along riverbanks.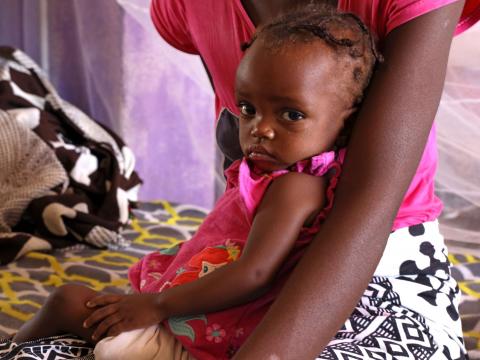 Recurring droughts
Recurring droughts in East and Southern Africa are trapping millions of people in poverty and debt.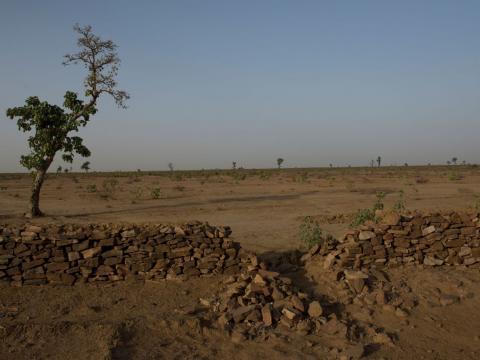 Heat waves and uncontrollable wildfires
Countries like the US, Australia and India are facing heat waves that are drying out the land or causing uncontrollable wildfires.