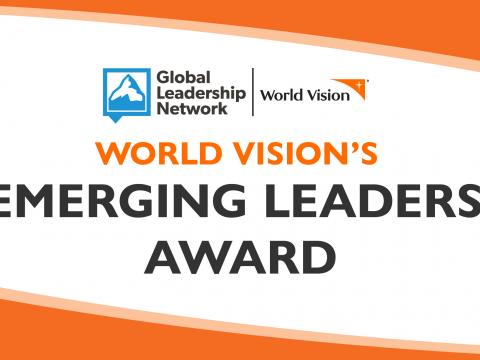 Emerging Leaders Award Application form
Monday, September 13, 2021
As a Christian humanitarian organisation, World Vision looks forward to a world where every child experiences Jesus' promise of life in all its fullness. To work towards this future, we must invest in and partner with the emerging generation of young leaders to promote human transformation, seek justice and bear witness to the good news of the Kingdom of God.

World Vision's Emerging Leaders Award will inspire and influence Global Leadership Network's network of eaders worldwide across business, government, civic and church by sharing the story and message of a Christian young person who is making a transformational impact in their community and world.
To apply, please complete and email the following application to church@wvi.org by 15 April 2022.