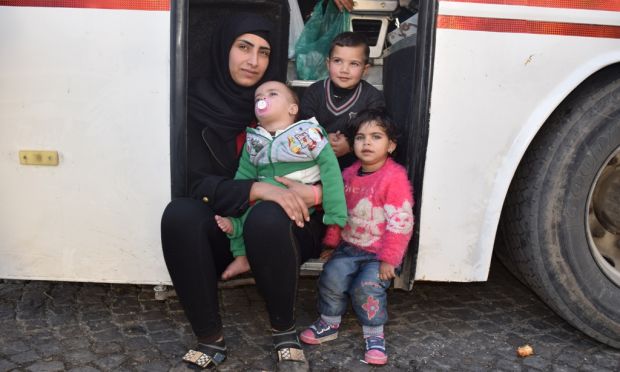 Winter is the time for coziness, for family, smiles and warmth coming from our homes. However, for millions of refugees, these winter memories are all they have left of their previous lives they once had in Syria, Afghanistan and Iraq. More than 12 million people have fled their homes in Syria since the civil conflict began in 2011. For many, all they were able to take with them was a small back pack, a plastic bag or, in some cases, nothing at all. Now, these refugees are in search of new homes after everything they had disappeared in the flames of conflict.
Over the past several months, the Western Balkans region has received more than 700,000 refugees, crossing the sea from Turkey and Africa to Greece, then going through Macedonia, Serbia and Croatia before reaching their final destinations in Western Europe. Since September, World Vision has supported more than 70,000 refugees crossing Serbia by providing food, water and sanitary supplies for both children and adults.
World Vision's work is centered at Adaševci, a Serbian village near Croatian border. Every day over 5,000 refugees can be found at an auto service centre parking lot near this community, waiting for trains to continue with their journey to Croatia. The wait can be as long as 18 hours, but most of the refugees don't spend much time thinking about the place they once called home.
"I do not miss anything from home", said Iraqi refugee Jalal Rasan, who is on the road with his wife, sister in law and five children. "There is nothing to be missed. My home has disappeared and all I want is to get to Germany to secure a better life and education for my kids," Jalal explains.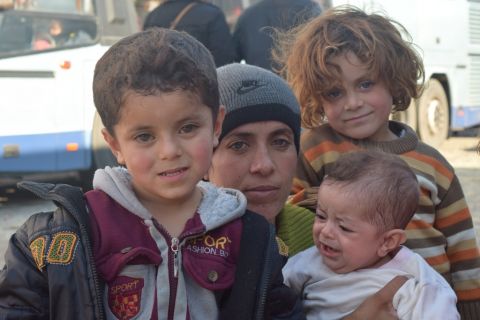 Further down the road among the rows of buses, a mother holds a small baby boy as they sit in the back door of the bus. She holds the boy's little face and uses a syringe to give him medicine. The child's father, Hasan Muhammad from Syria, leans on the bus as he watches the couple's two other children, two-year old Fatima and three-year old Ali, play on a dusty road. "My home is destroyed and I have nothing to come back to," he says. "I do not miss it. I just want to reach Germany with my family." Remarkably, all three children were all born on the same date: November 11.
Elsewhere, a bright-eyed five-year old girl named Zeyned caught my eye as she danced on the pavement with her sister Doa, proudly showing off a drawing she made of a tree, blue skies and the sun on a white sheet of paper. Her sweater ironically reads "Spirit" and she has plenty of it. She came from Mosul, Iraq with her parents, sister and two brothers. "The children miss their toys", says their father Azad, "But our house is not there anymore and my brother was killed. Now we want to start a new life somewhere far away from Iraq."
For most of us, home is the nicest place there is. For these three families and many more coming from the war-torn Middle East, home is just a memory now, an image they remember only from the photographs. Today, these refugees and thousands of others are searching for a new safe haven, a place they will hopefully start calling "home". World Vision is there to help them endure, providing the essentials so they can continue their journey and helping them to stay on course.