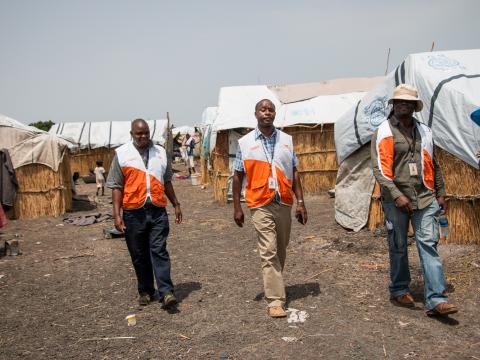 Our Response
As the conflict that began in December 2013 has continued, World Vision has expanded their emergency response to affected populations beyond the Protection of Civilian site in Malakal to other areas in Upper Nile and Jonglei states.
By the end of 2015, we have provided the following:
• 59.505 beneficiaries have been reached with WASH interventions.
• An additional 100.275 people were assisted with NFI kits which include plastic sheets, buckets, soap, blankets, kitchen sets, mosquito nets and other items.
• Our child protection activities reached 8,554 extremely vulnerable people who relocated from town to the PoC base following fighting in Malakal.
• 65,244 beneficiaries, mostly children under 5 and pregnant and lactating women, have been reached with nutrition interventions.
World Vision is also already responding or scaling up responses in Kenya, Uganda and Ethiopia where hundreds of thousands of South Sudanese refugees have fled.