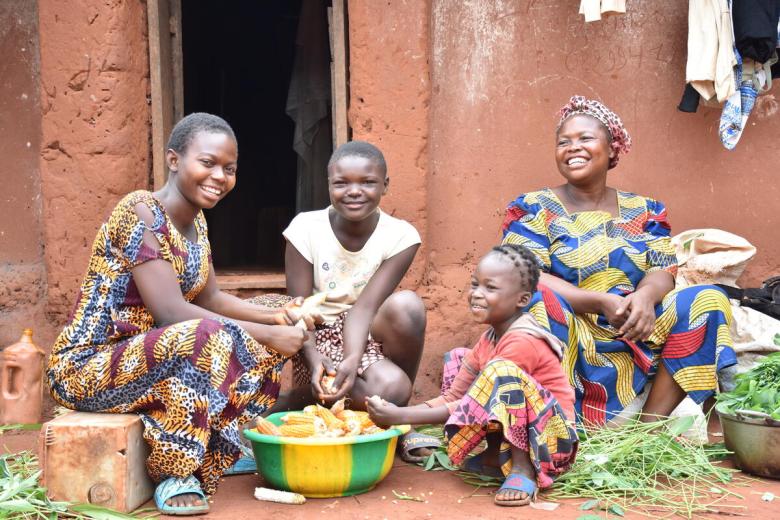 The difference one year of sponsorship can make--even in a pandemic
Tuesday, November 16, 2021
Dinner for two… non-existent Christmas parties … and a bit too much loungewear. For many of us, last Christmas was a big departure from the norm, marked by on-and-off lockdowns and socially-distant gatherings. But, for many living in countries that were already facing a crisis before the pandemic began, COVID-19 disrupted a lot more than holiday traditions—and many are still struggling to recover.
"Last year, Christmas was like a day of mourning," says 16-year-old Zita* in the Democratic Republic of Congo (DRC). Like so many others, the pandemic hasn't been easy for her family. Being home from school meant that she and her four siblings missed out on a nutritious meal they usually would have received at school. She knew this put pressure on her mum, whose income had already been halved.
But Zita's mother, Angel*, feared something else as well. As a single parent to four daughters, she lay awake at night, worrying about her girls' safety. Without the protective layer of the classroom, girls in the DRC are at greater risk of violence and exploitation. World Vision has shown that school closures during crises can increase teenage pregnancy by 65%.  
For Angel, this statistic became a reality when her daughter, Zita's sister, was sexually assaulted. The days that followed were a nightmare of every parent's worst fear made real. And then, they discovered she was pregnant. Traumatised, afraid, and struggling just to keep going for another day, Christmas passed by without celebration.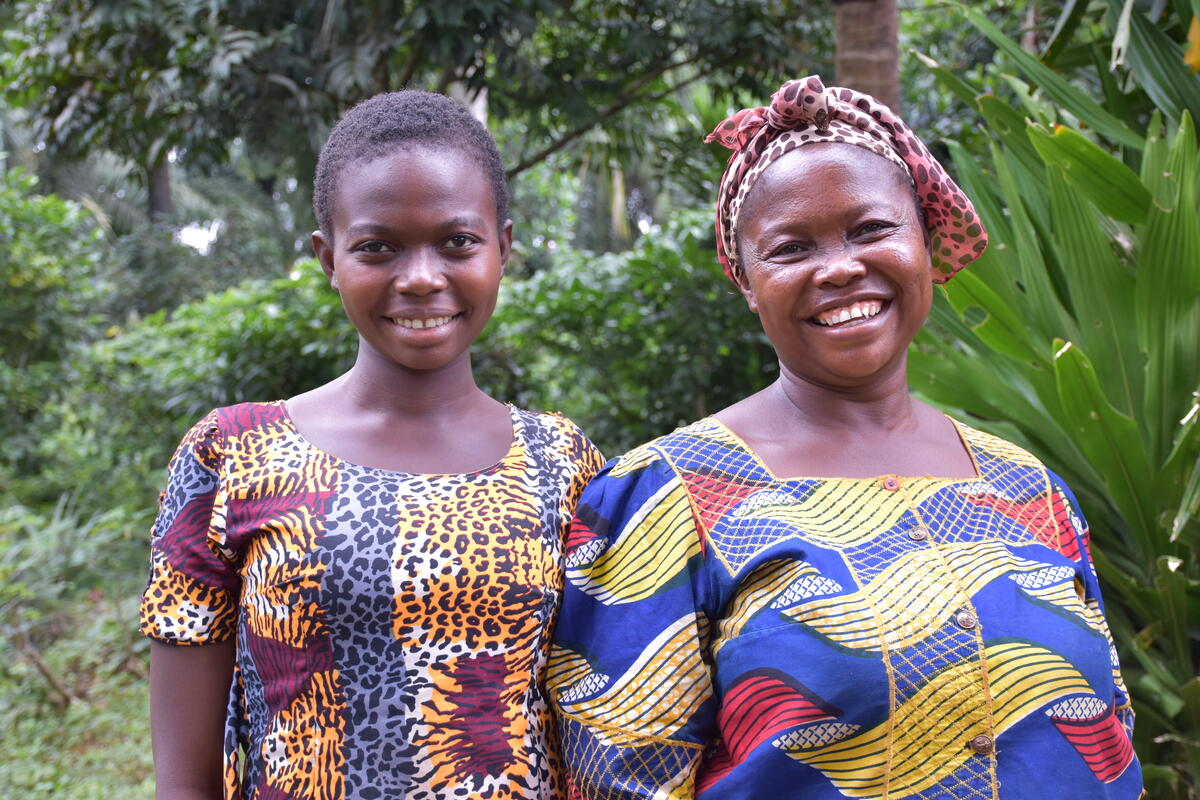 "We used to celebrate Christmas very well," explains Zita. "We got toys, dolls and clothes, and went to church with our friends. But, during the pandemic, everything changed. We couldn't celebrate. No one could go out and there was no food."
From facing hunger to the trauma of sexual violence, the COVID-19 pandemic has wrecked havoc on Angel's family life and put put them on the knife edge of survival. Concerned about her daughter's safety, Angel dedicated herself to caring for her until she gave birth, which meant her ability to work was diminished even further.
Thankfully, throughout the turmoil of this year, there has been a glimmer of hope for the family: child sponsorship. The support from Zita and her sisters' sponsors have meant that Angel has been able to remain above water, even in her darkest hour. 
Before the pandemic struck, Angel had joined a savings group that the sponsorship programme helped the community establish. Angel had been working hard and saving towards a new house. The tragedies that 2020 brought her family pushed her house plans aside. But, she was able to use the money she'd saved to help her daughter through pregnancy and delivery instead—and that was a huge relief.
"COVID-19 did not spare anyone", she says. Thankfully her savings were able to ease the burden of tragedy during that period.
At the start of 2021, Angel's family also received maize seed and farming tools as part of World Vision's COVID-19 response in the DRC. Now, as 2021 draws to a close, Angel is thankful for an incredible harvest, which she is selling to generate income.
"We kept part of the harvest to prepare for Christmas too", Zita adds excitedly. "I'm so happy because this year's celebrations are already looking so good with all the supplies we have."
For the first time in a long time, Angel is not lying awake at night worrying about the safety of her daughters -they are sponsored and back in school.  After giving birth to a healthy baby boy, her oldest daughter was able to return to school and catch up on her studies while Angel takes care of the newest addition to the family.
Many children in the DRC do not have sponsors to help face the storms of crisis. Now, an impending global famine is pushing too many children to the brink of survival.
This Christmas, you can provide life-saving food and so much more… healthcare, education and the tools to break free from poverty, for good. It's time to change the course of the crisis. 

*Zita and Angel's names have been changed to protect their identity.