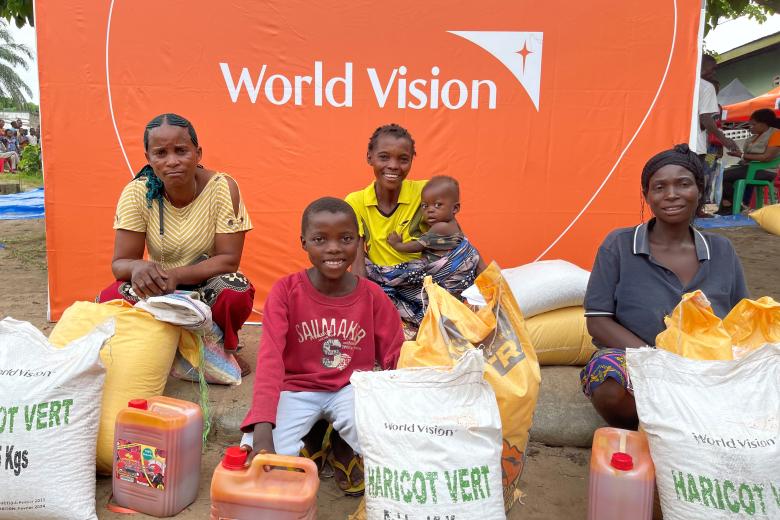 World Vision distributes food kits to 500 households in the community of Kimbanseke 3
Tuesday, March 21, 2023
By Didier Nagifi, World Vision DRC Communications officer
500 households affected by the food crisis in the district of Mbuala and Revolution in Kimbanseke commune benefited this Saturday, March 18, 2023 from food kits thanks to World Vision support. It was in the presence of the Minister of Social Affairs, Humanitarian Action and National Solidarity, local authorities as well as the Director of Emergencies, and the World Vision Manager of the Kinshasa Cluster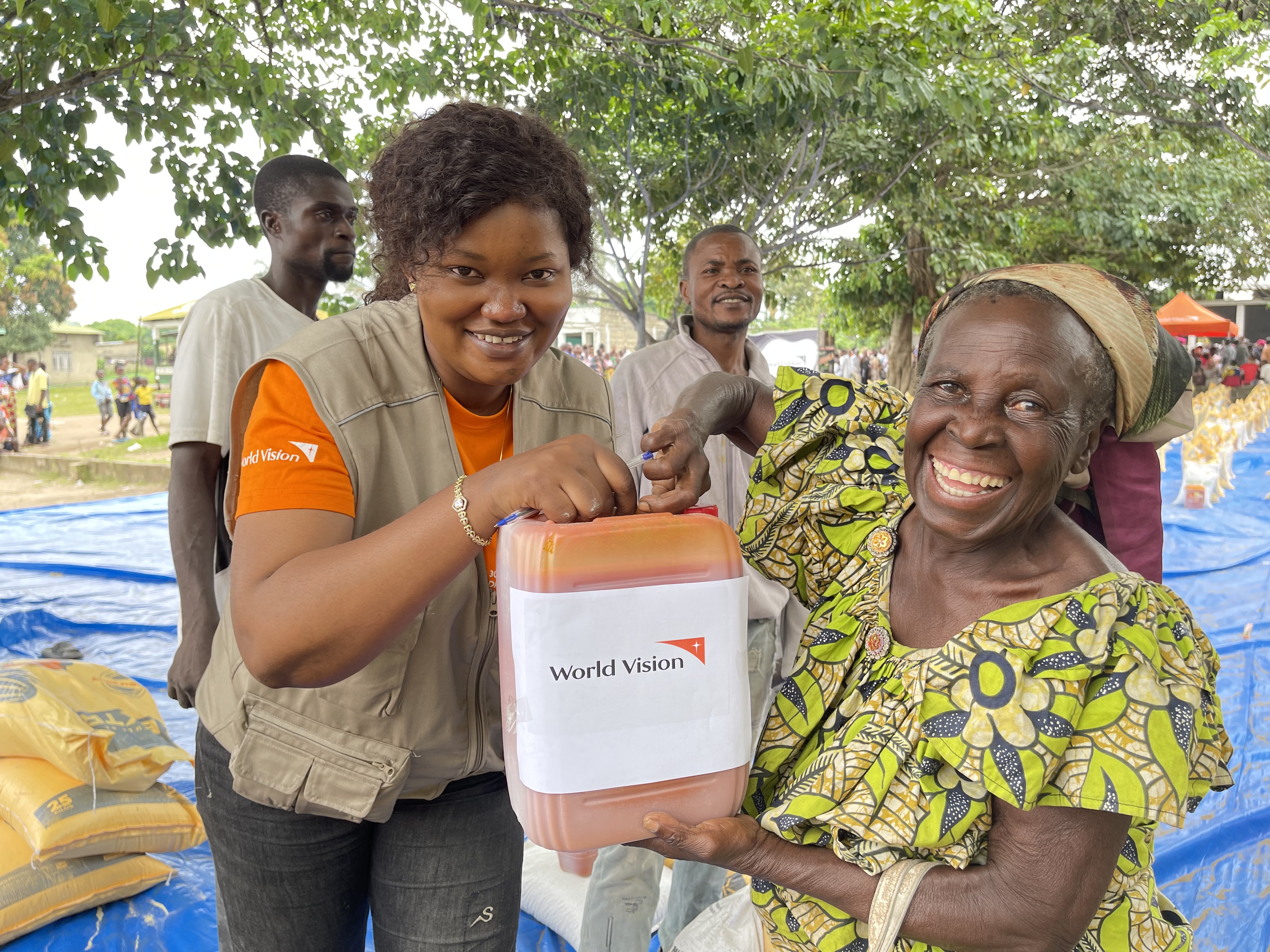 This distribution is part of the implementation of the GHR project "Global Hunger Response" in the Democratic Republic of Congo, which aims to reduce acute food insecurity and improve the resilience of 3,000 of the most vulnerable people facing increasing hunger and the threat of famine.
A total of 500 of the most vulnerable households were identified in the Revolution and Mbuala neighborhoods as targets of the project. They were assisted with food kits consisting of beans, maize flour, salt and palm oil and with agricultural inputs consisting of vegetable seeds and farming equipment.)
"Regarding the sector of food security and livelihoods that brings us together today, the analysis conducted for our entire country on acute food insecurity and acute malnutrition covering the period from September 2021 to August 2022, informs us that according to the report of the Integrated Framework for Food Security Classification, classifies the Kimbanseke commune at the level or phase 3 of the food crisis. This justifies the implementation of this response, in order to respond to this food crisis, in the area of the Kimbanseke development program," said Nicole Masanze, Kinshasa Cluster Manager.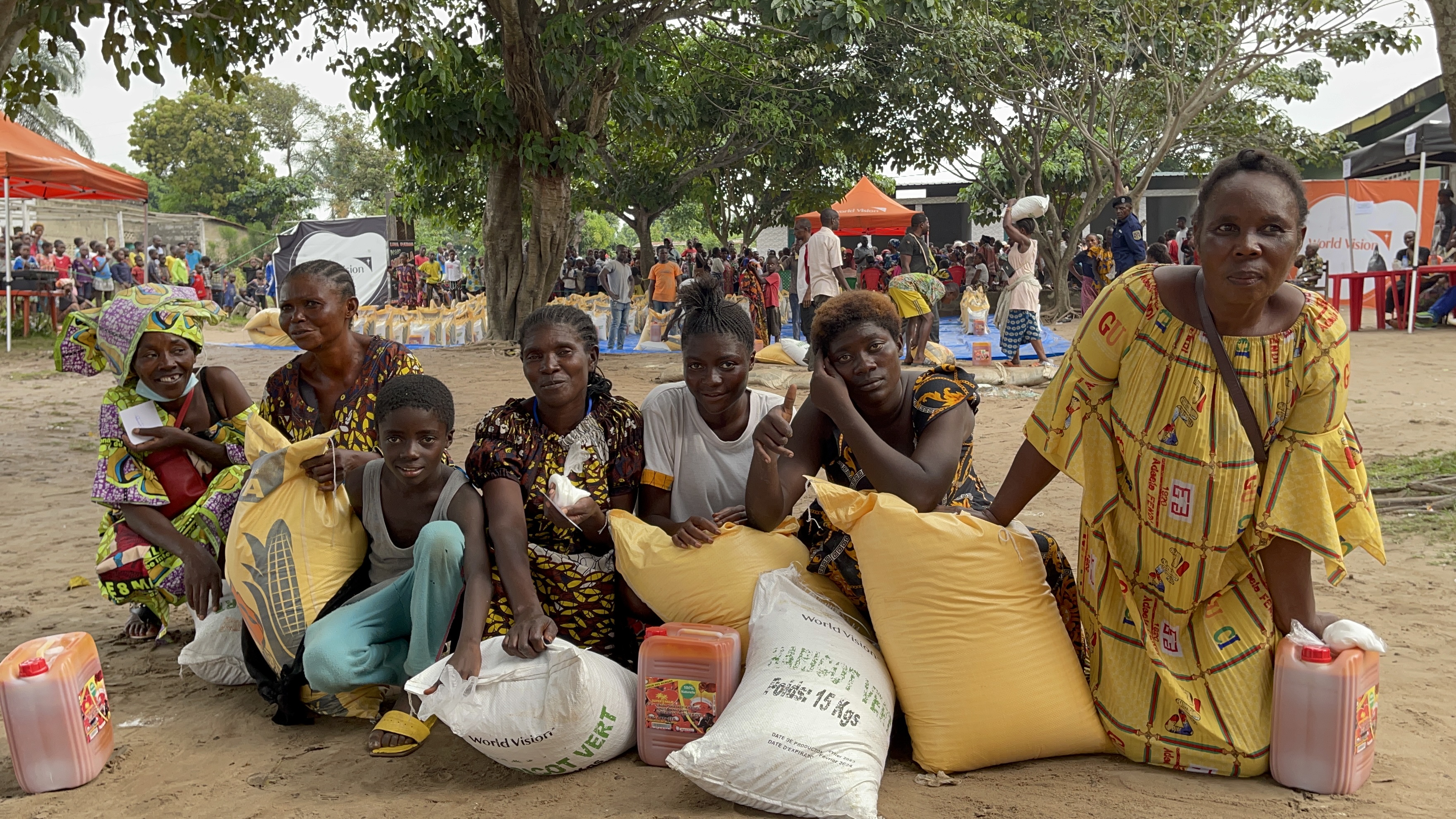 "It has therefore been a priority for the community of Kimbanseke to benefit from emergency support in the food security and livelihoods sector in order to help improve access to food for affected households and strengthen household resilience to food insecurity and livelihood shocks," said Patrick SAAH, Sustained Humanitarian Response Director in World Vision DRC
"We have only one message and that is the message of love from World Vision who has thought of you who do not have enough to eat. But today, World Vision has brought you the food inputs that will help you survive. This is an expression of love for our people," said Mr. Modeste Motinga, Ministry of Social Affairs, Humanitarian Actions and National Solidarity.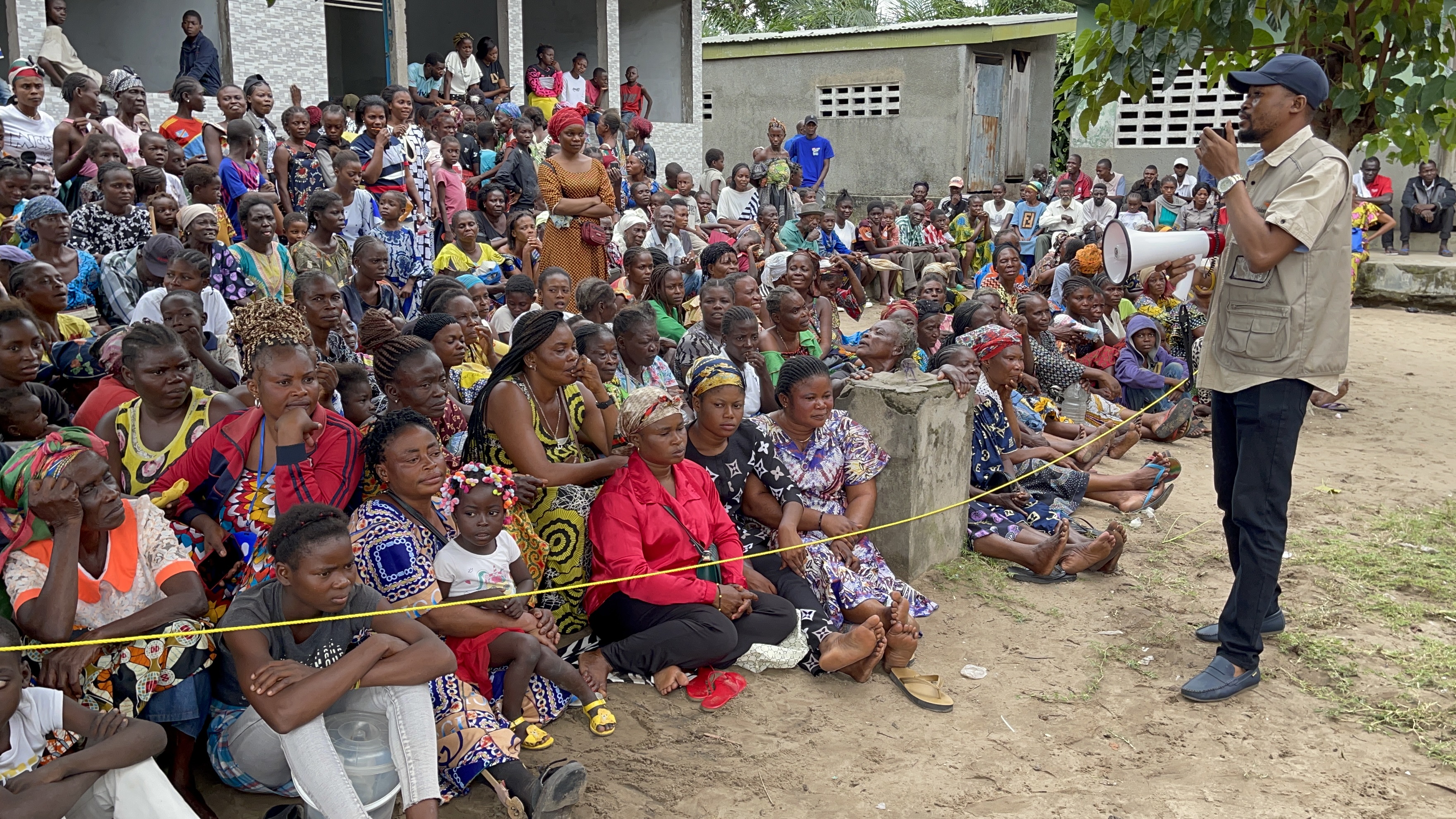 The beneficiary households thanked World Vision for thinking of their community which is facing multiple challenges including hunger.
"I thank World Vision for coming to our neighborhood to save us from hunger. We had benefited from food kits that will help us fight against hunger. May God bless World Vision" thanks Doris, one of the beneficiaries of the Revolution neighborhood, Kimbanseke 3.
 For the next step, World Vision teams are sensitizing all the beneficiary households on the use of food and good cooking practices.
This Christian organization also proceeded to the installation of accountability mechanisms (complaints office) to receive and process litigious cases of beneficiaries.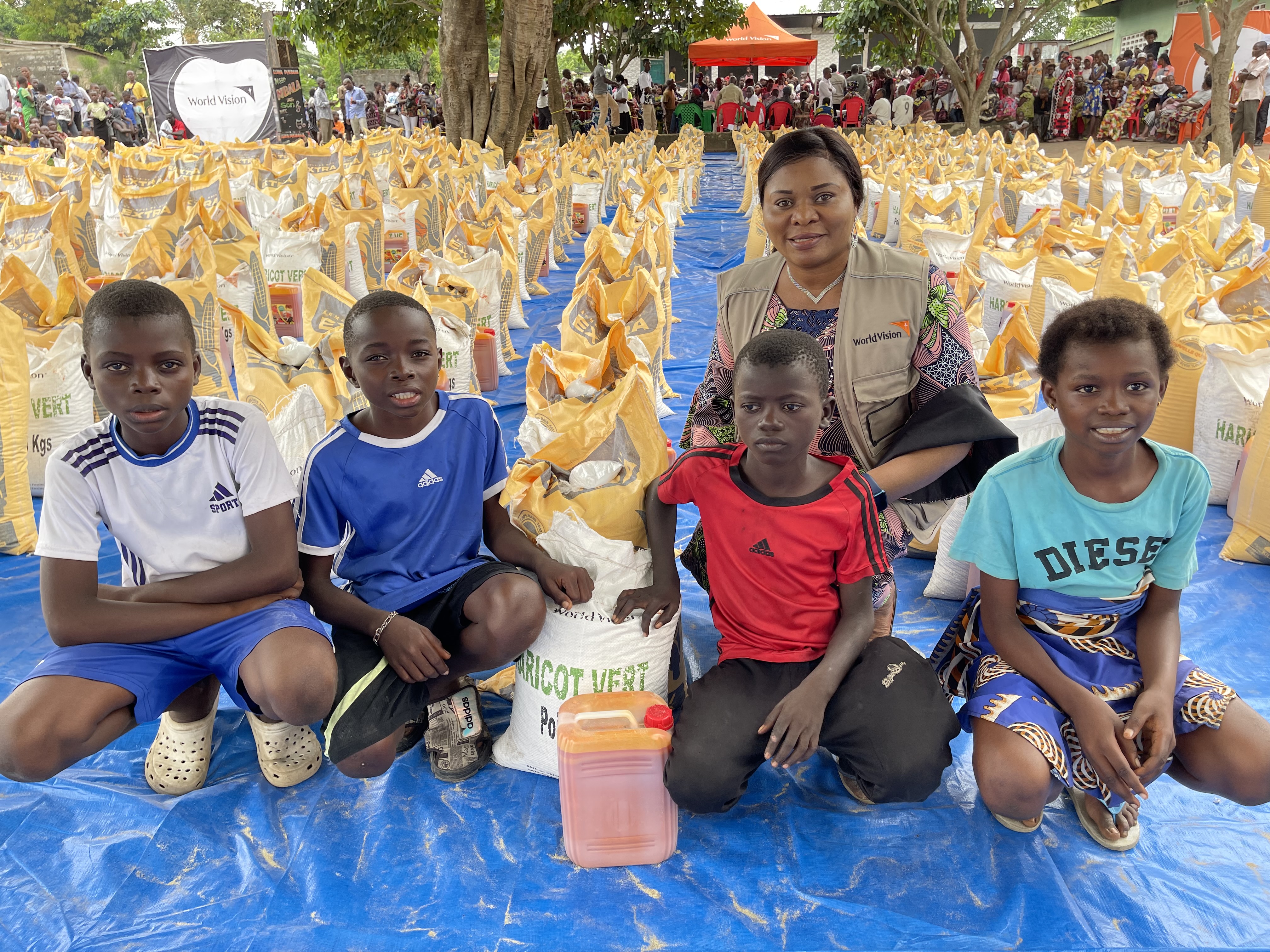 In addition to the food kits distributed, these households will be supported with livestock inputs consisting of small livestock and their feed and cash to develop income-generating activities that will transform the lives of 1923 children from these households. These agro-pastoral inputs will enable them to produce more in order to contribute to the reduction of hunger within their families and to make them more resilient.