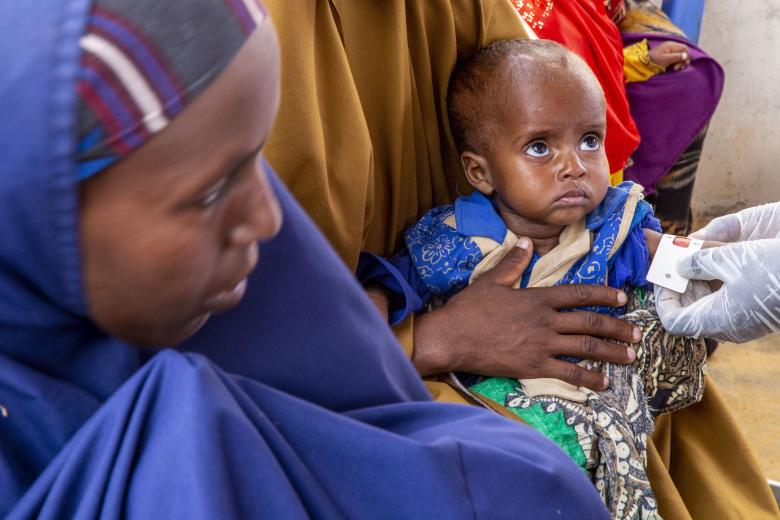 Drought and high food prices create a perfect storm in southern Somalia
Sunday, July 10, 2022
Key highlights:
As of 30 June, the severe drought has affected more than 7 million people, an increase from 6.1 million in May, with over 800,000 people internally displaced. The majority have moved from drought-stricken rural areas to urban places and are living in makeshift settlements for the displaced, to seek assistance. 
The scale of need is far outstripping the current assistance being provided, driven by daily new arrivals into makeshift settlements for displaced families. 
According to an early warning report, eight areas are facing a heightened risk of localized famine if widespread crop and livestock production fails, prices of commodities continue to rise, and humanitarian assistance is unable to reach the most vulnerable people.
Waterborne diseases such as Acute Watery Diarrhoea (AWD) and also communicable diseases are on the increase, particularly for displaced populations due to limited access to safe water, poor sanitation and hygiene conditions.
The UN has warned that nearly 386,000 Somali children could be severely malnourished by the end of 2022 if emergency aid is not delivered urgently.