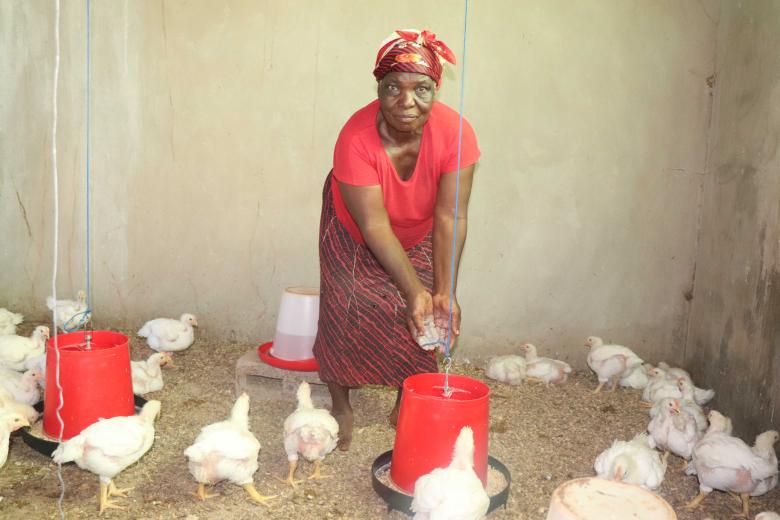 " I will be able to provide for my kids for life, thanks to the life skills World Vision equipped us with"- Masithandane Multipurpose Cooperative member
Friday, August 5, 2022
Phumelela- A good 19 years of serving and impacting people's lives has surely left a mark in the communities of Matsanjeni North. From equipping them with knowledge and skills that will help them provide for their families for years, even after the Area Programme has shut down to establishing projects that have flourished immensely over the years.
Matsanjeni Area Programme was established in 2003, and the lives of the people from Matsanjeni North have changed for the better. Matsanjeni North boasts a population of about 10 000, and Mantambe AP reached and impacted 60% of that population.  Jabulile Shabalala, a member of the Masithandane Multipurpose Cooperative, which was established through World Vision's intervention and funding, highlighted that the organization has been of great help after initiating that they broaden the capabilities of the support group they had before the creation of the Cooperative.
" After a long time of merely just saving money and splitting it amongst group members, World Vision approached us and advised us to create a project that would sustain us for life. So, we created a Cooperative which grows and sells chickens.  And guess what, we have never looked back! Our lives have changed for the better", Shabalala said.
After realising the efforts of the Masithandane Multipurpose Cooperative women, World Vision saw the need to equip them with knowledge on how they can generate more money instead of just splitting their yearly savings. The project was officially established in 2020 and has fifteen members. World Vision donated building materials and fences for the poultry, which makes about an E7500 ($447 USD.) yearly surplus. This amount is split equally amongst the poultry members, meaning each member gets around E500. ($ 30 USD)
Matsanjeni AP has truly served and impacted the community of Matsanjeni North in several ways. It shall be remembered for the children's lives it has positively turned around.