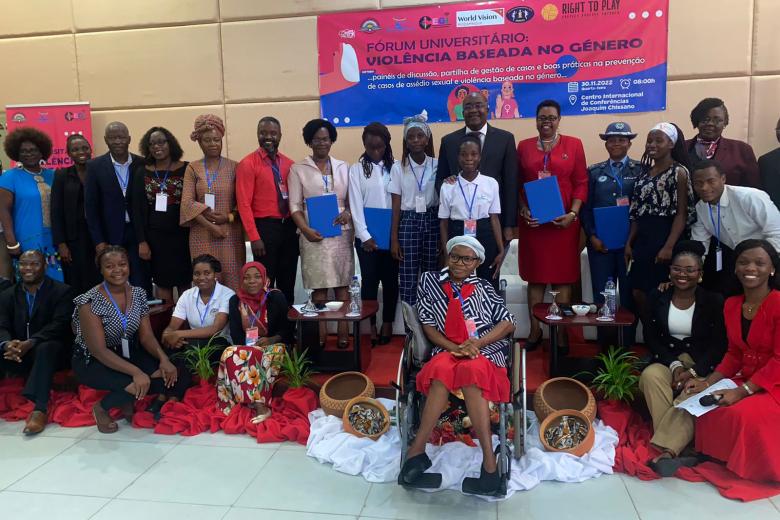 To curb GBV: Terms of commitment signed
Friday, December 2, 2022
Public education and training institutions signed terms of commitment to curb Gender Based Violence (GBV), at the University Forum on GBV held in Maputo city. The commitment aims to share experience in case management and good practices in GBV prevention. The forum marked the 16 Days of Activism, which was celebrated under "UNITE! Activism to end violence against women and girls!"

The commitments made include:
1. Socialise and apply the Declaration on Combating Gender Based Violence to become known, applied and respected.
2. Promote a change in attitudes, behaviours and mentalities in society, by encouraging the adoption of values based on gender equality, in relationships of mutual respect, without violence.
3. Promote greater knowledge on the issue of GBV, empowering communities, educational and research institutions, public sector and civil society actors to enable identification of more tailored and appropriate interventions.
4. Establish the partnerships and alliances necessary for a greater outreach of interventions in this area and monitor laws and public policies aimed at combating and preventing GBV.
5. Influence the adoption of public policies, the necessary legislation and its effective implementation, making them a real deterrent to GBV.
6. Encourage information exchange, collaboration and coordination among different actors to generate information and experiences to influence approaches.

The forum was organised by Pedagogical University in partnership with World Vision in Mozambique (WV-Moz), Right to Play and other organisations.