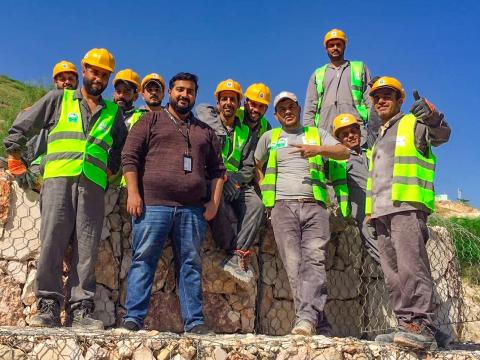 Syrian Refugees Achieve Financial Stability under the World Vision Dam Project
Thursday, June 23, 2022
More than 670,000 Syrian refugees sought safety in the Hashemite Kingdom of Jordan. They ventured to an unknown future with determination and hope. This decision offered them shelter from the endless fighting and never-ending displacement journeys they lived through in Syria. Excited to rebuild their lives, they began applying for jobs after earning a work permit, eventually opening them to a world of employment possibilities.
The Federal Ministry for Economic Cooperation and Development [BMZ] took it upon themselves to support these aspiring people and liaise the process of entering the labour market thus, decreasing the high unemployment rates in Jordan. For this purpose, "Protecting Wadi Al Arab" project was implemented by Deutsche Gesellschaft für Internationale Zusammenarbeit GmbH [GIZ] along with World Vision in Irbid. It aimed to assist Syrians and members of the Jordanian host community financially by providing them with cash-for-work opportunities and economic stability eventually benefitting 825 men and 109 women. The environmental project also focused on enhancing the area around the Wadi Al Arab dam, improving its infrastructure, and maintaining a clean environment by conducting awareness sessions tackling environment-related topics such as erosion and water conversation.
Refining the Area Around the Dam and Revamping the Infrastructure  
Over the span of almost three years, multiple landslide prevention techniques were implemented around the Wadi Al Arab Dam. One of these techniques is gabion walls- they are piles of stones shaped into a cube. The stones are later put together using a metal cage, creating the steps' appearance, hence the name. Gabion walls protect the dam by stabilising the soil and minimising the risk of falling rocks and washouts during rain and soil erosion.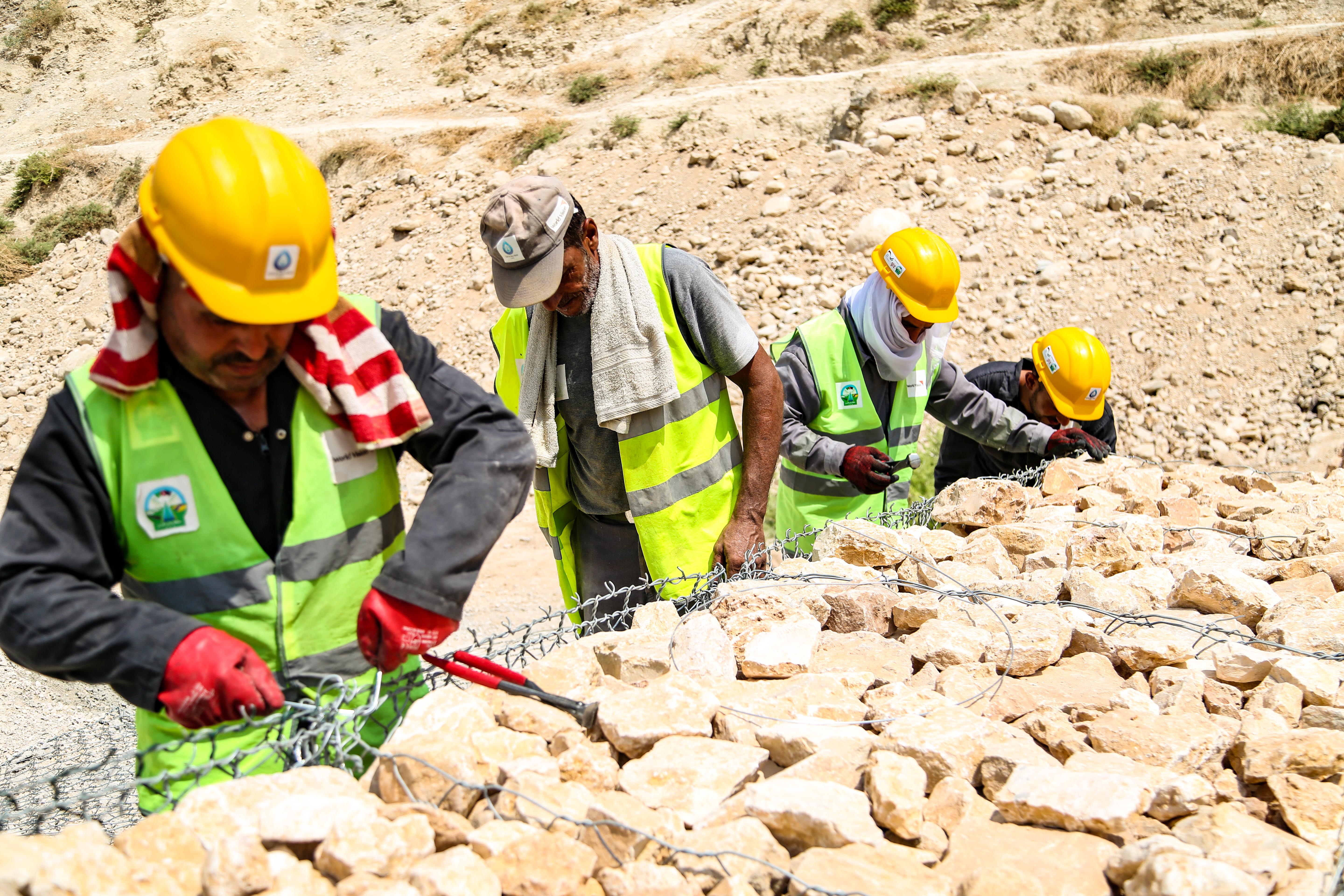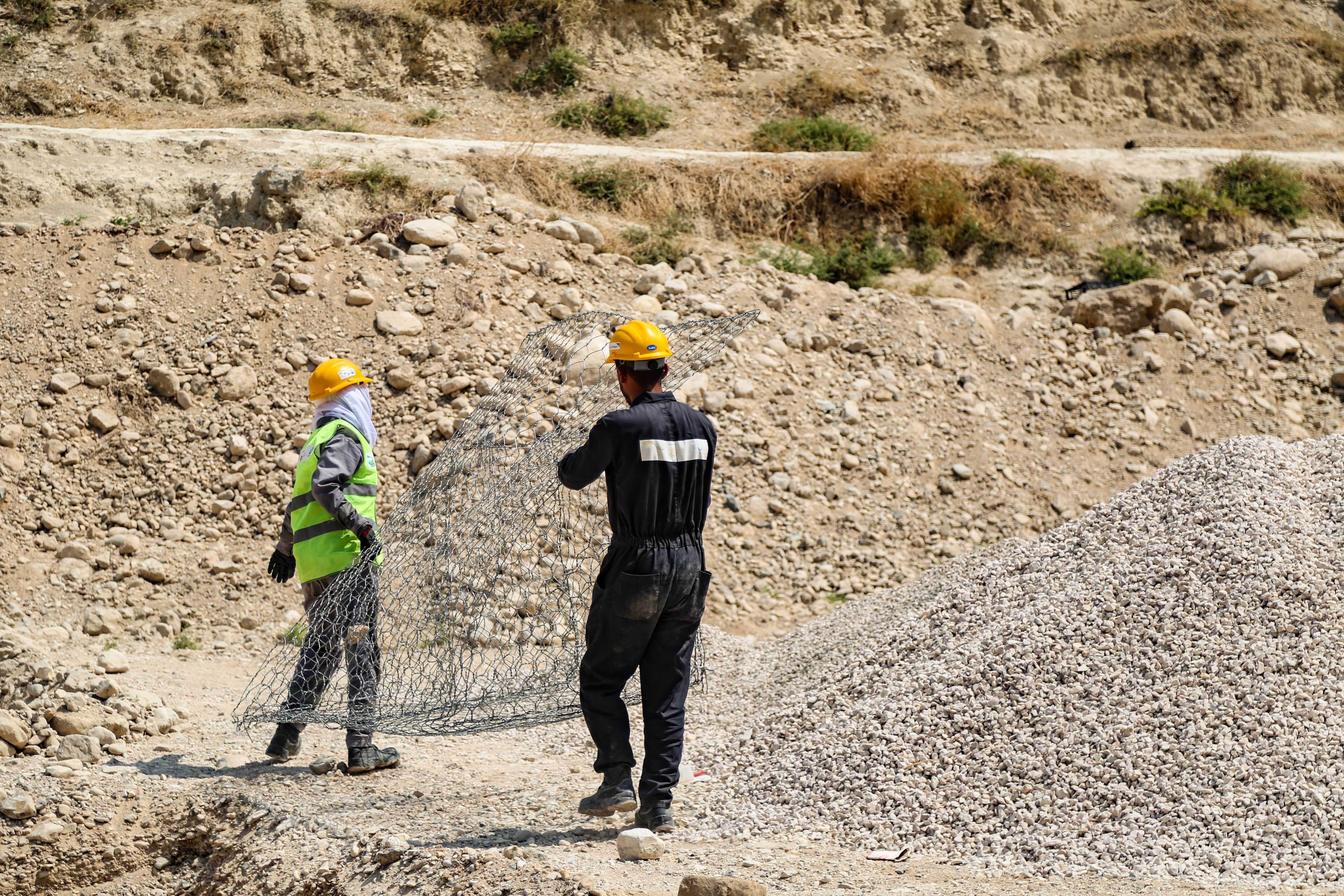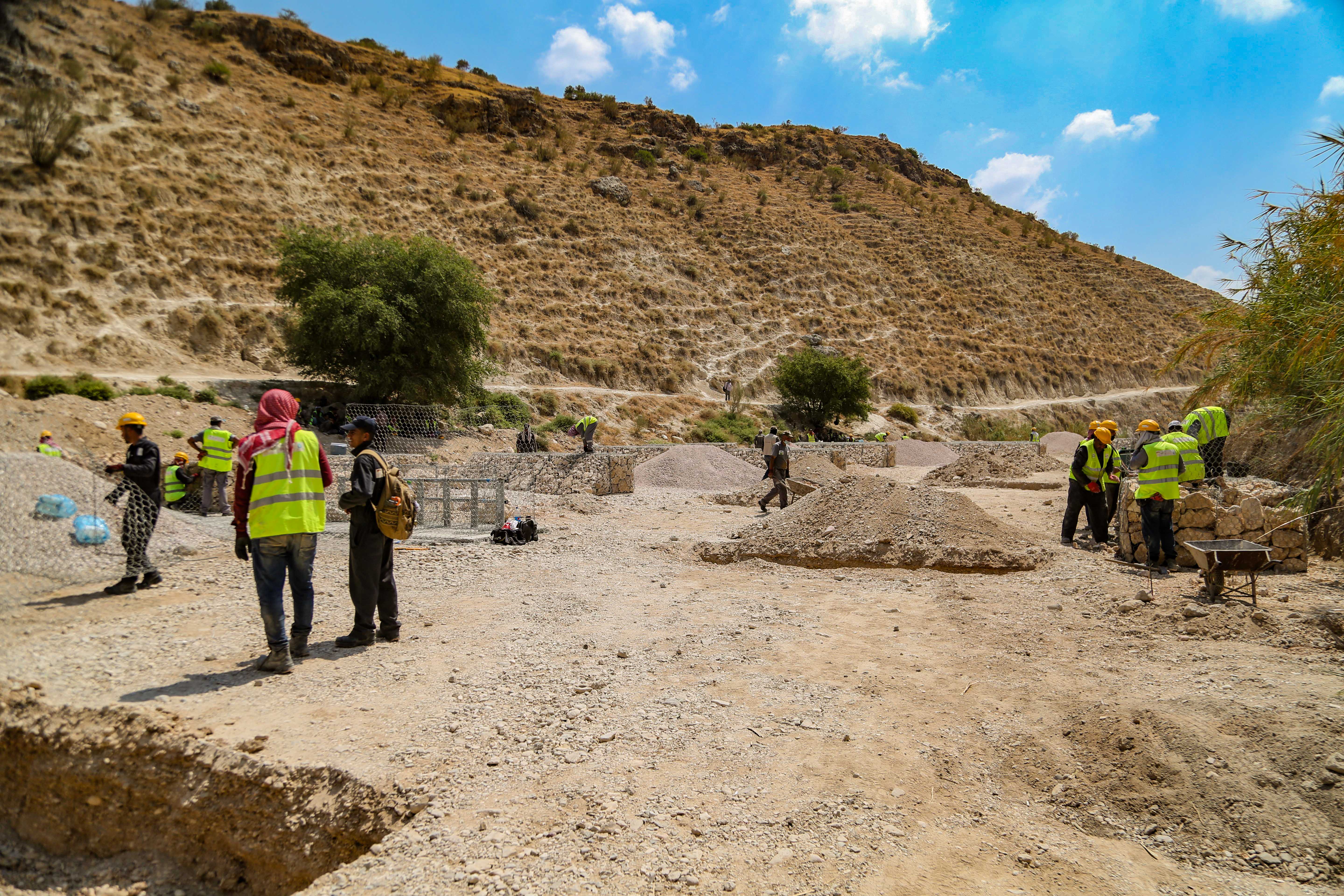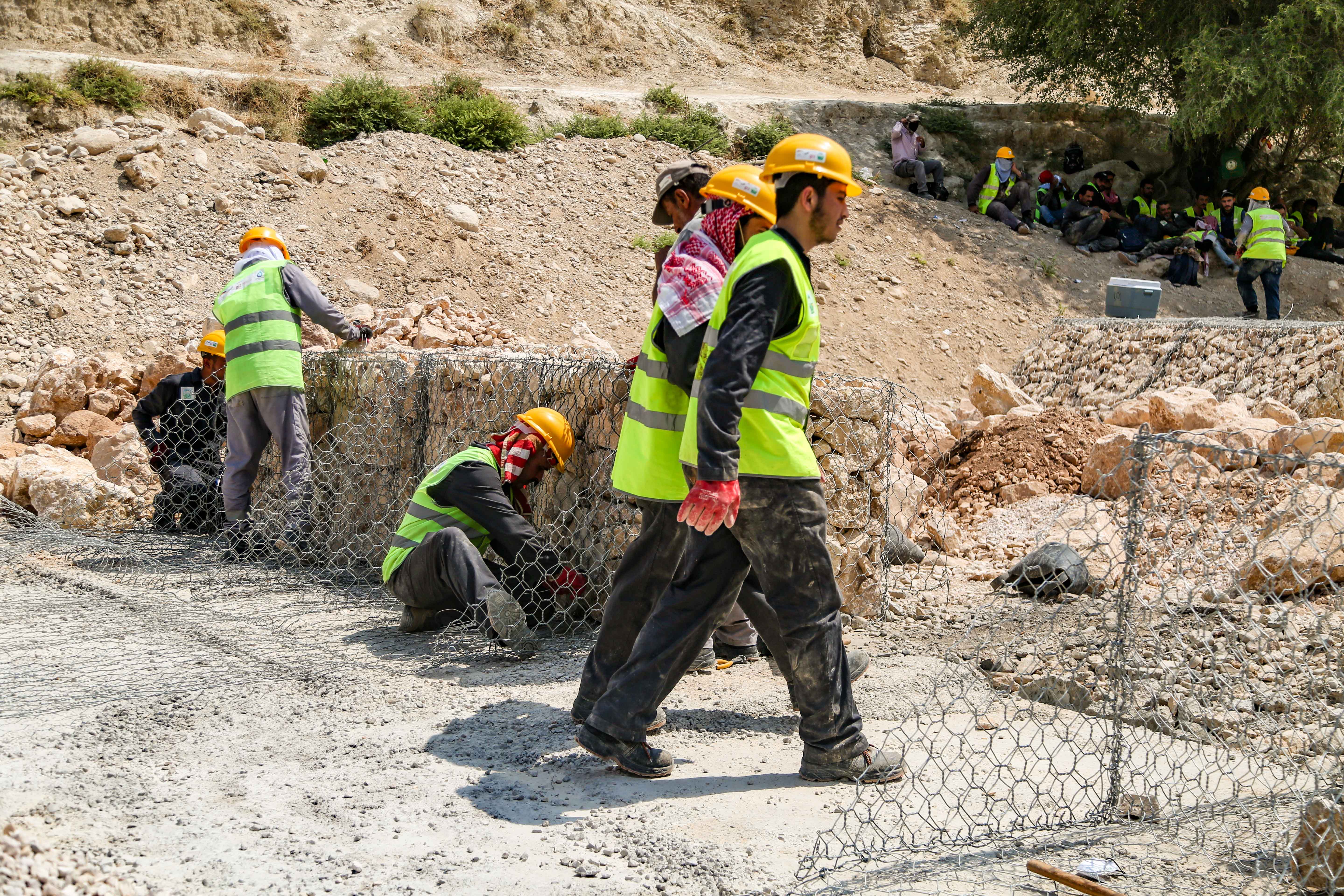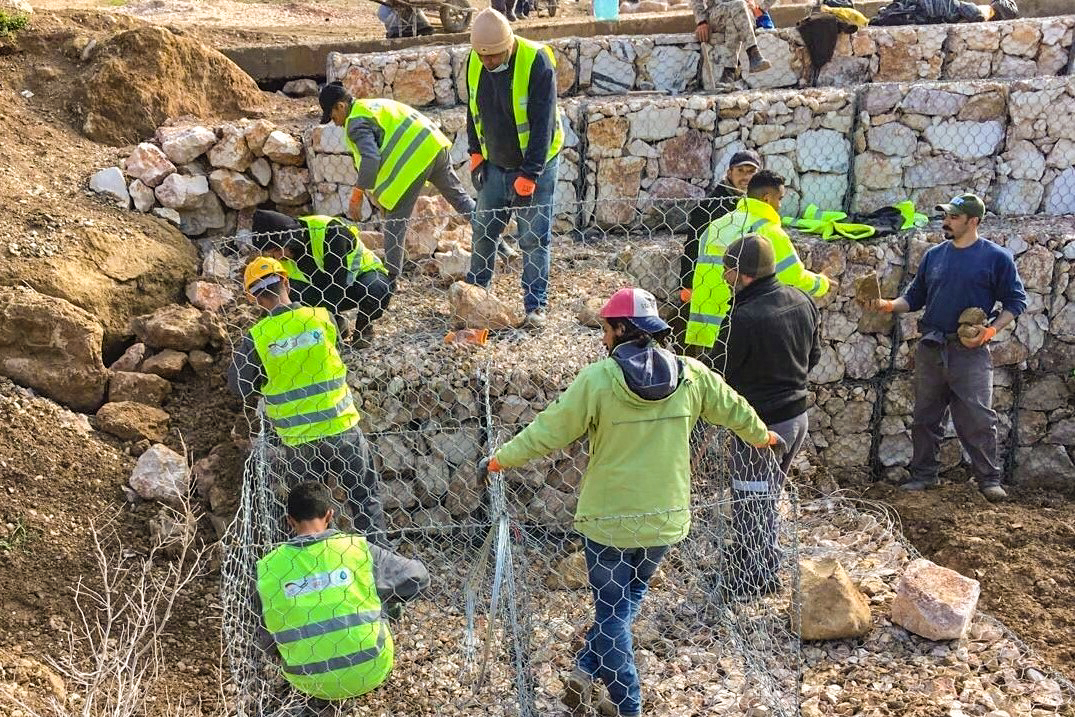 © World Vision Syria Response 
Dams have the capacity to store large amounts water which tend to have a high velocity which can destroy the existing "shoreline". To address this issue, control the water pressure and prevent soil erosion, rip raps were constructed around the dam's "shorelines".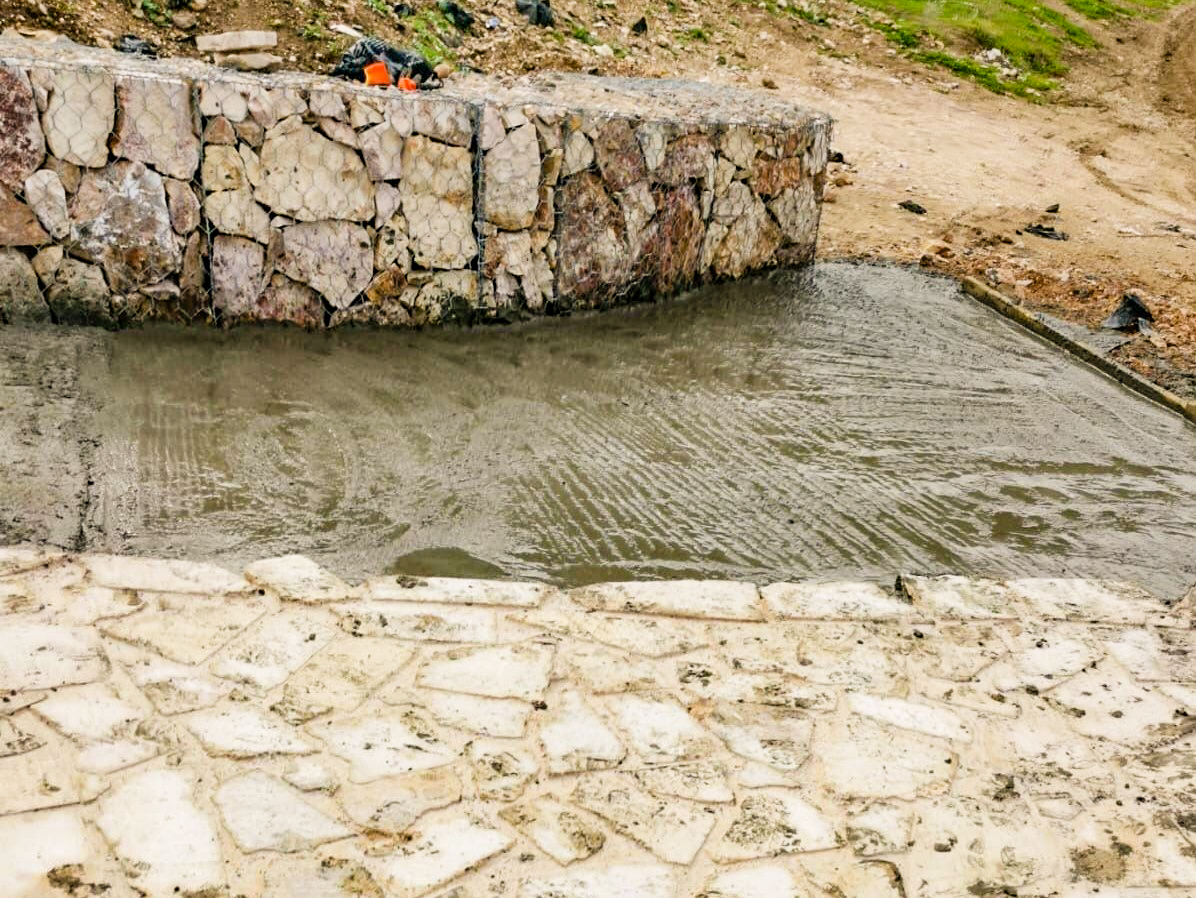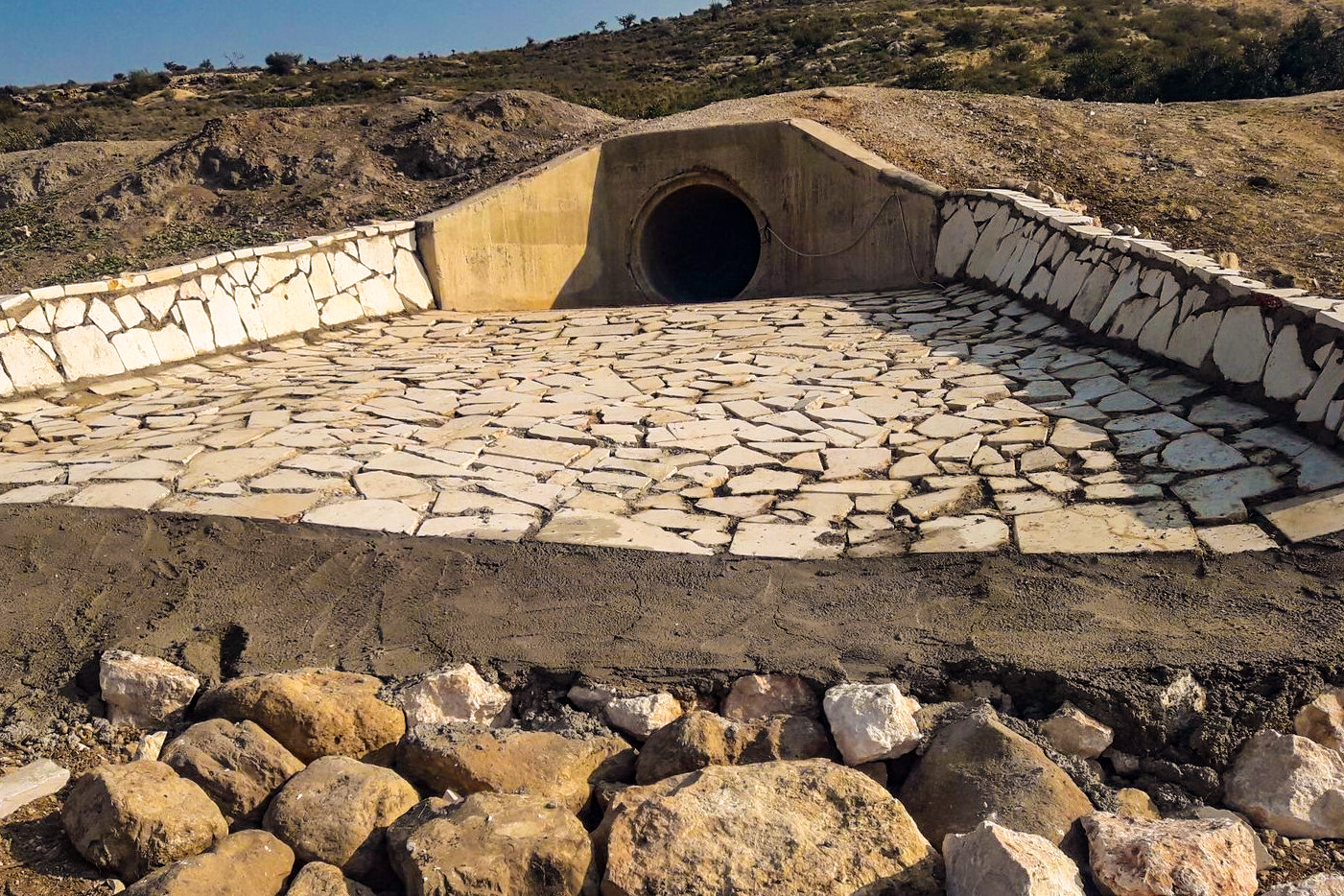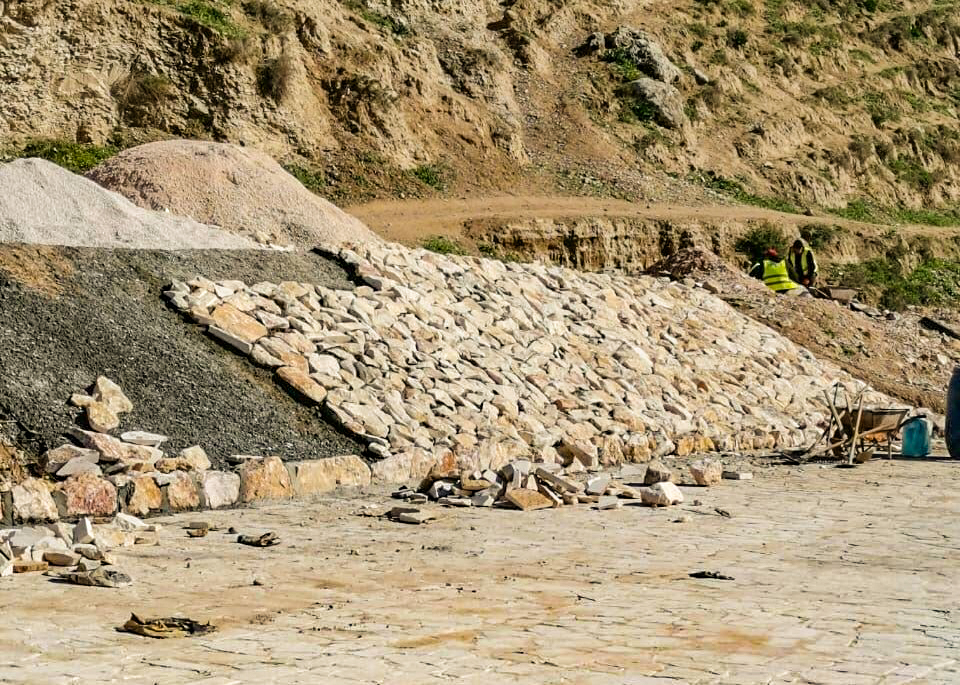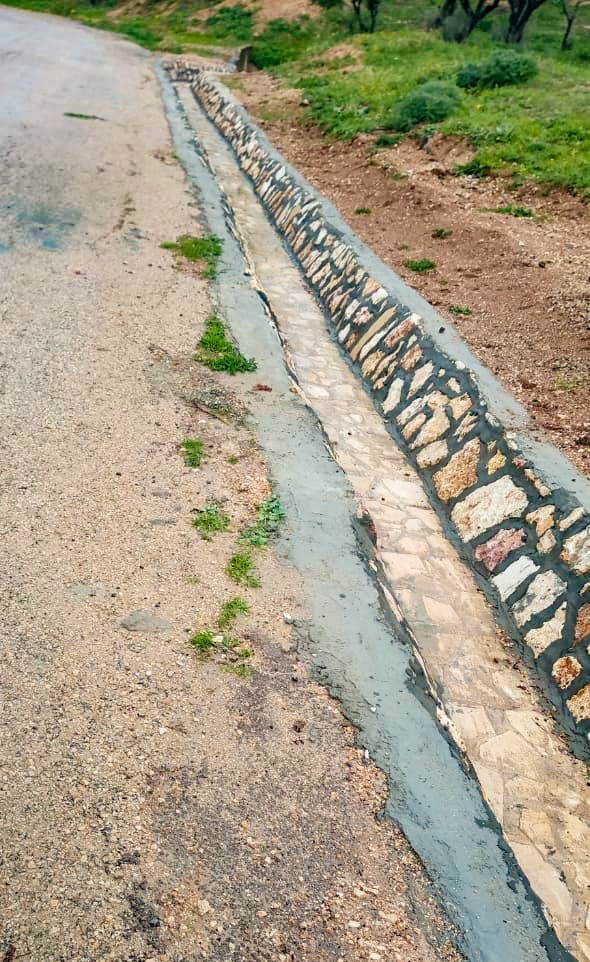 © World Vision Syria Response
Wadi Al Arab is located in Northern Jordan, Irbid, where it frequently rains during the winter. Thus, constructing V-ditch is an efficient use of available resources. The V-ditch allows water to accumulate in the designated canals leading to the dam, eventually increasing the available water.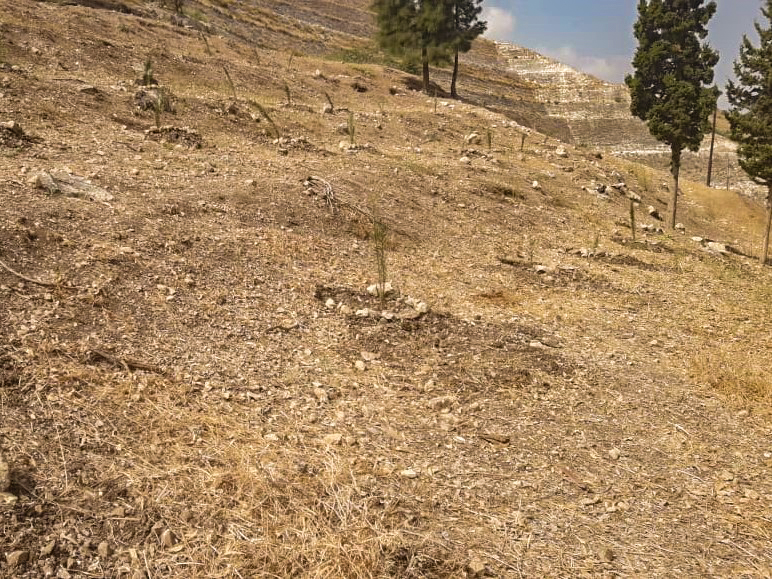 © World Vision Syria Response  
400 trees were planted around the dam area being one of the most effective and eco-friendly ways to prevent desertification, soil erosion, and landslides.  
Meet the Syrian Workers who Supported Wadi Al Arab Project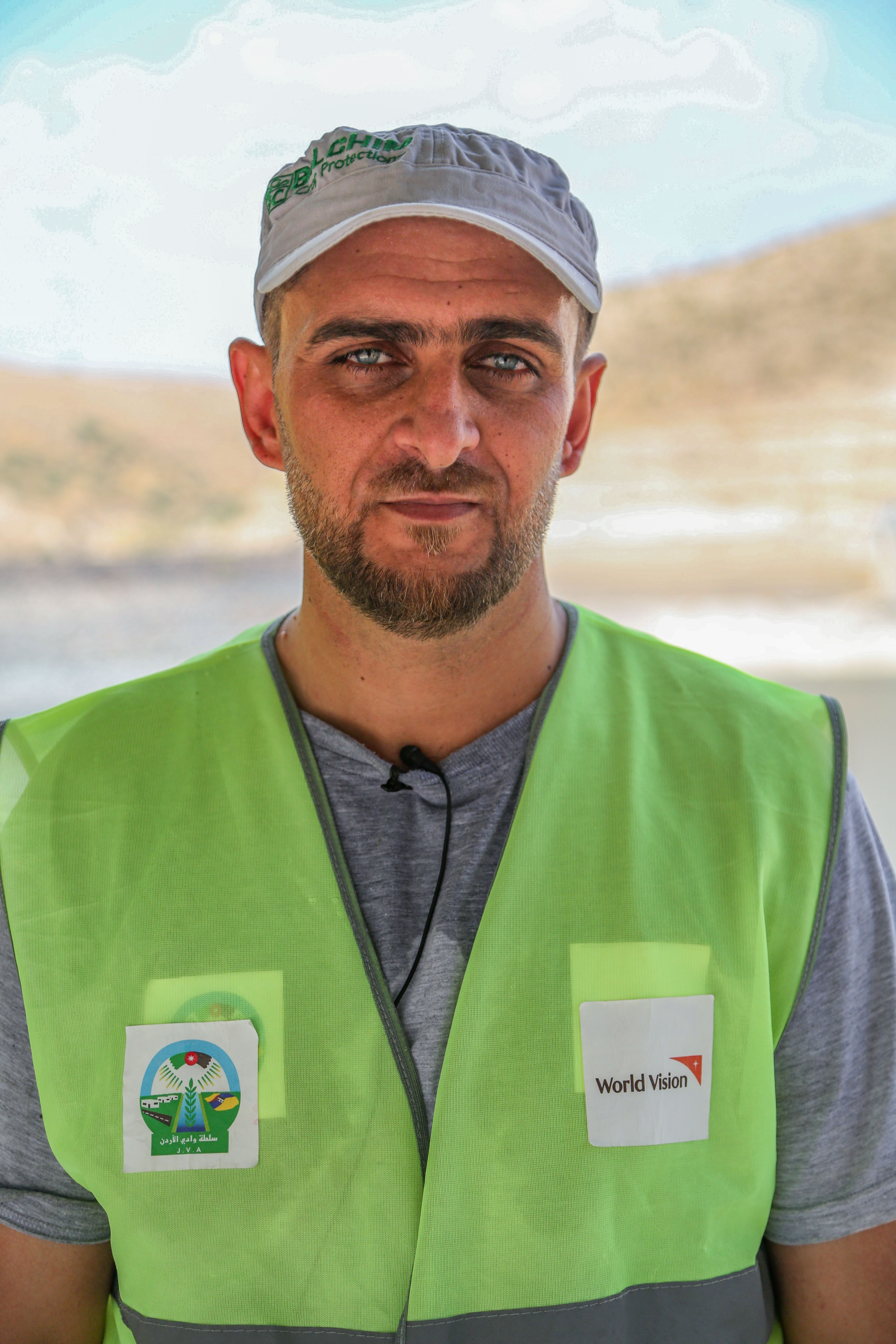 © World Vision Syria Response                                                                      
Rakan, 38, is one of the talented workers who participated in the Wadi Al Arab project. Rakan and his family came to Jordan in 2012 hoping for a safe place to stay. After settling, he wanted to improve his family's financial situation. Hoping for a better life, he applied to the dam project after hearing about it from a friend. He later got the exciting news, and he got accepted.  
Rakan knew this was a suitable opportunity for him, as he has previous experience in water and agriculture from back in the day when he used to farm in Syria. "It is something I know how to do very well. It is also a great chance to meet new people and further develop my skills," he happily shares. Rakan supported the dam project while improving his skills and securing his family's financial situation.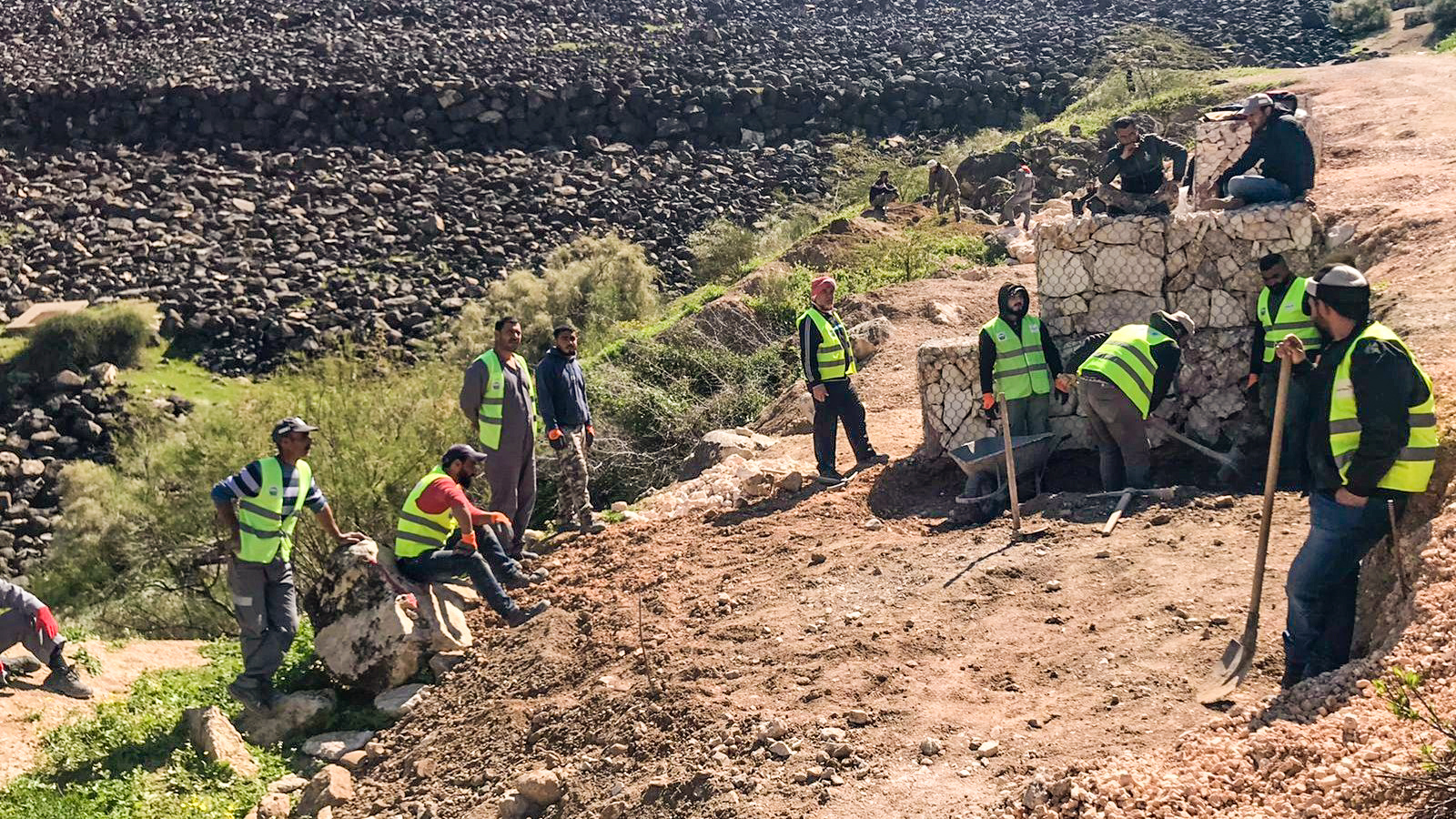 © World Vision Syria Response 
Workers attended a four-day induction where they were introduced to the project, its goals, and its importance. The inductions also focused on training workers about safety measures and the importance of wearing protective equipment at all times. Workers were also introduced to the area they will be working in and the environment they will be improving which helped them understand the concept of the project better.  
Women Secure Jobs under World Vision's Livelihoods Programme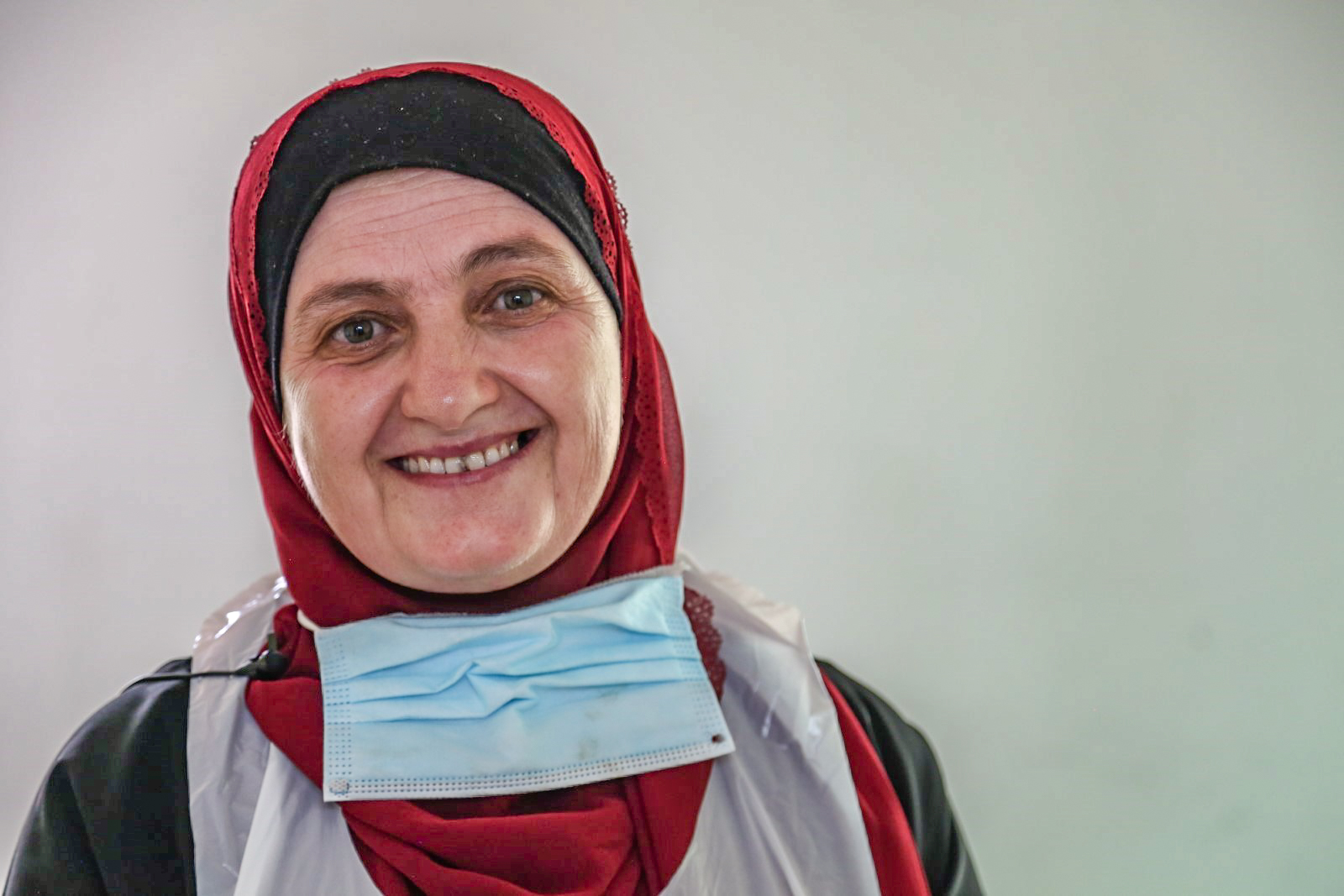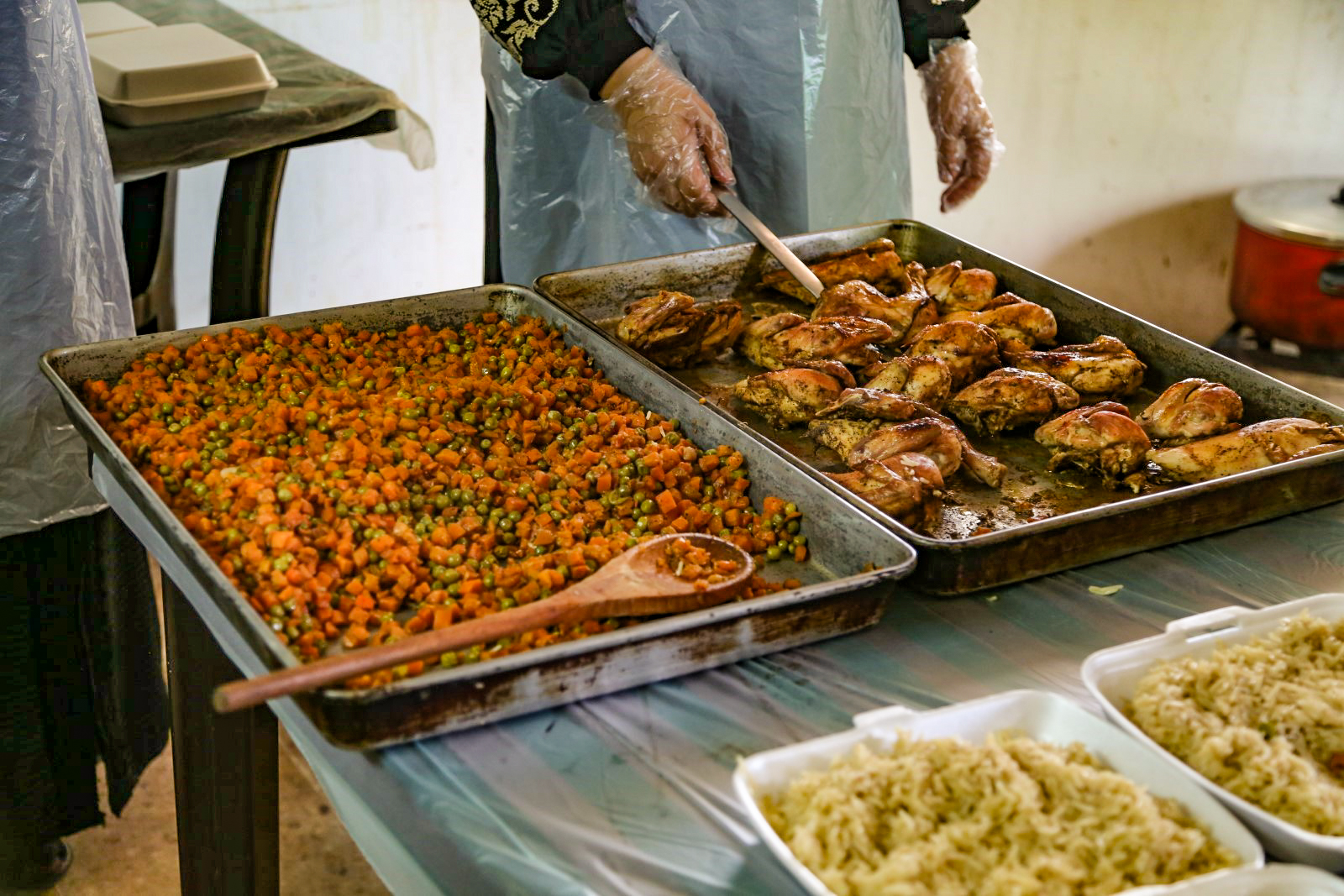 © World Vision Syria Response 
Imtiyaz, 49, is the textbook example of a resilient mother. Despite having seven children, she made sure to enroll every one of them in school, preparing them for a bright future. Imtiyaz led by example; she taught her children determination by not giving up on her dream despite the challenging conditions she was facing. She is working towards opening a small business to support her children. 
Adamant and hopeful for a better life, Imityaz heard about the livelihoods project in Irbid. Wanting to know more, she inquired about how women could apply. After learning that women can support by creating delicious meals for the workers who spend their day at the dam, Imtiyaz enrolled in the project and her journey began. Imtiyaz became one of the 109 women who enhanced their financial situation and provided a better lifestyle for their children.
Almost five years after the initiation of the project, the efforts workers dedicated to enhancing the environment still show and Wadi Al Arab still serves the area around the dam being one of the six constructed in Northern Jordan and middle Ghor region. Wadi Al Arab Dam helps provide, the second most scarce country in the world, with water thanks to its capacity in storing almost 17 million cubic meters of water, thus providing more than 12000 acres of land with irrigation services.

"This publication was created with the financial support of the European Union and the Federal Ministry for Economic Cooperation and Development. Its contents are the sole responsibility of World Vision Syria Response and do not necessarily reflect the views of the EU or BMZ".