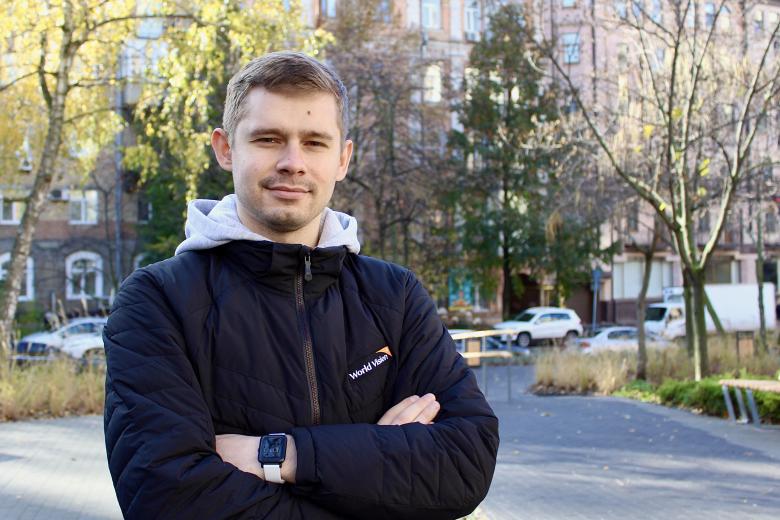 Dmytro's journey from being displaced to serving his own countrymen in Ukraine
Tuesday, November 21, 2023
As the war in Ukraine continues, the unwavering commitment of World Vision's staff shines bright with hope. Follow the story of Dmytro Novytskyi, World Vision's Finance Officer in Ukraine.
"Unfortunately, the house where I was born is no longer there. After heavy fighting, the whole village was destroyed," recalls Dmytro Novytskyi, who visited his village in the Kharkiv region for the last time in summer of 2021.
Dmytro grew up in the picturesque city of Kharkiv. However, when the missiles started flying over the city, he and his wife found themselves faced with the complicated task of securing their safety and that of their loved ones.
"After about a month of sheltering under the bombardment of planes and constant artillery shelling, I made the hard decision to leave Kharkiv," says Dmytro.
The choice to leave Kharkiv marked the beginning of a challenging journey that took Dmytro and his wife to cities like Poltava and eventually Kyiv. Each step carried its own set of trials, from alarms and explosions to winter's biting cold.
Yet, amid these hardships, Dmytro's determination to return to his roots and rebuild his life were unwavering. Even as the village where his parents lived lay in ruins, their survival became a source of profound gratitude.
"We experienced too many good and positive emotions there. I won't be able to go back, but I'm happy that my parents and relatives are alive and around," explains Dmytro.
In addition to the destroyed parent's house, Dmytro lost his job. Fortunately, he found World Vision Ukraine Crisis Response, and without hesitation, he seized the chance for employment.
In this role, I found a way to channel my skills and experiences into making a tangible contribution to the lives of people affected by the crisis.
"I did not give up and believed that I would find a job. At the time, I didn't know if I was useful, if I was truly helping people, and in general, if I was doing enough for the country," says Dmytro, who joined World Vision in April 2023.
As Finance Officer, Dmytro helps ensure that the wheels of assistance keep turning. His work involves facilitating timely payments, ensuring the organization's ability to provide aid to those in need.
"In this role, I found a way to channel my skills and experiences into making a tangible contribution to the lives of those affected by the crisis," says Dmytro.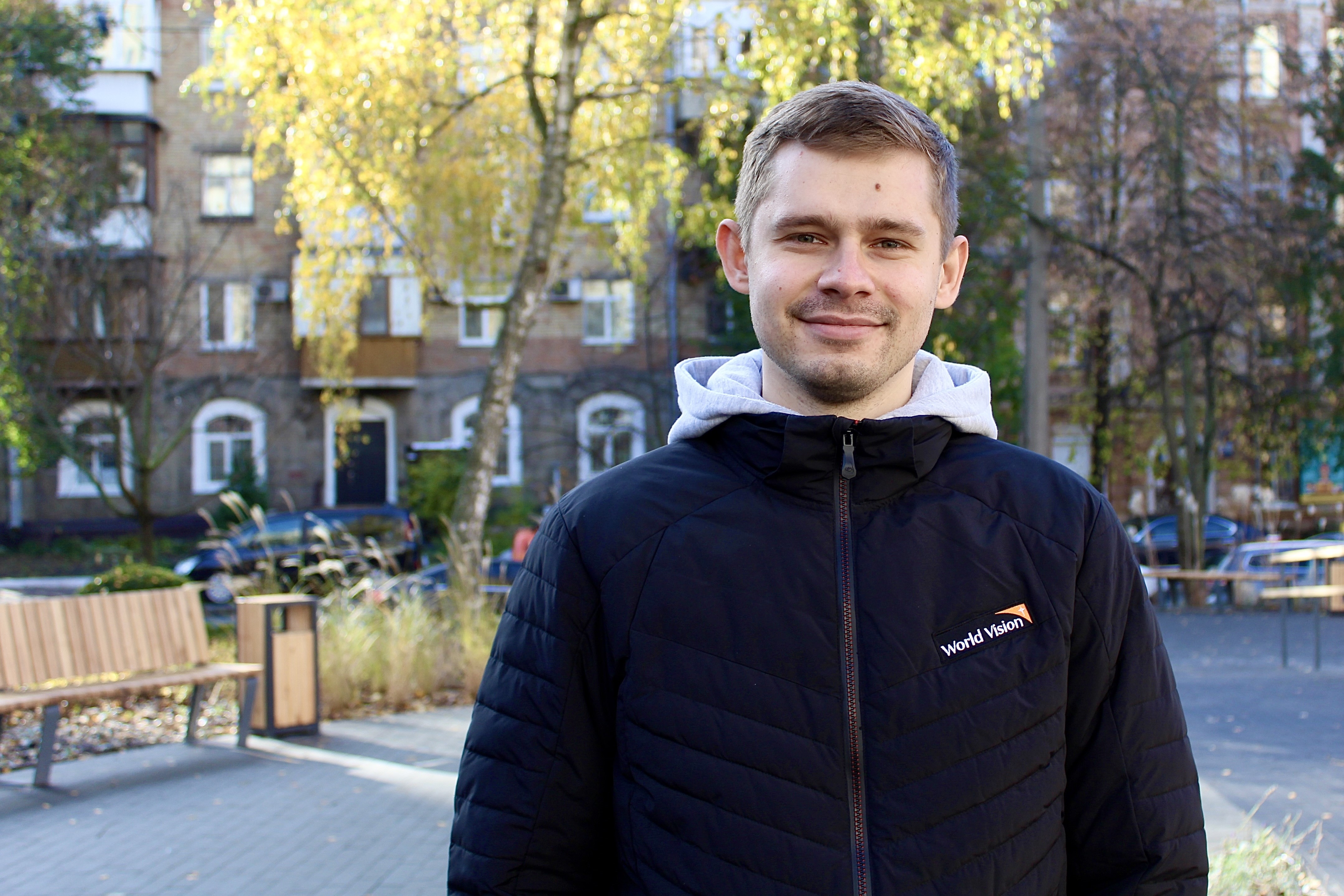 Dmytro's story is not just one of survival but it's a narrative of resilience, hope, and the unwavering belief that, no matter what, there is always a way forward.
His journey from a small village in the Kharkiv region to the front lines of humanitarian assistance is an example of human capacity to overcome, adapt, and find purpose even in the face of the most challenging circumstances.
To date, World Vision has served more than 953,000 people in Ukraine, of which over 726,000 are children.
Story and photos by Communications Officer Oleksandra Shapkina