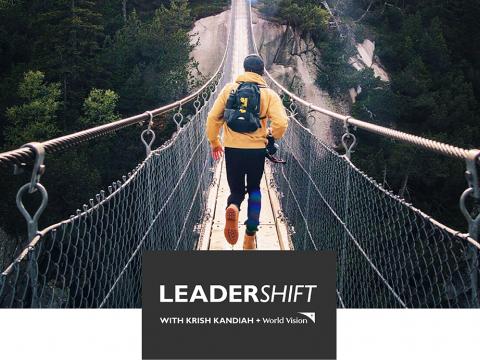 What does it look like to lead well in the 21st century?
Friday, April 9, 2021
In a guest blog, one of the UK's leading social commentators Dr Krish Kandiah reflects on the challenges today's leaders face - and what we can learn from some of the best.
By Krish Kandiah
I can't remember a more difficult time to be a leader. Our government leaders are making life-and-death decisions on a daily basis under intense media scrutiny. Our business leaders are revisiting everything from trusted economic models to workplace culture. Our church leaders are learning on their feet how to pastor during a global pandemic. Meanwhile hardly a week goes by without another revelation of scandal attached to a leader abusing their position of power.
With challenging times facing us right now, and in the near future, the world needs great leaders. Leaders who acknowledge they are human beings facing the same pressures as everyone else, and yet take on the additional burden of responsibility in a crisis. Leaders who are full of hope but grounded in reality. Leaders who can see the way forward and have the ability to take people with them. Leaders who will ensure they leave no one behind, particularly those who have felt the impact of the pandemic most severely. 
I am fully aware that I fall short of the leader that I want to be and that I need to be in these times. That is why it has been such a privilege to spend time with 10 leaders with shining abilities, character, knowledge and skills that I can learn from. In my interviews with them, I was open about the challenges I face as a leader in order to make our conversations as authentic and relevant as possible.
The result is the Leadershift podcast: a 10-episode masterclass in leadership from amazing people who can inspire and encourage us forward as we seek to serve others with the influence we have been given.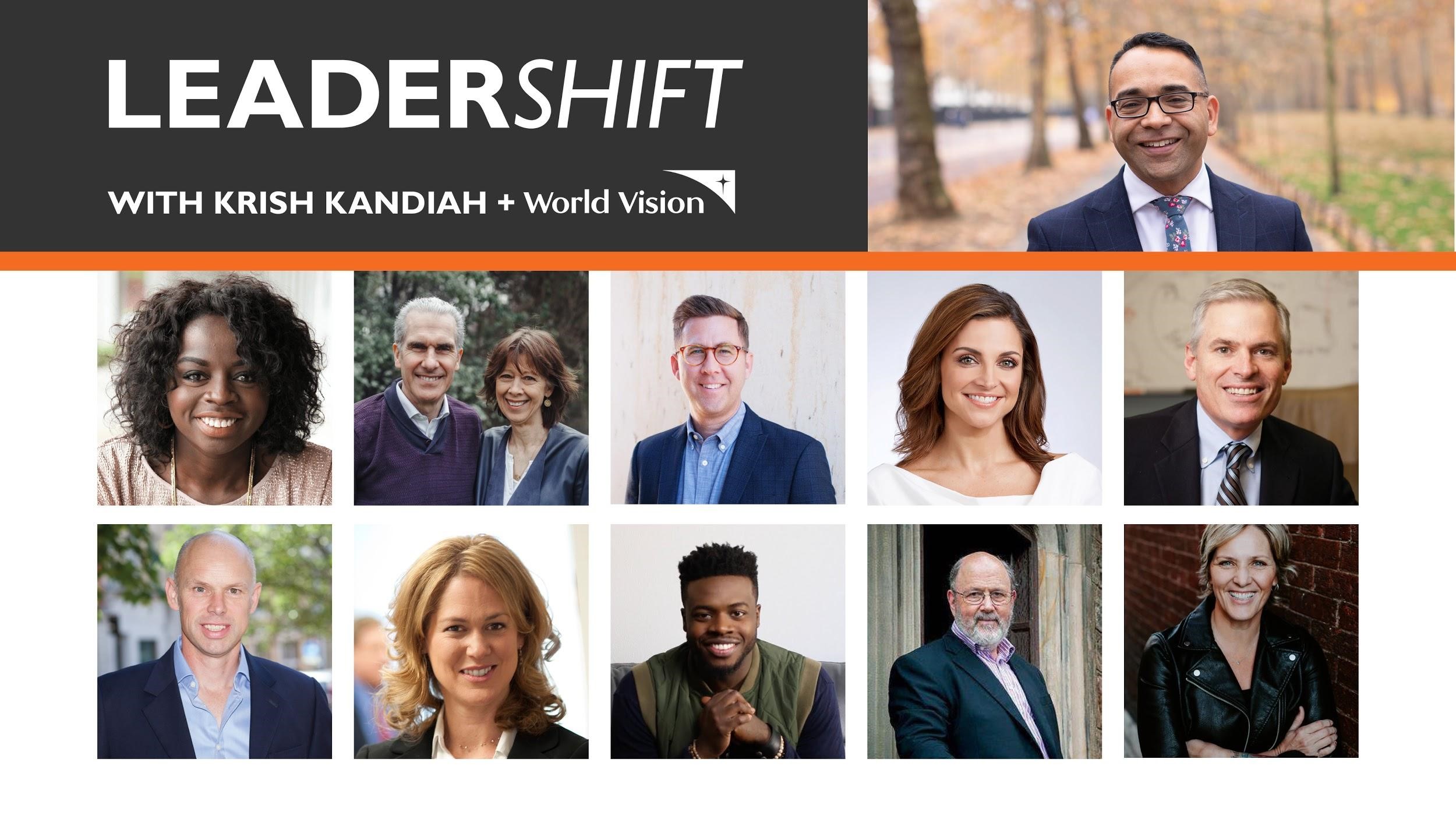 I loved being challenged by Nicky and Pippa Gumbel, who lead Holy Trinity Brompton Church in London with its incredible Alpha Course. They talk about church as a start-up, with lockdown forcing us to reimagine how we do life and ministry.
Danielle Strickland, the irrepressible justice champion, is particularly inspirational when it comes to making a difference in the places we live. 
David Kinnaman, President of the celebrated Barna Group, shows how he is committed to a relentless pursuit of being a data-informed leader - and his passion is infectious. 
Jo Saxton told me about the abuse she received from Christians, because of both her race and her gender, as a leader. She challenges us to play our part in being an ally to women and people of colour through our leadership opportunities.
Andrew Morley, President and CEO of World Vision International, helped me understand how and when you know it is time to move on to your next role in life and why pursuing justice is an essential part of our calling.
Paula Faris, TV correspondent and author, spoke to me in the Good Morning America studios about the lessons she learned about finding her vocation in the middle of tragedy.
I was inspired by Kevin Olusola, co-founder of the global smash hit a capella band Pentatonix, about the challenge the book of Daniel gives us for living distinctive lives of faith in challenging circumstances.
Professor Sheila Heen talks about how to give honest, effective feedback to those we lead and not to duck out of the difficult conversations.
The globally renowned New Testament scholar NT Wright helps us unpack the theology and personality driving Paul's leadership.
Patrick Lencioni, who has sold seven million copies of his books on leadership, helps us see the vital importance of leading for the right reasons.
I am sure that these rich and energetic conversations with leaders who are at the cutting edge of their various fields will impart vision, hope and practical support to you as they did to me. 
I can't remember a more difficult time to be a leader. I also can't remember a more exciting time to be a leader. We have an incredible opportunity to impact our communities as they emerge out of the pandemic. I pray that the #Leadershift podcast will help equip many of us as leaders for the challenging and thrilling days ahead.
You can listen to the Leadershift podcast here, or wherever you go for podcasts.
Dr Krish Kandiah is a social entrepreneur with a vision to help solve some of society's seemingly intractable problems. He is a government adviser for adoption in the United Kingdom and the founder of a global children in care centre. Krish has authored more than a dozen books, offering both creativity and academic reflection to bring strategic change, culture shift and innovation. Krish works closely with World Vision to help the Church play its part in helping the world's most vulnerable children.