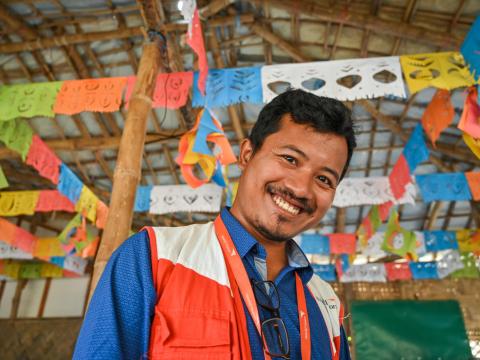 Renewing hope in the world's largest refugee camp
Thursday, August 15, 2019
For me, working in the Rohingya refugee response is about renewing hope. A hope that was lost; a hope that we all are now working to find.
Going close to the heart of people, I listen to what they tell about their lives in the refugee camp. When I go to there to find stories, I look for the light of hope in the midst of almost 1 million exiled people.
The Rohingya people's crisis reminds me the exodus of the Israelites from Egypt and the refugee life of Bangladeshis in India in 1950, 1964 and 1971. The situation is similar for Israelites, Bangladeshis and the Rohingya. All fled to save their lives. During exile, they waited and prayed for freedom from injustice, and for a life that God promises to everyone.
Two years ago, I was there when 700,000 Rohingya began arriving in Bangladesh, fleeing from their homeland in Myanmar. They were distressed and tired. It seemed they had been running from decades. Remembering those days still fill me with fear and anxiety.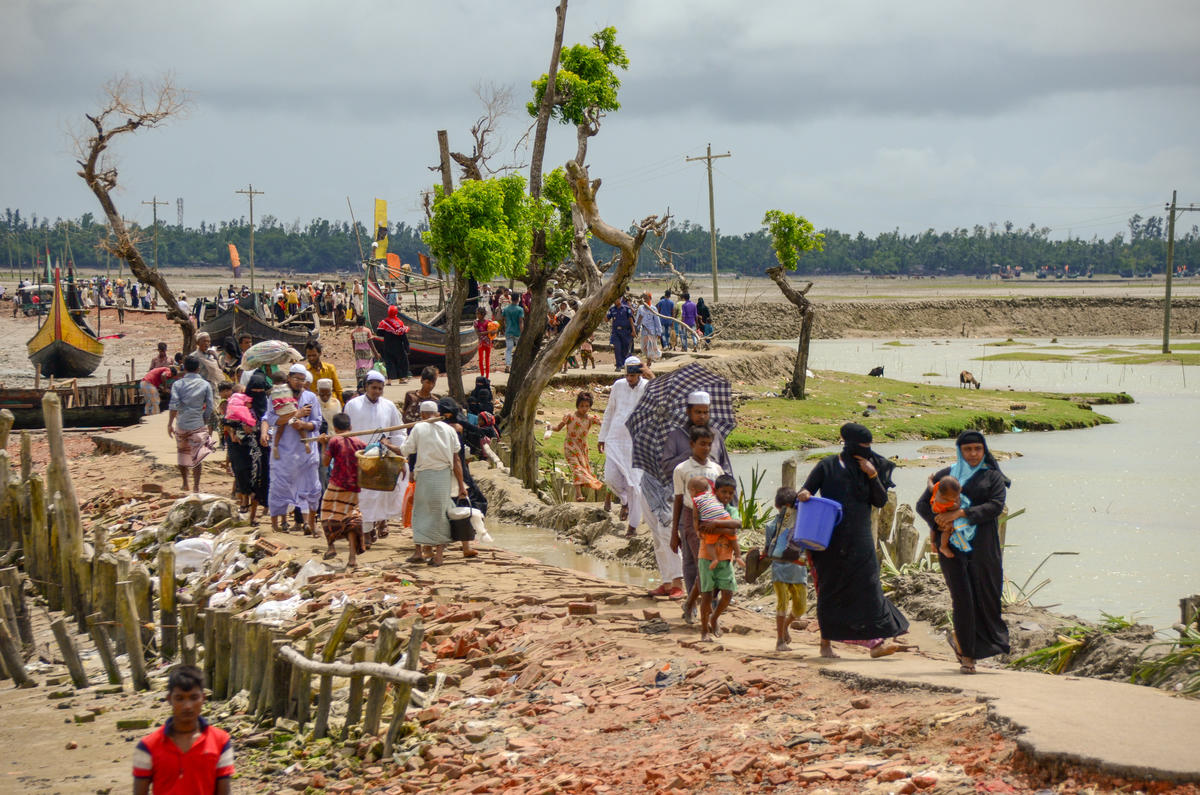 Since then, I have seen how tarpaulin made houses and basic service facilities built in the camps. The refugee's basic needs are taken care of now. But they are deprived of the things every person needs to live. I cannot imagine the future for these 1 million refugees. Half of them are children who have been out school for two years. Adolescents have nothing to do. Parents are not allowed to work. Refugees cannot get protection or justice inside or outside of the camps. Rohingya refugees remain in limbo. In one sense, Rohingya refugees are in a total uncertain situation.
Refugees ask me, "Brother, do you think that we will able to return to our villages?" I still cannot say yes. We all know that the situation in their homeland is not conducive for their safe return. I tell them that we are working together with the Bangladeshi government, the United Nations and other NGO. I tell them people around the world are praying for them and supporting them. But it might take time. We have to go on with hope.
Listening to people in the field and writing their stories has become part my daily prayer. It's a prayer for people suffering from distress; a prayer for unaccompanied children, a prayer for peace and prayer for renewing hope to who lost it. I continue to hope that the world will hear the voices of these most vulnerable people, and that the Rohingya will know life in all its fullness.
My background:
I travelled to many places responding to floods, cyclones and landslides in Bangladesh as a World Vision humanitarian emergency communications specialist. In August 2017, I joined World Vision's refugee crisis response, writing stories about the Rohingya people.  
I grew up in a women-led matriarchal society in Madhupur, a sub-district of Bangladesh. In our Garo community, women are the property owners, and men are the caretakers. For centuries, our cherished custom is to empower and respect women. Children takes the surname of mother and families celebrates happily when a girl child is born.
Growing up in a village in the middle of Madhupur forest was exciting. I still remember days full of joy with many friends playing in the trees, ponds, playgrounds and school. We had enough resources to share with friends and neighbours. We used to catch fish, raise birds, play and go to school together with friends. God loved us so much.
After completing of my Master's degree in mass communication and journalism, I got a chance to do an internship with World Vision in 2016. A few months later I was appointed as an emergency communicator. Since then, I have been on the journey of transforming children's lives with World Vision. I am working and learning with a committed heart, ready to respond when I am on called for support.
Written by: Himaloy Joseph Mree
Cover Photo: Jon Warren