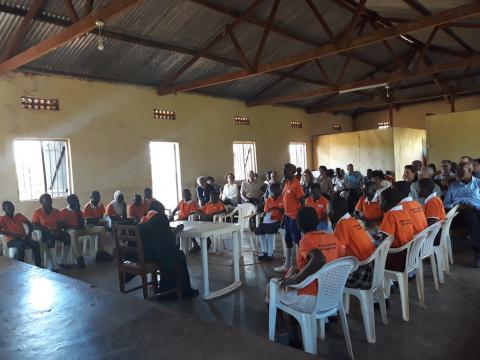 Advocacy
Justice for children…
We believe in the power of a person's voice. Its ability to do the impossible, battle inequality and call for justice. Through our advocacy and campaigns work we seek to mobilise and harness voices across the world to call for what is right, what is fair and what is just for children.
It began with the announcement of a new set of goals to end poverty, climate change and inequality by 2030 – a new set of commitments made by world governments in response to the voices of people.
We saw our global campaign, Child Health Now, reach the end and embarked into an exciting chapter of mobilising millions to raise their voices across the globe to call for a world where no child dies before their fifth birthday; we challenged the government and we changed and created better policies. We held the government accountable for what it had promised.
Currently, we are seeing our new global campaign, which seeks to create a world free of violence against children, take shape. The campaign, "It Takes a World to End Violence Against Children", is a response to the fact that every year millions of children suffer from a form of violence. This happens in every country and every community and not only impacts the individual child but erodes the human and social capital of a country. By tackling violence against children we know that we can have a fundamental impact on all areas of our work and provide a platform for people to speak out, call for action and change the world.
Today*; 
71,915 children empowered as agents of transformation 
100 engagements leading to policy change in 10 districts 
282, 341 people counselled on behaviours, attitudes and norms which violate children's rights
150 civil society organisations in a coalition advocating for improved health outcomes, including health and education budgets 
*Statistics as of 2018