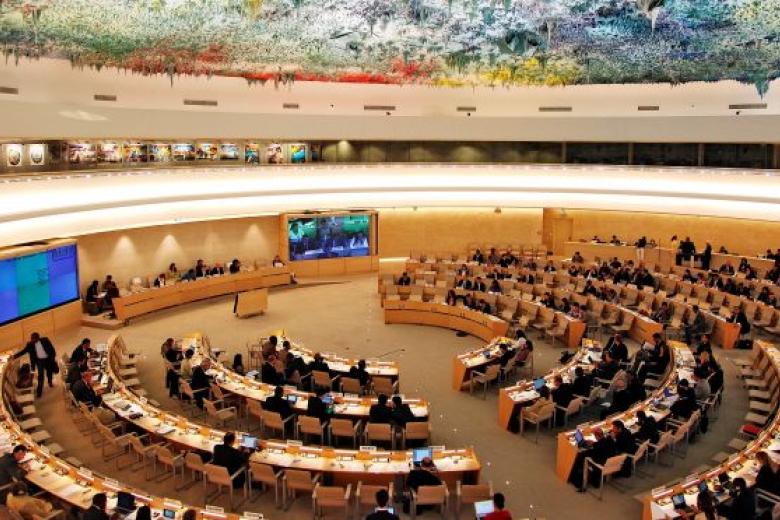 ECOSOC Humanitarian Affairs Segment, Geneva Switzerland 17th – 19th June 2015
Monday, June 15, 2015
"THE FUTURE OF HUMANITARIAN AFFAIRS: TOWARDS GREATER INCLUSIVENESS, COORDINATION, INTEROPERABILITY AND EFFECTIVENESS"
The UN Economic and Social Council (ECOSOC) Humanitarian Affairs Segment (HAS) enables Member States and donor governments to engage with the UN and non-UN humanitarian and development community, the private sector, affected people and other actors from a range of geographic groups on current humanitarian challenges. Since 1998, the HAS has become an essential platform for discussing the activities and issues related to strengthening the coordination of the humanitarian assistance of the United Nations.
The meetings will feature various interactive panel discussions and dialogues, some 20 + side-events on key humanitarian issues and a trade fair to showcase new innovative approaches in the industry.
World Vision's President, Kevin Jenkins, will be discussing challenges facing humanitarian financing on a High Level Panel with the World Bank and Swiss Re among others. The panel will address UN Member States and key donors and will be chaired by the UN ERC Stephen O'Brien. 
This year World Vision is also co-leading side events that will bring together experts to tackle two critical issues facing the humanitarian community:  the future of humanitarian financing and lessons learnt from communicating with communities in conflict.
World Vision is planning a mock 'beneficiary' registration of HAS participants using innovative Last Mile Mobile Solutions (LMMS) registration tools. When used in an emergency LMMS ensures dignity for the affected people by providing them with identification and accountability. The mock registration will be followed by a 'food distribution' to give HAS delegates a glimpse into what many people have to face after an emergency strikes.
The outcomes from the HAS will be used to contribute to the policy deliberations and preparations for the World Humanitarian Summit due in 2016.
Further reading
Publications: 
Context Ready. World Vision's recommendations for the World Humanitarian Summit.
Future Humanitarian Financing: Looking Beyond the Crisis
Blogs:
Why isn't there enough money? Two ideas to transform humanitarian financing             
Media Release:
At global humanitarian summit, call for urgent rethink of ways we finance response to emergencies