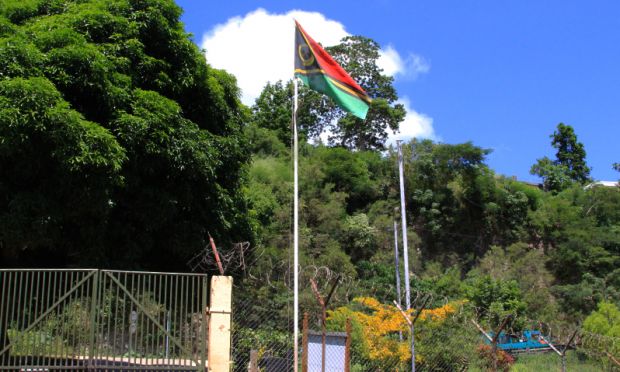 In Vanuatu, rates of violence against women are some of the highest in the world.
World Vision Vanuatu, with support of the Australian Government and private donations from the Australian public, are working to address the attitudes and beliefs that are used to justify violence against women.
As part of this program, World Vision is working with faith leaders and the Corrections system to assist men to reduce violence.
Co-facilitated by WVV staff and faith leaders from target communities who have received specialist training in the approach, Men's Behaviour Change (MBC) is a program for men who use violence (either self-identified or selected by community leaders). The purpose of the program is to assist men to reduce and cease family and domestic violence, which ultimately, increases the safety of women and children. The program addresses attitudes and behaviours around abuse while creating opportunities for men to understand the impact of their violence on their partners and families. The MBC program includes; participants understanding violence and the cycle of violence; strategies for stopping violence; protecting children; healthy and good relationships; sexual respect; respectful relationships; and support systems and safety planning.
One of the first in the Pacific, the MBC program has been piloted with Corrections staff and low-risk inmates.
After the graduation ceremony for the 12 inmates who had attended the sessions, Louie George Manaripu the Principal officer at the prison said, "I am so excited because when they come in here, we try to rehabilitate them but the decision to change is entirely their own so I am glad about the change in them after the sessions with World Vision. For the first time they speak more kindly to officers, and their family on the phone or when they come to visit which I know was very hard for any inmate to do."