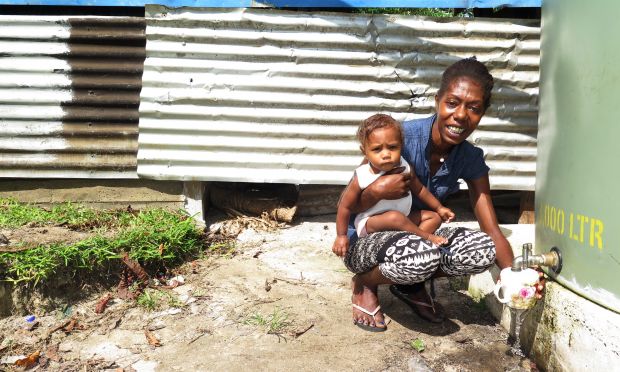 In a community on the outskirts of Port Vila, the capital of Vanuatu, accessing clean water has been a challenge for one particular family for the past twenty one years.
Mother of five Lilian, 45, has relied on her husband, Shem, 55, who works in Port Vila for Vanuatu's main airline gathering company, to bring clean water from his workplace for the family.
"My husband transported the twenty-five litre water containers from his workplace to our home almost every work day for two decades so our children could drink clean water. We would use the underground well water to cook, do laundry and bathe," Lilian said.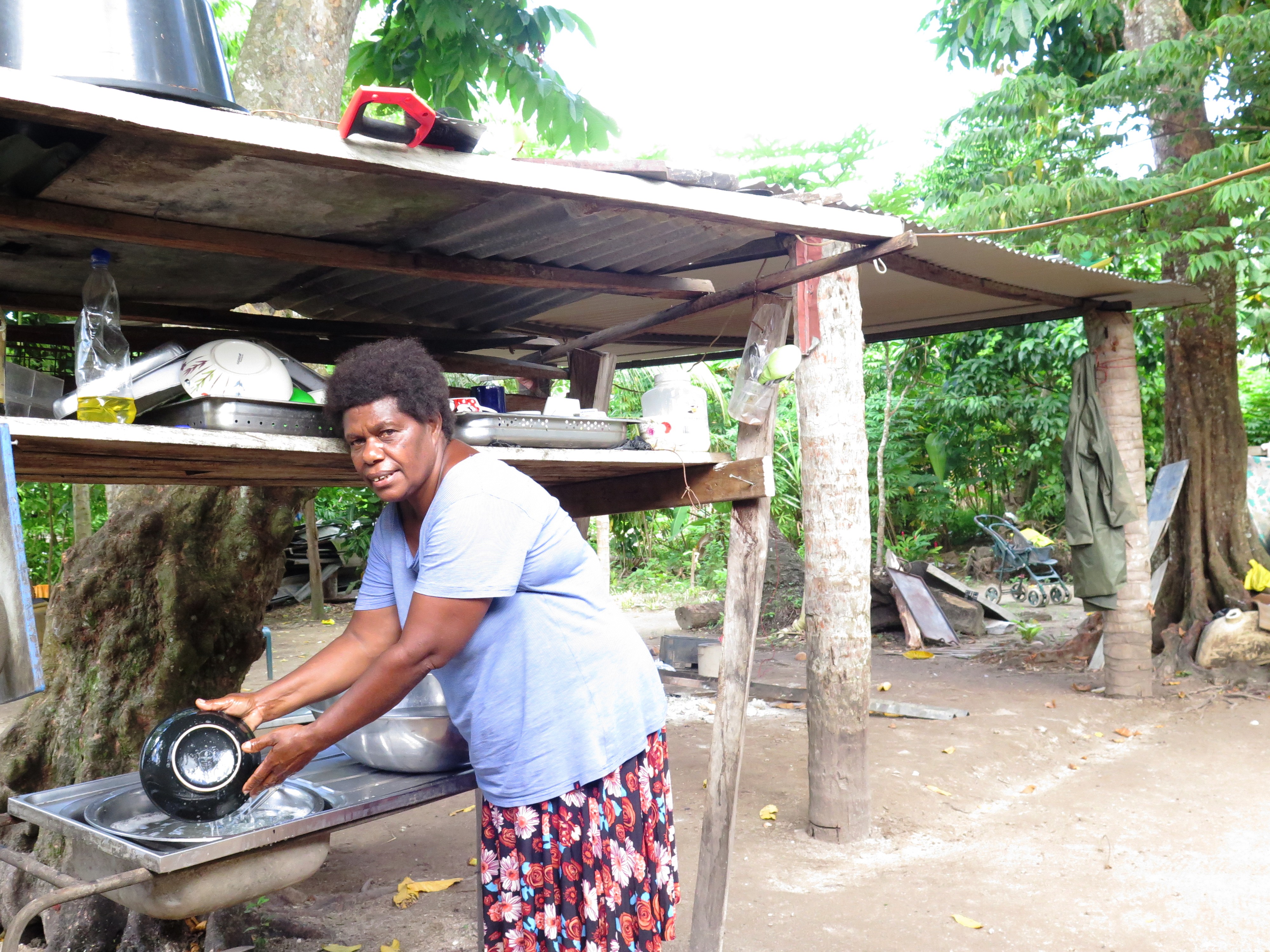 Lilian doing dishes using water from the well

Shem said he could have purchased drinking water from his neighbour, who had access to a clean water supply, but it would have been too expensive.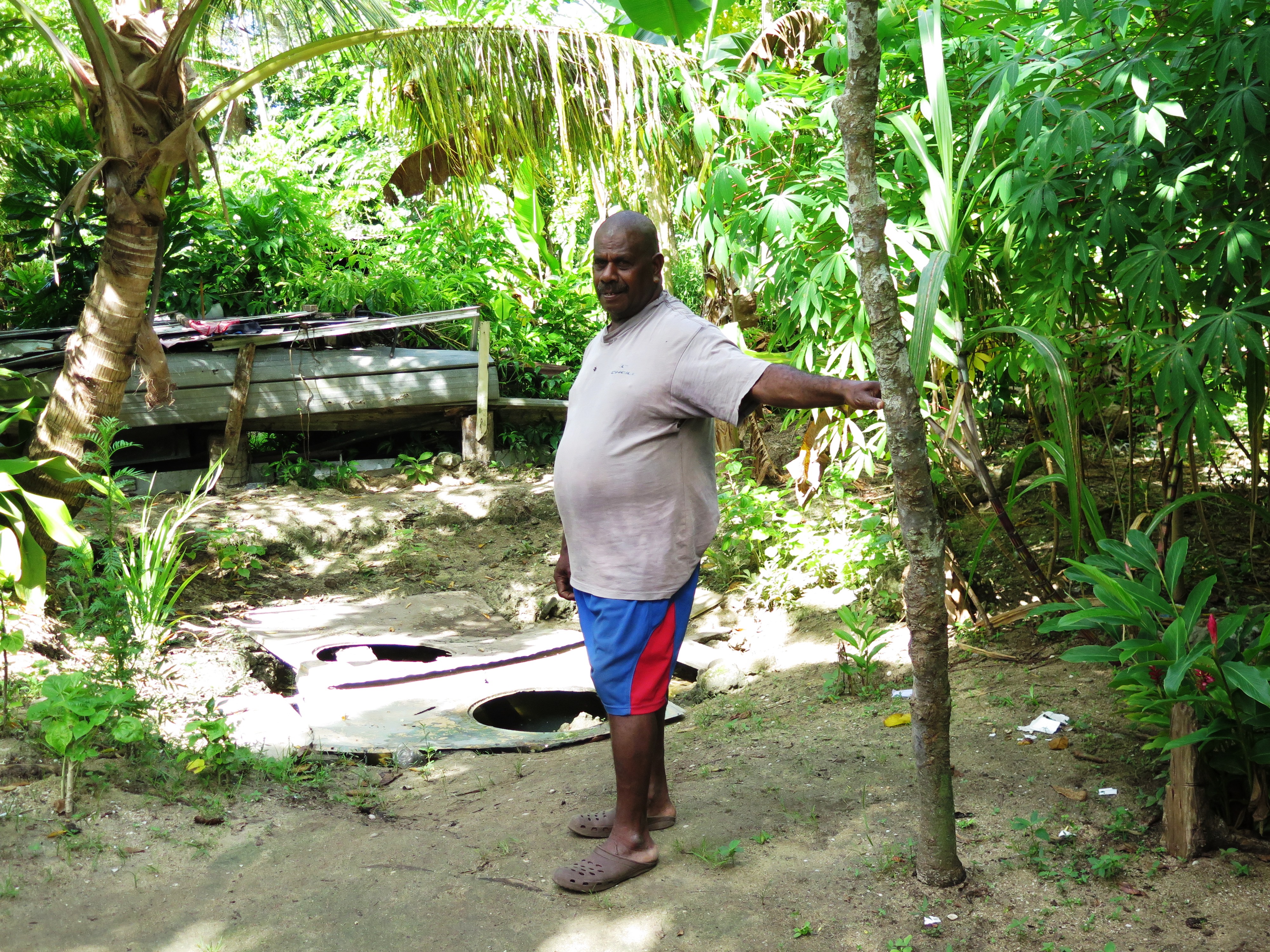 Shem had to fill water containers at his work place for his children for many years. He's standing in front of the well near his house.
"I had no choice but to fill water containers at my work place because my employer didn't charge me for the water. But I had to spend money for public transport to bring the clean water home to my family. I always wished to have access to clean water at home so I could save some money," Shem shared.
The family lives in a rental property and to this day the landlord has not permitted the installation of a water meter at the house, due to land disputes, which meant the family could not access clean water at home.
Their daughter Rosina, now 26, is the mother of a one-year-old girl named Shania. Often when it rains in the area they live in, it floods and the water in the nearby well becomes contaminated.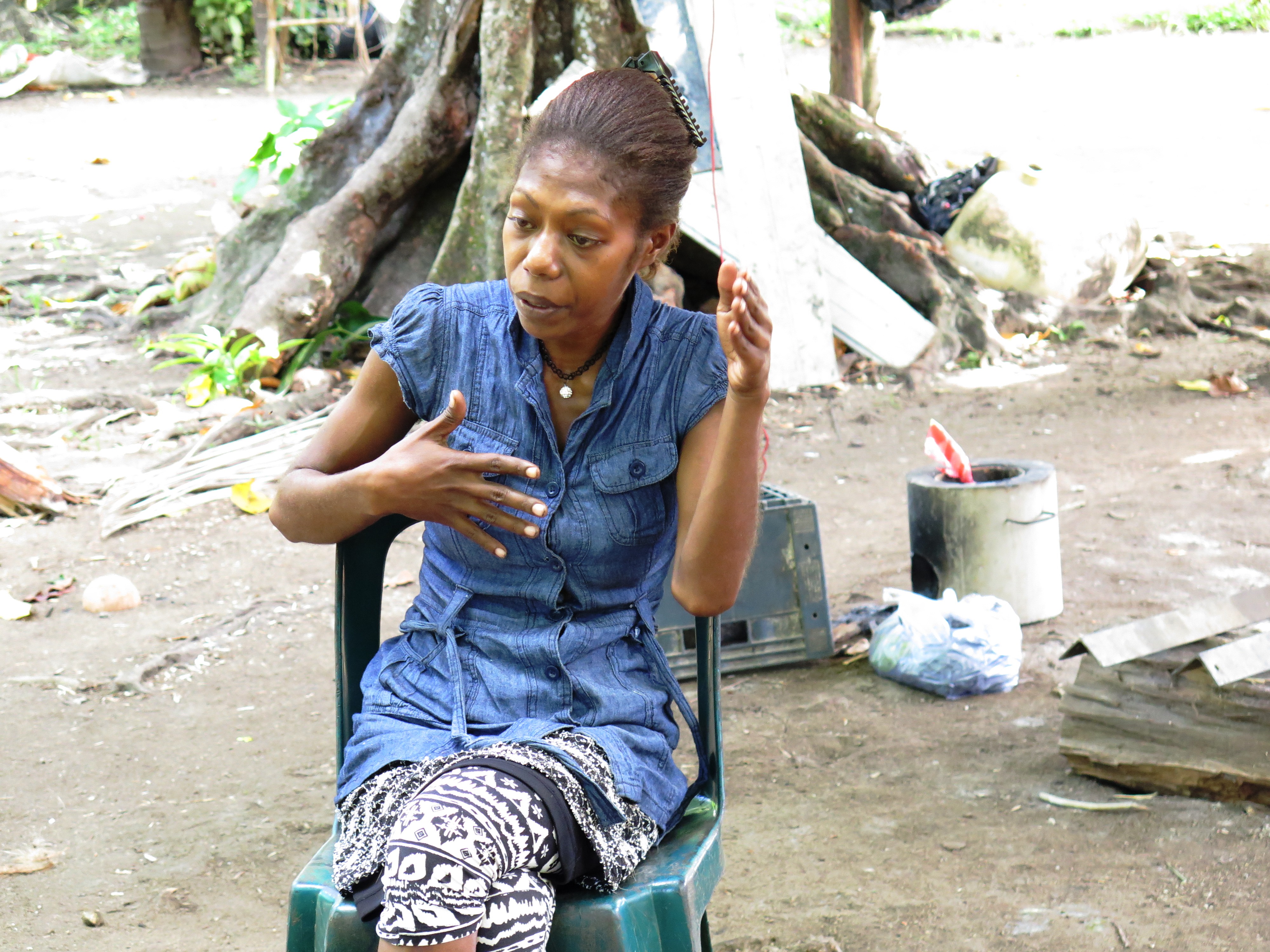 Rosina explained how difficult it was for her to access clean water for her and the baby

"When I was pregnant it was very difficult for me to access clean water at times when daddy arrived home late. I would have to boil water from the well to drink or sometimes I paid 100 vatu (AUD$1.12) for a bucket of water, which was expensive," Rosina said.
The burden lifted for the family when World Vision installed a 3000 litre rainwater tank close to their house.
Baby Shaina was just five months old when World Vision paid a visit to their community.
"When World Vision responded to our community need, my family provided the iron sheets needed to catch the rainwater from a roof without a second's thought. We have struggled for a long time to have access to clean water," Lilian said.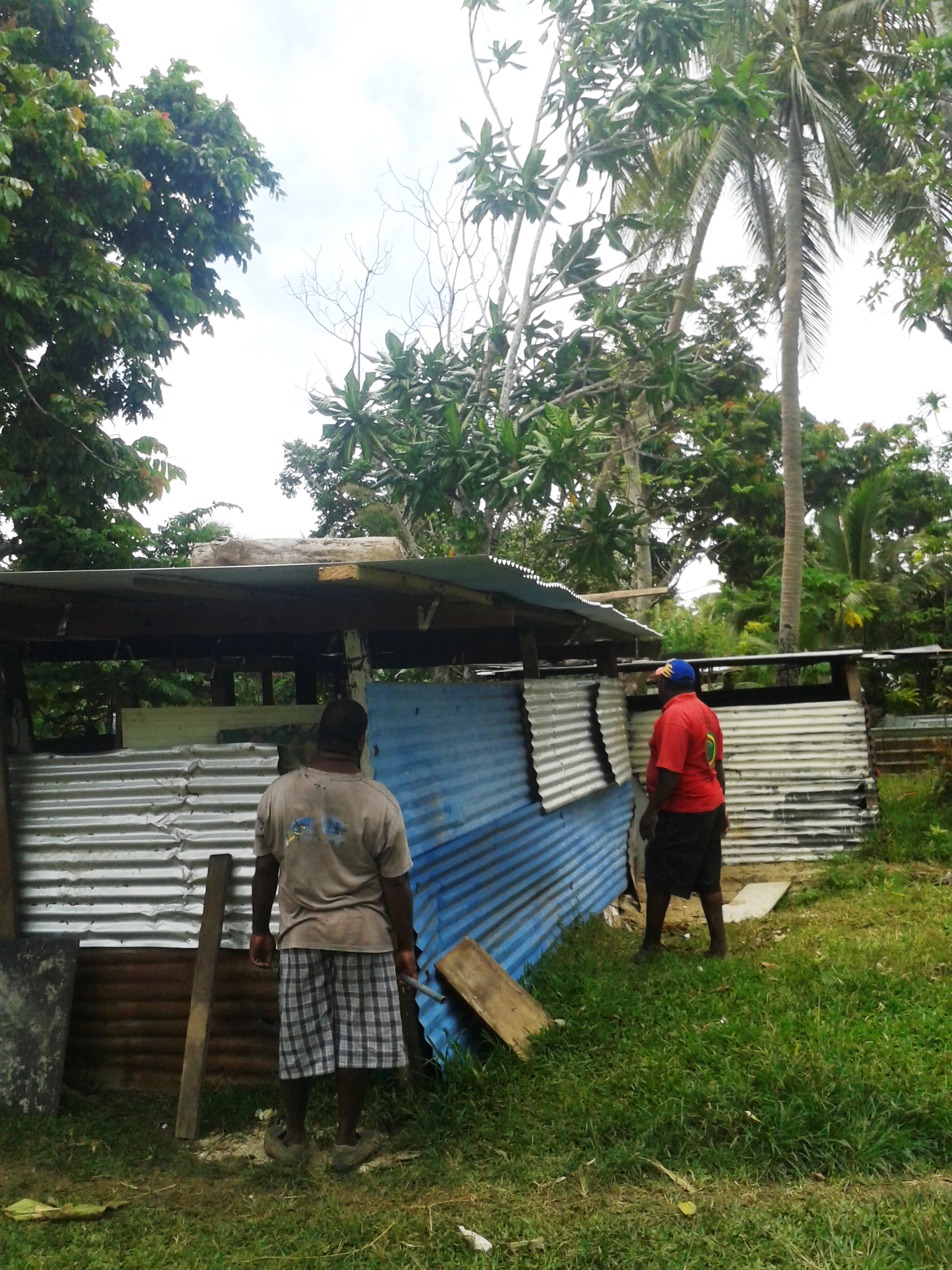 Shem provided iron sheets to catch rain water
For Rosina and her baby this is a dream come true.
"I will not have to pay for water anymore for Shaina to drink or bathe, I can now access water freely close to my house," Rosina said.
Lilian and Shem are happy their children and grandchild have easy access to clean water and they no longer have to worry about transporting water to their community each day.
"Because my family paid for the iron sheets, the community recognises my family as the primary owner of the tank. But I never lock the water tank, since it's a blessing for me and my family. I am happy to share this blessing with everyone in the community, and today life is easier and healthier with this water tank close to my house," Lilian shared.
World Vision's Port Vila Urban Water, Sanitation and Hygiene project manager, Johnnah Nahwo, said this water tank will reduce the family's expenses.
"This family has spent lots of money to transport water over the years and now with this 3000 litre rainwater tank close to their house, they can put some money aside for other family needs. Also since the tank is shared with other community members, about ten households which is about 35 people who also enjoy the benefits", Mr Nahwo explained.
World Vision was contracted by the Government of Vanuatu to supply the water tank with the support of the Government of New Zealand and the generous support of private donations from Australia and New Zealand.