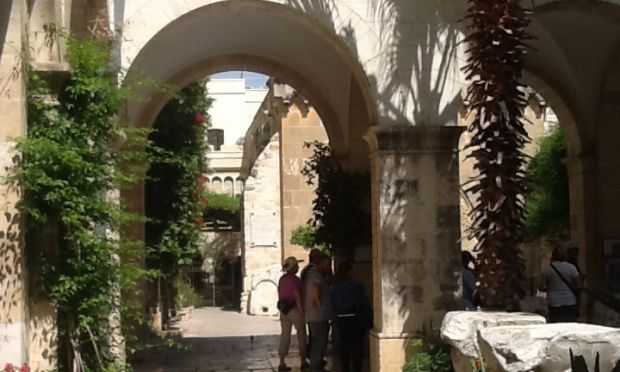 Israel has been one of the countries on my " must visit" list for many years now. There are a number of good reasons why I never made it. I was very privileged recently, however, to be asked to be part of a World Vision delegation visiting the Holy Land at the end of April 2014. My overall purpose in taking part in the trip was to become more familiar with World Vision's work there, and to see how the European Union might better support that work through its many different funding instruments.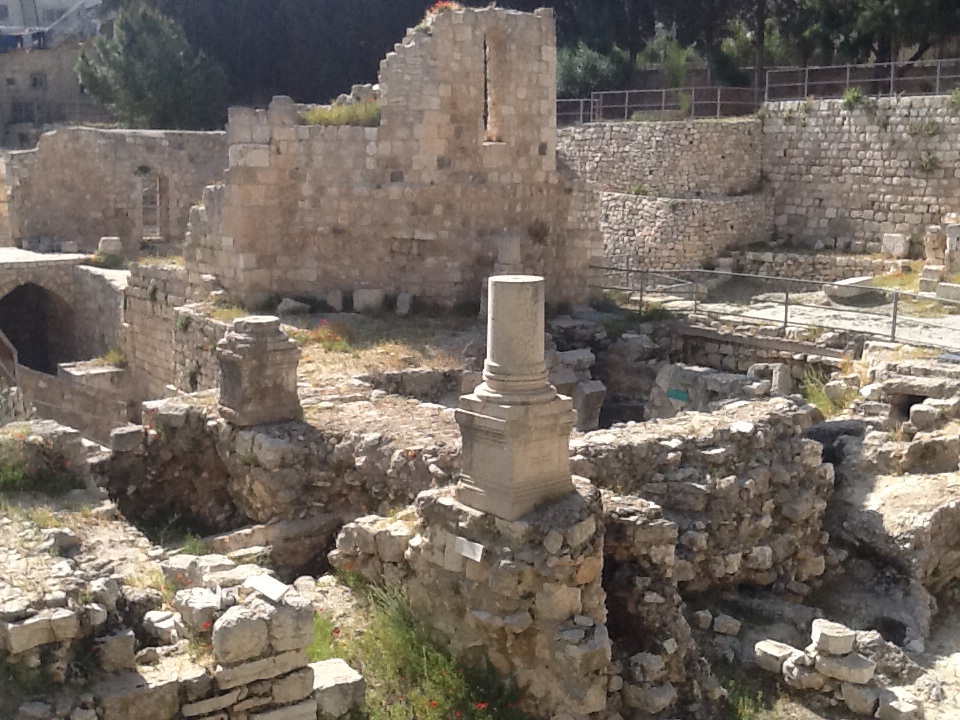 I received a very detailed programme for the trip several weeks in advance. I was delighted to see the ambitious and wide- ranging schedule of activities planned for us by Mae Cannon, World Vision's Senior Director For Advocacy and Outreach for the region, and her team. I knew that other World Vision colleagues from World Vision Canada, and World Vision U.S. would also be part of the delegation and I looked forward to sharing ideas and perspectives with them.
I took a flight from Dublin to Tel Aviv on Friday last and landed in Ben Gurion Airport at the ungodly hour of 4am in the morning! I was met by one of World Vision Jerusalem, West Bank and Gaza's drivers and driven from Tel Aviv to Jerusalem where the delegation would be staying for the week. The hotel in which we are staying is just outside the walls of Old Jerusalem and after catching up with my sleep, I spent a few sunny hours wandering around the narrow cobbled streets of Old Jerusalem, amazed by what I saw. I had no maps or guide - books with me and yet I found my way to the Via Dolorosa where the Franciscan Convent of Flagellation is located. I wandered into its grounds and learned that this was where Jesus had been condemned by Pontius Pilate and then flagellated. It was an amazing experience to find myself actually standing in the place where this happened and I had many such experiences over the rest of the afternoon. I was happy to also find the house that was the birthplace of Our Lady nearby and to enjoy the many holy places that are tucked away along the narrow streets of the old town.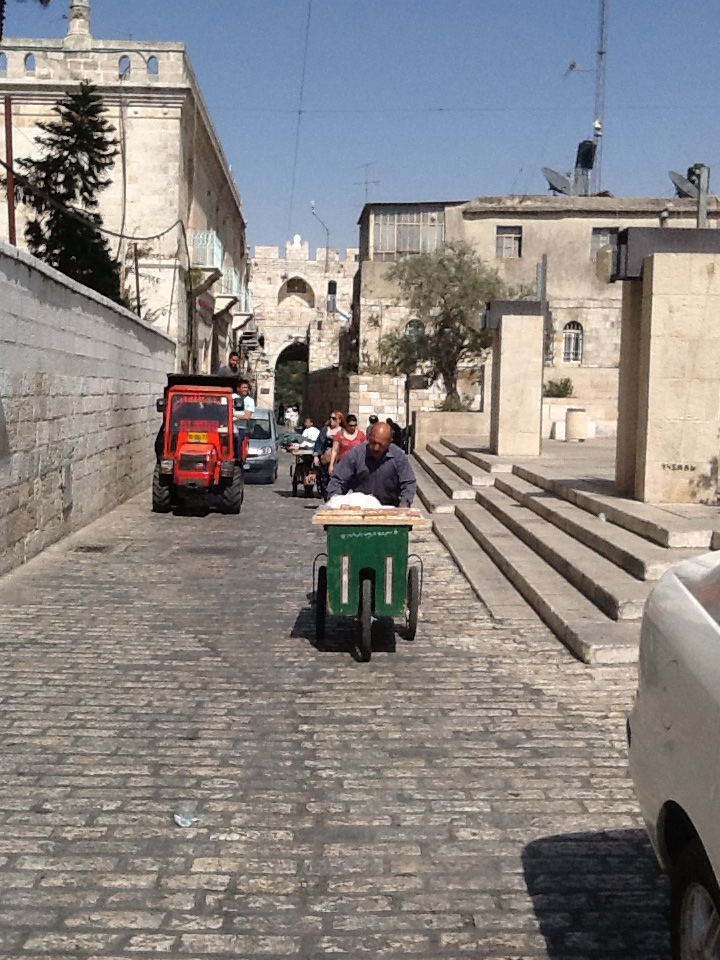 I met up with my World Vision colleagues later that evening and we had a thorough briefing about the week ahead before going to dinner. May Cannon told us that she was in the process of completing her dissertation on the subject of Palestine and I realised that we were lucky to have access to someone with her knowledge and expertise to accompany us during the week. We had an early start the following morning and after a 6.30am breakfast we were picked up in a bus and driven for two hours to Zababdeh where we attended a worship service with the local Palestinian Christian Community. The service was lovely although it was impossible to understand as it was in Arabic. The singing was wonderful and the church was filled with children of all ages who sang, did the readings and participated very fully in the Mass. We met with a group of church leaders afterwards who thanked World Vision for the support that we had given to their community to date, and then shared with us their vision for the future development of the community.
A group of young girls and boys were present at the meeting. Later they told us about the different educational and social programmes that they had been part of, and benefited from. I was delighted to hear many of them speak about participating in a " Citizen Voice and Action " programme that was funded by World Vision Canada. They spoke about the Leadership, Advocacy and Communications modules that they had completed and gave us practical examples of the kinds of advocacy they were doing in their school now as a result of having acquired these new skills. As the EUREP office in Brussels is about to launch a new CVA report on May 6th, I was happy to have this first-hand experience of witnessing the benefits of the approach for the young people who had been exposed to it. The aim of our Brussels launch is to promote this social accountability approach to the EU in order to encourage it to fund CVA programmes for children in different parts of the world.
We visited several other local World Vision projects including a very successful self- employment project targeted at Muslim women to enable them to be able make a contribution to the income of their households. We also visited a child-friendly centre in an area of deprivation in a rural part of the West Bank where young Beduoin children are given extra tuition in maths, reading and English to help them not to fall behind in school. We saw a considerable amount of poverty during the day-long trip but it was heart-warming to see the hugely positive impacts that World Vision West Bank projects were having on some of the most vulnerable children in those communities.
As I write this blog I am at the end of the first day of the week-long trip. I have absorbed and seen so much today that it is hard to share it all. I do hop to communicate more of my thoughts and reactions as the week progresses. I hope that I can succeed in conveying a sense of the work that World Vision is doing in Jerusalem, West Bank and Gaza and of how World Vision offices in other parts of the world can help to support and promote this important work in our own different ways.