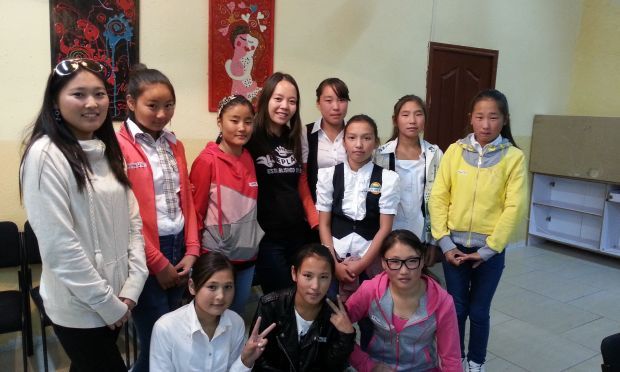 As the world celebrates the 25th anniversary of the Convention on the Rights of the Child, it is vital to remember that child rights are not just the responsibility of organisations working with children. They are the responsibility of everyone – government, businesses, the civil sector and ordinary citizens like you and me.
To protect children's rights, a deliberate effort will be required to draw in and focus these varied parts of society. We know this is possible. One such example is an initiative in Mongolia, where the government, alongside World Vision and Mobicom (a mobile phone service provider) are working together on a child protection programme.
Prime Minister of Mongolia N. Altankhuyag has taken a personal interest in this new initiative – a free nationwide child help line – explaining at the project's launch that it represents an important step for the country and a positive example of partnerships between the government, private and civil sector.
The number of calls received to the project – called Child Help Line 108 – shortly after its launch has exceeded all expectations. In fact, within its first six months, more calls had been received than over a two year period of the previous attempt at a child service line, which had been largely confined to Ulaanbaatar (calls from outside the capital were charged).
Taking heed of the popularity of the help line, the government increased human and financial capacity to support the smooth functioning of call centres, as well as strengthening referral mechanisms in order to meet the needs of children reporting abuse, neglect, violence and exploitation.
Experts believe the child help line is already serving as a catalyst to further strengthen child protection systems across the country. For example, children can now easily report cases of abuse, domestic violence, peer pressure – and seek advice and proper treatment in turn.
This improved ability for children to document and report human rights abuses is particularly significant, given that the government of Mongolia recently signed the Third Optional Protocol to the Convention on the Rights of the Child. This protocol gives children the ability to report particular instances of rights violations directly to the UN. The UN will investigate their claim and can direct the child's government to take action.
As the world celebrates the 25 years of the Convention on the Rights of the Child, let's not forget the value and importance of innovative partnerships, and continue to work to identify ways in which we can capitalise on the strengths of diverse parts of society to address the needs of vulnerable children.
Discover World Vision's CRC@25 blog series.