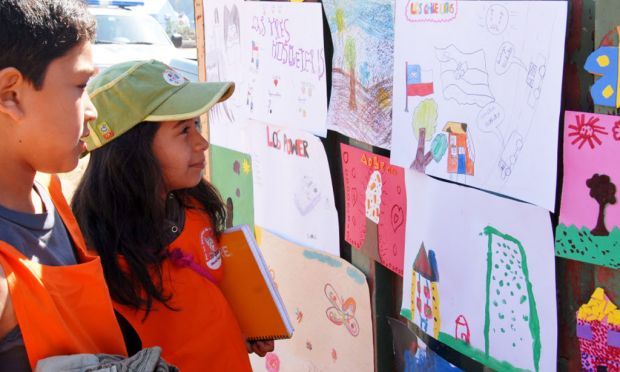 It was gratifying to follow the Chilean media's coverage of an important announcement made recently by the President of Republic, Michelle Bachelet. What was the announcement? She had sent to the National Parliament for ratification the Third Optional Protocol to the Convention on the Rights of the Child (CRC). This action confirmed the commitment of the government of Bachelet to advance the rights of children in Chile.
The media covered this news positively – largely as Chile has been working to foster a strong culture of rights and alignment to international Conventions. The Chilean constitution makes all human rights treaties automatically part the Chilean legal system, and courts must consider Human Rights Conventions as a primary source. Due to this, the CRC has strongly influenced the Chilean laws and court's decisions. Lawyers and judges deal with the CRC daily and most of the court's sentences include references to the rights granted in the CRC.
The Optional Protocol on a Communications Procedure, called Optional Protocol 3 (OP3), is the culmination of seven years of persistent advocacy work from civil society organizations, including World Vision, to allow children to seek justice at a high level.
In Chile, the OP3 will open new avenues for children, individuals and NGOs, among others, to look for restoration when children's rights have been violated. However, there is a limitation: it requires that the domestic remedies are exhausted before a complaint is examined by the UN Committee on the Rights of Child. Despite this restriction, we still believe that the OP3 is a huge step ahead in the realisation of children's rights. It is also signals the end of discrimination against children, who were only the group of citizens who did not have a complaint procedure to claim the violation of their rights into the UN system.
In order to make the OP3 a reality for all children, countries need to sign and ratify the optional protocol. Chile has been one of the 46 countries that have signed it to date. In Chile, the Committee on Foreign Affairs and Latin American Integration interparliamentary at the Chamber of Parliamentarians prepared a report concerning the OP3, and this was approved by 69 votes in favour and 1 abstention. This initiative is now in the Commission of Foreign Affairs of the Senate as part of constitutional procedural.
As civil society organisations, we need to continue creating awareness about the OP3 to ensure wide dissemination of this treaty. We should also make this treaty accessible to children and child-friendly versions need to be developed and distributed. We need to advocacy for the
On the year of the 25th anniversary of the CRC, we all should call the governments to ratify the OP3 this year. This will show our commitment to children by ensure that all children in my country and in the world enjoy the rights set out in the Convention.