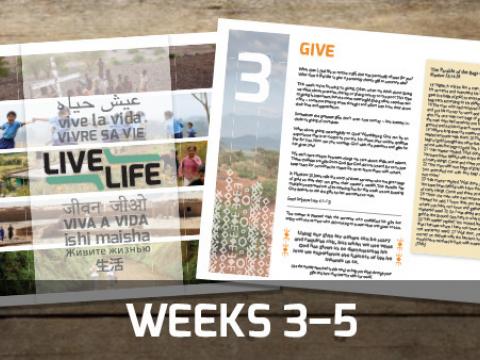 Live Life - Weeks 3-5
Monday, February 11, 2013
Live Life is a six-week journey, beginning 13 February 2013, to explore what it means to truly live a full life, as God intended us to live. Jesus said he came so that we could each "have life and have it to the full" (John 10:10) – but how many of us really feel as though we are experiencing life in all its fullness?
We're going to explore this through six weekly challenges, which will focus on fasting, prayer, giving, thankfulness, and service. Each week will include a teaching of Jesus, a story of how young people are living life in creative ways, and a challenge for how we can incorporate that week's discipline in our own life.
The attached resource includes weeks 3-5, focused on giving, thankfulness, and service.
Find more resources at the World Vision Youth sharing platform.