See why child hunger levels are the worst they've been in generations.
Together let's say, ENOUGH is ENOUGH.
Donate now.

Please give to feed a child on the brink of starvation and provide school meals for a child for a term.
Your money will:
Provide food and clean water to hungry families
Provide young children with life-saving high-energy nutrients
Provide access to emergency health services and protect vulnerable
children from harm
Help people at risk from food crises recover and become more resilient
Every day, millions of children are
forced to go without food.

At the start of the decade, more people were living free of hunger than ever
before. After being on the frontlines of the battle against hunger for almost
a century, our efforts were paying off.

But then, our grip on those hard-won gains began to slip.

As a result of conflict, climate change, soaring food prices and an uneven
pandemic recovery, millions of people who were once on the brink of
escaping hunger have now been pushed back into their deadly grip.

The people who are most affected? Children.
ENOUGH is ENOUGH.

We cannot sit back and watch as decades of progress unravel before our
eyes. But without urgent action, further catastrophes will occur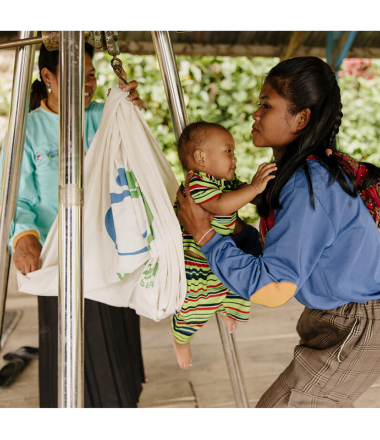 Together, we can save lives.
Food assistance and other life-saving support are immediately needed to prevent the deaths of thousands of people. We are working to break the hunger cycle for good by providing access to:
• Food
• Clean water
• Emergency health and nutrition services
• Protection
• Resilience-building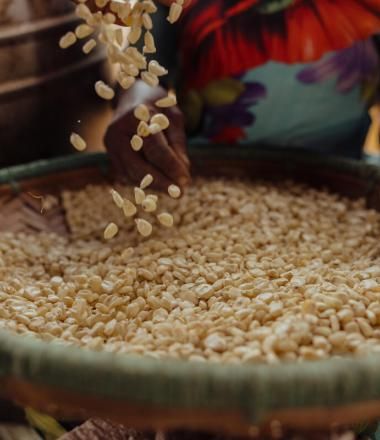 Together let's say, ENOUGH is ENOUGH. Donate now.
Please give to feed a child on the brink of starvation.
Provide school meals for a child for a term.
Your money will:
Provide food and clean water to hungry families
Provide young children with life-saving high-energy nutrients
Provide access to emergency health services and protect vulnerable children from harm
Help people at risk from food crises recover and become more resilient